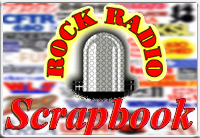 AIRCHECK OF THE WEEK
Edition #985 - Week of April 15, 2018

Talent: STEVE SUMMER
Station: CJWA Wawa, Ont.
Date: April 24, 1978
Time: 1:00:12 (unscoped)
25:10 (scoped)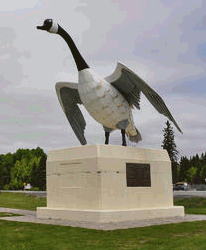 The Wawa Goose
As the song goes, "Video Killed The Radio Star." But that's only part of the story.
On this aircheck, Steve Summer spins the hits on CJWA Wawa in the spring of 1978. Summer is "learning the craft" as many a jock did back in the day when radio jobs were aplenty and stations had live jocks 24/7. One wonders how the aspiring jocks of today "earn their wings." Or maybe they don't, and wind up in other careers but sometimes dreaming what a career in radio would have been like. Who knows how many potential Wolfman Jacks, Cousin Brucies and Tom Rivers are out there never to be heard? But their former learning grounds are now occupied by computer hard drives, and radio is the worse for it.

Enjoy Steve Summer on CJWA (UNSCOPED) here.

Enjoy Steve Summer on CJWA (SCOPED) here.

(The Don Shuttleworth Collection)




Rock Radio Scrapbook pays
music licensing fees to the
Society of Composers, Authors and Music Publishers of Canada (License 22-F)


The Aircheck of the Week PREVIEW!



We're previewing the Aircheck of the Week on Facebook. Every Friday, we post the audio link to the Aircheck of the Week on Facebook with the full feature to follow on Sunday as usual.
---
RETURN TO ROCK RADIO SCRAPBOOK