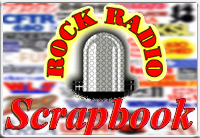 AIRCHECK OF THE WEEK
Edition #1037
Week of April 28, 2019


Talent: JOHNNY RINGO
Station: WNYS Buffalo, N.Y.
Date: 1983
Time: 1:17:45 (unscoped)
11:53 (scoped)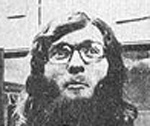 Fast and loud. That was Johnny "Rock 'N' Roll" Ringo, whose many radio stops included the short-lived WNYS in the early '80s.
WNYS was the forerunner of WHTT, the popular Buffalo oldies outlet that was one of the first to adopt the slogan "classic hits" in the U.S. The station began operations in 1947 as WWOL, and afger a couple of call-letter changes, became WNYS in 1982. Buffalo legend Sandy Beach was the morning man for a while. It switched calls to WHTT in 1986, by which time Ringo was long gone.
Those who knew him describe Ringo as about 6 foot 4 with a long red beard. He was very animated on the air, flailing his arms in sync with the beat of the music while leaning forward into the mike. How he keep his energy level so high throughout his show is anyone's guess, but he was always "in character" so to speak on the airchecks we've heard. They don't make 'em like Johnny Ringo anymore.
Enjoy Johnny Ringo on WNYS (UNSCOPED) here.

Enjoy Johnny Ringo on WNYS (SCOPED) here.




(The Charlie Ritenburg Collection)



Rock Radio Scrapbook pays
music licensing fees to the
Society of Composers, Authors and Music Publishers of Canada (License 22-F)


The Aircheck of the Week PREVIEW!



We're previewing the Aircheck of the Week on Facebook. Every Friday, we post the audio link to the Aircheck of the Week on Facebook with the full feature to follow on Sunday as usual.
---
RETURN TO ROCK RADIO SCRAPBOOK