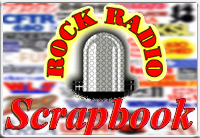 AIRCHECK OF THE WEEK
Edition #1106
Week of August 23, 2020

Talent: ROGER ASHBY
Station: CHUM Toronto
Date: August 16, 1974
Time: 30:30 (unscoped)
7:12 (scoped)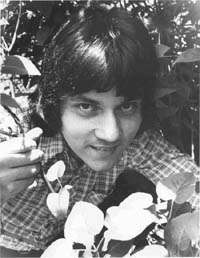 Few deejays - if any - have treated the music they play with more reverence than Roger Ashby.
For years, Ashby's Sunday Morning Oldies Show has been one of rock radio's most informative and entertaining programs. Ashby's always interesting historical tidbits and wide variety in the music he played have made the weekly three-hour show a delight.
Ashby has also carved a special niche in CHUM history as the only deejay to appear on that station in a regular shift in five different decades. He started in August, 1969 - a mere four hours after finishing his last shift at Hamilton's CKOC - and continued at CHUM until switching over to CHUM-FM as morning host in 1985. The Sunday Morning Oldies Show also switched to CHUM-FM but returned to the AM side in the 1990s, giving him a fourth decade at CHUM-AM. He got a fifth decade when the Sunday Morning Oldies Show returned in 2003. Ashby holds the distinction of being the only person to hold down the morning show on both CHUM-AM and CHUM-FM.
Ashby's five-decade reign on 1050 CHUM is even more impressive when you consider how few have been on-air there for three decades. There have been only 10 for sure: Jay Nelson (1963-1980); Bob Laine (1958-1970); Mark Edwards/Bob Magee (1973-1997); Russ McLoud (1985-2001); Daryl B. ('70s, '80s and early '90s); John Rode (1970-1990s); Gregg Lee ('80s, '90s and '00s); Marc Chambers ('80s, '90s and '00s); Bruce Marshall ('80s, '90s and '00) and Tom Rivers, who was on CHUM in the '70s and '80s and returned in 2003.
(Notes: Rode MAY have filled in mornings at CHUM in 2000 but did not do a regular shift. Brian Henderson was at CHUM in the '70s but only in the late '90s and early 2000s as a deejay. Several newsmen have done the three-decade thing (Peter Dickens comes to mind), but we're only talking deejays here.)

Rock Radio Scrapbook presents Roger Ashby (UNSCOPED) here.

Rock Radio Scrapbook presents Roger Ashby (SCOPED) here.

(The Joe Fazio and Bill Dulmage Collections)



Rock Radio Scrapbook pays
music licensing fees to the
Society of Composers, Authors and Music Publishers of Canada (License 22-F)


The Aircheck of the Week PREVIEW!



We're previewing the Aircheck of the Week on Facebook. Every Friday, we post the audio link to the Aircheck of the Week on Facebook with the full feature to follow on Sunday as usual.
---