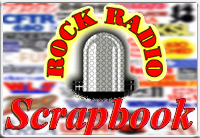 AIRCHECK OF THE WEEK
Edition #1047
Week of July 7, 2019


Talent: MARC SOMMERS
Station: WABC New York
Date: July 8, 1980
Time: 44:44 (unscoped)
9:03 (scoped)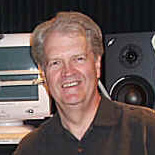 Marc Sommers went from the frying pan into the fire.
Hired by WABC but not yet on the air, Sommers was summoned by assistant program director Sandy Sanderson on Saturday, November 24, 1979 to meet him at the station's waiting room. When he asked why, Sommers was told that evening jock George Michael was being fired and that he (Sommers) was going to replace him mid-shift. Big shoes to fill, as Michael was the jock who replaced the legendary Cousin Brucie just five years earlier. Michael was part of a massive "November Massacre" at WABC, which also saw the departures of morning man Harry Harrison and late-night jock Chuck Leonard.
Born Travis Ayres, Sommers used that name on-air in his early days in radio, which included a gig at WDDT Greenville, Mississippi, which formerly employed WABC midday jock Ron Lundy. From there he went to WNOE Monroe, Louisiana, where he acquired the air name Marc Sommers. Next stop was New Orleans, where he spent six years, first at WNOE then at WTIX. WABC was next, a two-and-a-half year stay that took him to the end of the station's music format in 1982. Sommers would later work in the Big Apple and at WDRC-FM Hartford. He later wound up at KQSM Bentonville, Arkansas and wrote a couple of war-related books, one about his great-grandfather during the Civil War (Shiloh to Stones River - The True Story of Private John H. Sullivan of the 16 Infantry Regiment) , the other about air combat veterans during the Second World War (The Bomber Boys: True Stories of B-17 Airmen).
Enjoy Marc Sommers on WABC (UNSCOPED) here.

Enjoy Marc Sommers on WABC (SCOPED) here.

(The Charlie Ritenburg Collection)




Rock Radio Scrapbook pays
music licensing fees to the
Society of Composers, Authors and Music Publishers of Canada (License 22-F)


The Aircheck of the Week PREVIEW!



We're previewing the Aircheck of the Week on Facebook. Every Friday, we post the audio link to the Aircheck of the Week on Facebook with the full feature to follow on Sunday as usual.
---
RETURN TO ROCK RADIO SCRAPBOOK