Talent: JACKSON ARMSTRONG
Station: CHUM Toronto
Date: June 16, 1968 (first show)
Time: 40:18 (unscoped)
15:21 (scoped)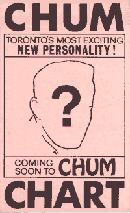 Anticipation was in the air in June, 1968 when CHUM announced that a new voice would be coming to the station. Just who would it be?
The answer - as revealed shortly after 6 p.m. on Sunday, June 16 - was Jackson Armstrong. And if pure excitement was what you wanted, he didn't disappoint. Nobody screamed louder or longer than "Supermouth." When he arrived at CHUM in June 1968, Armstrong had already started to build his legend at such stations as WMEX Boston, WKYC Cleveland and WAYS Charlotte, N.C. (as John Larsh). That reputation only grew during his eight-month stay in Toronto.
CHUM was on the brink of switching to a Drake-style format at the time of this aircheck. On it you can hear some of the classic latter-day PAMS jingles, and of course the very hyper Armstrong delivering a masterful performance. We remember hearing Armstrong live on his first CHUM show, and much later obtained an aircheck of it. Now you can enjoy it via the magic of the Internet.

Hear Jack Armstrong's first CHUM show (UNSCOPED) here.

Hear Jack Armstrong's first CHUM show (SCOPED) here.


RESTORATION by John Troll

(Scrapbook archives)

---
Subject: LAST MINUTES OF WPLJ
Station: WPLJ New York
Date: May 31, 2019
Time: 23:03 (unscoped)
17:46 (scoped)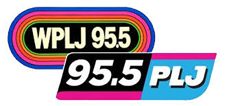 From Stairway to Heaven to the God Squad.
WPLJ, the station that pioneered the album-oriented rock format in 1971, abandoned the rock format in 2019 for contemporary Christian programming under the same call letters.
So ended a 48-year rock dynasty that included many of New York's best personalities, including Alex Bennett, Vin Scelsa, Jimmy Fink, Jim Kerr, Pat St. John, Carol Miller and Scott Shannon and so many more. It wasn't always rock - there was a period of CHR (Contemporary Hit Radio or CHR) Hot-AC (Adult Contemporary) an '80s, '90s, 2000s mix and other variations until Cumulus sold it and several other stations to Educational Media Foundation (EMT) in 2019.
Here are the last minutes of WPLJ as a rock station (UNSCOPED) here.

Here are the last minutes of WPLJ as a rock station (SCOPED) here.


(The Dan Haber Collection)