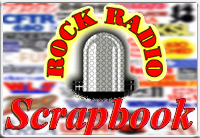 AIRCHECK OF THE WEEK
Edition #1045
Week of June 23, 2019


Talent: BOB SAVAGE
Station: CKLW Windsor, Ont.
Date: June 29, 1973
Time: 59:46 (unscoped)
18:10 (scoped)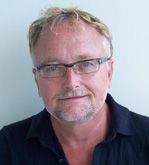 Bob Savage has lived the radio dream to the fullest.
Not only has he jocked at major stations like WKBW and CKLW, he has also gone into radio ownership. In 1986, Savage built WYSL in Avon, New York, near Rochester (the call letters used to be in Buffalo at 1400 AM). As if that's not enough, he has secured the FCC grants for two other FM stations in metro Rochester, along with two full-power TV stations, in the U.S. Virgin Islands and Altoona, Pennsylvania. In addition, Savage is a voiceover talent for WHEC-TV and several other clients.
In 1973, Savage was rockin' the overnight airwaves at the Big 8.
This aircheck contains a full 20-20 newscast from Mark Dailey.
Enjoy Bob Savage on CKLW (UNSCOPED) here.

Enjoy Bob Savage on CKLW (SCOPED) here.

(The Charlie O'Brien and Charlie Ritenburg Collections)




Rock Radio Scrapbook pays
music licensing fees to the
Society of Composers, Authors and Music Publishers of Canada (License 22-F)


The Aircheck of the Week PREVIEW!



We're previewing the Aircheck of the Week on Facebook. Every Friday, we post the audio link to the Aircheck of the Week on Facebook with the full feature to follow on Sunday as usual.
---
RETURN TO ROCK RADIO SCRAPBOOK