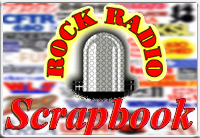 AIRCHECK OF THE WEEK
Edition #1043
Week of June 9, 2019


Talent: HUMBLE HARV MILLER
Station: KBLA Los Angeles
Date: October 9, 1966
Time: 43:38 (unscoped)
11:13 (scoped)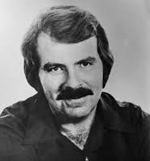 With an FM style, Humble Harv Miller became a star on AM radio.
One of the "hippest" jocks in Top 40 radio, Miller got his major market start in 1958 at his hometown station WIBG Philadelphia. He was there until 1962 before moving to the west coast at KBLA. KHJ - seeking a more "progressive" approach in late night - hired him for the 9 p.m.-midnight shift in 1967. He jocked at KHJ until 1971, when he went to jail for the second-degree shooting death of his adulterous wife. After a couple of years behind bars, Miller re-emerged on the Los Angeles radio scene in 1974 at KKDJ. Miller jocked at numerous other stations - most of them in Los Angeles - over the next couple of decades. He also appeared in a couple of movies playing - what else - a disc jockey.
Humble Harv Miller died June 4, 2019 at the age of 85.

Enjoy Humble Harv on KBLA (UNSCOPED) here.

Enjoy Humble Harv on KBLA (SCOPED) here.

(The Tom Howard Collection)




Rock Radio Scrapbook pays
music licensing fees to the
Society of Composers, Authors and Music Publishers of Canada (License 22-F)


The Aircheck of the Week PREVIEW!



We're previewing the Aircheck of the Week on Facebook. Every Friday, we post the audio link to the Aircheck of the Week on Facebook with the full feature to follow on Sunday as usual.
---
RETURN TO ROCK RADIO SCRAPBOOK