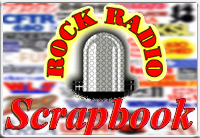 AIRCHECK OF THE WEEK

For week of March 19, 2017
Edition #929

Now in both Real Audio and MP3!


Talent: JACK ARMSTRONG
Station: WPOP Hartford
Date: August 14, 1969
Time: 17:26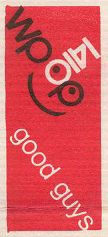 Jack Armstrong moved from town-to-town almost as speedily as he talked.
His short stay at WPOP pretty much typified his career. Armstrong was at WPOP for about eight months, from the summer of 1969 to February 1970. Armstrong was in great demand back in those days - he'd go into a station, give their ratings a boost, then move on to the next town and do the same thing. All told, Armstrong jocked at about two dozen stations stations during a career that lasted nearly half a century. Have microphone will travel!
Enjoy Jack Armstrong on WPOP here.

Enjoy Jack Armstrong on WPOP here.

(The Bill Dulmage Collection)

More 1969 airchecks here!




Rock Radio Scrapbook pays
music licensing fees to the
Society of Composers, Authors and Music Publishers of Canada (License 22-F)


The Aircheck of the Week PREVIEW!



We're previewing the Aircheck of the Week on Facebook. Every Friday, we post the audio link to the Aircheck of the Week on Facebook with the full feature to follow on Sunday as usual.

Download your free RealPlayer
to hear the Aircheck of the Week via your PC or mobile device

Click here for technical help

---