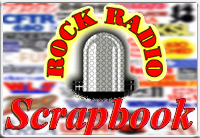 AIRCHECK OF THE WEEK
Edition #1060
Week of October 6, 2019


Talent: TED RICHARDS
Station: CKLW Windsor, Ont.
Date: October 30, 1972
Time: 46:38 (unscoped)
12:18 (scoped)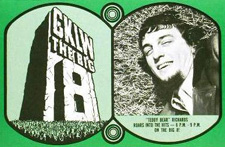 Teddy Bear is on the air!
One of the smoothest and longest-tenured of the Big Eight jocks, Ted "The Bear" Richards started at 'CK in 1972 and was there until the end of the Big 8 era in 1984. Richards' first radio gig was in 1965 at WBLR Batesburg-Leesburg in his home state of South Carolina. He was also on WDXY Sumter, South Carolina, Armed Forces Radio and WAPE Jacksonville, Florida, before going to the Big 8. While at 'CK, he worked mostly early-evening or late-evening shifts, with a couple of stints in afternoon drive. Post-'CK, Richards jocked at WOMC Detroit, WHND Dearborn, Mich., WRQN Toledo, WTRG Raleigh, North Carolina, Jones Radio Networks in Denver and WVCO Myrtle Beach, South Carolina.
This aircheck also contains a newscast by Jon Belmont.
Hear Ted Richards on CKLW here (UNSCOPED)



Hear Ted Richards on CKLW here. (SCOPED)


(The Don Shuttleworth Collection)



Rock Radio Scrapbook pays
music licensing fees to the
Society of Composers, Authors and Music Publishers of Canada (License 22-F)


The Aircheck of the Week PREVIEW!



We're previewing the Aircheck of the Week on Facebook. Every Friday, we post the audio link to the Aircheck of the Week on Facebook with the full feature to follow on Sunday as usual.
---
RETURN TO ROCK RADIO SCRAPBOOK