It's a bitch getting old. I've only had a handful of super close friends. The kind that are with you through thick and thin, decade after decade, and are a large piece of your life, history, and memories. One of them is Bill Gable. I first met Bill as just kids really, back in 1970 at CKLW. He was the new kid coming up from Washington DC. "Brother Bill". We immediately hit it off and have been close friends ever since regardless of distance, time, and most of life's situations. He was one of those guys for me that I knew actually cared about whatever was going on in my life and me for him. You don't get many of those kinds of friends. I was lucky.
Just last week we had a super long conversation about virtually everything and solved all the world's problems in one shot. All was good. Tonight, quite a shock, we lost Bill. It's so odd even writing this. Hard to believe as it's sinking in.
Billy was having trouble with COPD off an on and recently had an unrelated operation. That all seemed to go well and he was recovering well…until tonight. At the moment I'm not sure exactly what happened. Bill lived life and had a great one. Lots of friends, a great career in a business he totally loved, a daughter he adored, and no real regrets. He literally entertained millions of people. As a side note, I thought he was the best PD I ever worked for and I've seen a lot of the best of the best. His love and taste in music was amazing. Especially for R&B. We'd kid about and compare the old 'gems' all the time. I figured those conversations would go on for at least another decade. I think that's the way with everyone you care about who all of sudden is gone. You miss the future everything… that disappears instantly.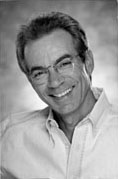 Only radio people will get this but it sort of sums up how talented Bill was on the air. Each day on CKLW the big deal was the show opener. We'd all try to outdo each other. No, "Hi…how you doing?" stuff. It HAD to be larger than life. We'd all do our best to do some crazy or funny or amazing thing to set the tone for the rest of the show. Something mesmerizing. So much that you'd think, "Holy shit that was great. How am I going to top that?"
One day Bill's in the jock room with a big grin and he's mumbling something under his breath, practicing. I say what's up. He keeps smiling and just says my opener today. He goes down the hall, the big top of the hour ID bed fires…."AND NOW LADIES GENTLEMAN….BROTHER BILL GABLE". Out of the motor city jingle, there's about 5 seconds of just high hat cymbals playing as Papa Was A Rolling Stone starts up. And then Bill opens his mic and starts into this really involved, very cool story about ghetto kids and how they were going through life in a conversation back and forth with their mother. If you're in radio, the intro to Papa Was A Rolling Stone is exactly 1:54 minutes long. For someone talking up that intro, it is an eternity. No sane person even attempts it. It's like writing War & Peace or memorizing the NYC white pages ( if they still existed). But Bill weaves that story for exactly one minute and fifty-four seconds with not an 'um', 'a' or stutter of a lost word. And he's not reading.
Halfway through at around the one minute mark, there's 2 or 3 of us staring in at him through the big window into the studio from the hallway. He's grinning ear to ear as he checks us out and STILL doesn't lose a beat. Finally, as he gets to the intro's end, his final sentence is only half a sentence long……out of his mouth……but the full sentence is finished by the song's first lyrics. "It was the third of September, that day I'll always remember. Yes I Will"
That was the end of all of us trying to top each other. You just know there's no point in trying after that.
It's so sad that he's gone. I, and many many others will miss him.
I know I first met Billy when it was cold with snow. Most definitely it was winter. Not the third of September, but….. "that day I'll always remember. Yes I Will."