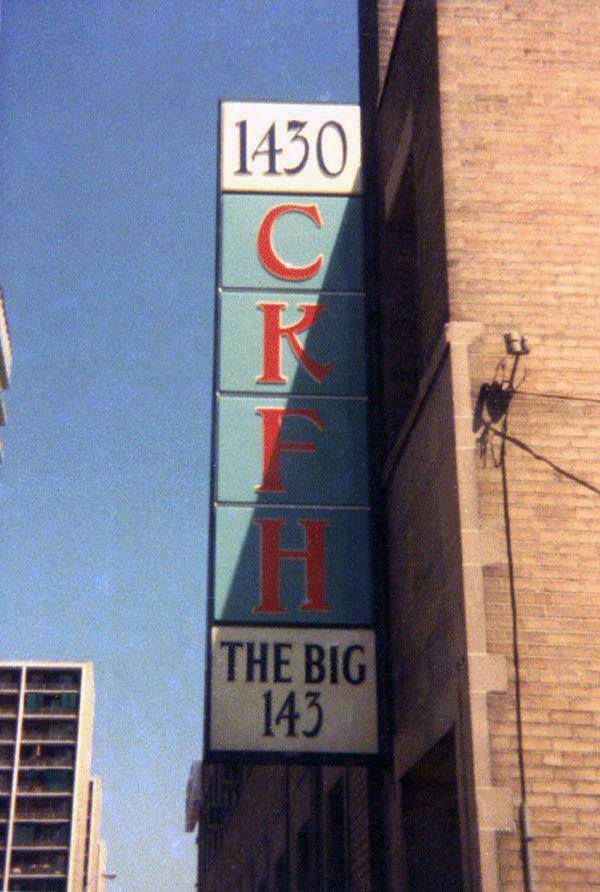 People
Thanks to budrileyradio.com for doing much of the research found here on CKFH personalities.
The focus is on people who were at CKFH during the rock years (1967-75) however we have included many staffers outside of these years.
If you worked at CKFH in any capacity - and are not on this page - e-mail us us and you will be added.

---

(The Pioneers - 1951-1966)


Howard C. Caine (1951-56)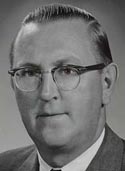 Howard Caine was the first general manager of CKFH when the station signed on February 21, 1956. He started his career in the '30s at CKOC Hamilton, and joined the staff of Toronto's CKEY in 1946. The following year he joined the E.W. Reynolds advertising agency as radio director, then took over the job as radio-TV director at Vickers and Benson. In 1956, Howard and his wife Jean founded their own radio station, CHWO in Oakville, Ont. Caine was in the prime of his career when he died of cancer in December 1967. Caine was inducted into the Canadian Association of Broadcaster (CAB) Hall of Fame in 1988.
---

Al Davidson (1951-55)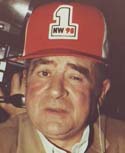 Al Davidson's career of more than half-a-century began at CKPR Port Arthur (now Thunder Bay) doing news and hockey play-by-play in 1946. He went to CKCK Regina in 1948, then to CKFH in 1951. Davidson headed west in 1955, to CKY Winnipeg, followed by a move to CKNW New Westminster from 1958-1983 where he was sports director and did Vancouver Canucks broadcasts. Davidson's last radio job was at CJOR Vancouver from 1986-1988. Davidson died in Vancouver in 1991 at the age of 65.
---

Keith Davey (1950s)

Future CFL commisioner, Senator, and Liberal power broker Keith Davey got his start as sales manager at CKFH in 1951. The Toronto native played an important part in every federal Liberal campaign from 1962 to 1984. He died in 2011, aged 84.
---

Bev Edwards (1950s)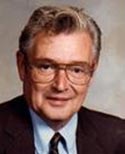 Beverley "Bev" Wakeman Edwards joined CKFH in 1951. He produced the Wally Crouter Show at CFRB, where he worked for 38 years. Edwards died in 2007 at the age of 87.
---
Ron Hewat (1959-81)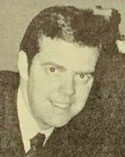 Foster Hewitt hired Ron Hewat (no relation, different spelling) right out of university in 1958, working 12-hour weekend shifts. He served as colour commentator for the Leafs for 16 years, and also did play-by-play. Hewat was named president and CEO of 'FH in 1977, and was partly responsible for hiring Tom Cheek as Blue Jay announcer the same year. He became sales manager at CFRB in 1988, and retired from radio 11 years later. Hewat was a popular voice actor, doing countless radio and TV commercials over the years.
---
Foster Hewitt (1951-81)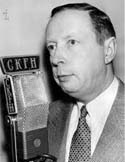 Twenty-eight years after he broadcast his first hockey game in 1923, Foster Hewitt launched CKFH to broadcast Toronto Maple Leaf games. Hewitt broadcast Leaf games on radio and TV until 1958, when he handed the TV play-by-play reins to his son Bill while continuing to do radio. Foster came out of retirement from television to broadcast the infamous Summit Series in 1972. Hewitt sold CKFH in 1981 and died four years later, aged 82. He was inducted into the Hockey Hall of Fame as a builder in 1965, and seven years later was made an officer of the Order of Canada.
---
Bill Hewitt (1951-81)

Bill Hewitt learned hockey broadcasting at the feet of his father, Foster, literally from the time he was a child. He got his professional start with asummer job at CJRL Kenora. Later he was hired as sports director at CFOS Owen Sound. He later held the same job at CKBB Barrie. At age 23, Bill joined CKFH as sports director in 1951. He began doing play-by-play in 1958, succeeding Foster on the TV broadcasts. Bill Hewitt retired in 1981 and passed away on Christmas Day 1996. He was 68.
---
Art Hives (1951-???)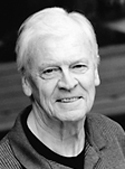 Art Hives was part of the original news staff at CKFH when it first went on the air in 1951. He worked at several other Ontario stations and CKMO, CBC, CFMI and CFAX in B.C. Hives was an Anglican Parish Priest in Mission, B.C. He died in 2005.
---
Perry Lansing (1961-81)
Perry Lansing had a 20-year stay in CKFH's sales department before moving up the street at CHUM. He eventually got on the air performing skins with an amazing collection of characters, including Chef Boy-oh-Boy, Larry the Loon, Hughie the Newfoundland security guard and Jimmy the Janitor. He left radio in 1992 to retire to Parry Sound.
---
Johnny Lombardi (1959-66)

Johnny Lombardi started his working life as a grocer in the 1940s. Needing promotion, he got a radio show first on CHUM, then on CKFH. That launched a legendary broadcast career that saw him get a license for CHIN-AM in 1966, followed by CHIN-FM the next year. CHIN-AM was named multi-cultural station of the year for three consecutive years from 1999 to 2001, and Lombardi himself was awarded the Order of Canada by Prime Minister Jean Chretien in 2004. "The Mayor of Little Italy" died in 2001, leaving behind a broadcast legacy that likely will never be matched.
---
Jack Lowe (1959-81)

Jack Lowe was the technical go-to guy at CKFH for over 40 years. He started at 'FH in 1959 and stayed with the station through three ownership changes, one frequency change and one call letter revision. He produced countless Maple Leaf and Blue Jay games. Lowe was assistant engineer until Gerry Wilson died in 1998, then he was promoted to chief engineer. The native of Barbados moved into semi-retirement in 2002. Jack died in 2017 at the age of 82.
---

Phil MacKellar (1955-66)

Phil "That Fellar MacKellar" came to CKFH in 1955 from CKLW Windsor, Ont. Before that, he was at CBH Halifax and CBE Windsor. After 'FH, he went to CKEY and then to CKFM, where he hosted a program called "All That Jazz." It was on that show in 1982 that MacKellar was accidentally heard on air making a racial remark. He was taken off the show and died the following year of a heart attack.
---
Bill McGregor (1950-51)

Bill McGregor was a radio operator at CFRB from 1947 to 1950 when he moved down the street to CKFH where as Chief Engineer to help set up the station. He left 'FH in 1951 to became a TV instructor at the CBC. McGregor moved to CKCO-TV Kitchener in 1953 and was there when the station went on the air the following year. McGregor added another feather to his cap in 1965 when he helped re-establish CFCA-FM in Kitchener. McGregor later became a top executive at Electrohome, which owned CFCA-FM and CKKW-AM, and Chairman and Director of CTV. He was inducted into the Canadian Association of Broadcasters Hall of Fame in 1990. McGregor died in 2008, aged 96.
---

Bob Pugh (1951-???)
Bob Pugh was appointed program director at CKFH in 1951. He started in radio at CKSO Sudbury in 1947, later moving to CKCW Moncton. After CKFH, Pugh worked at CFRB. In 1983, he founded Soap Works, which became the foremost supplier of natural soaps to the Canadian health products industry. He died in 2010.
---

Joe Morgan (1955-66)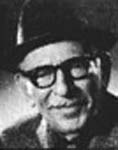 Newsman Joe Morgan was at CKFH from 1955 to 1966, when he moved to CKEY. He died just two weeks after being let go by 'EY in 1983.
---

Dick Nelson (1951)
Dick Nelson - a Hollywood actor - was CKFH's first all-night man when the station went on the air in February 1951. He was gone by May of that year, replaced by Barry Nesbitt.
---

Fred Sgambati (1950s)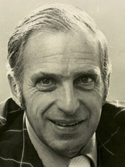 Fred Sgambati joined the CKFH air staff in the '50s. Before the decade was out, "The Scooter" left for CBC Radio and CBC-TV where he covered Canada Cups, Olympics, Pan-Am Games, 17 consecutive Grey Cups as a play-by-play man and many other events. He won the ACTRA Award for Best Sportscaster of the Year in 1976. Such was his dedication that he broadcast the College Bowl in 1979 just one week before his death of cancer. He was 58.
---

John Tyrell (1950s)
Morning man at CKFH around the time of Hurricane Hazel in 1954.
---
Jim Ward (1961-69)
Jim Ward started in radio in 1944 in Peterborough, Ontario. He worked as a copy writer, man-on-the-street interviewer, disc jockey, newscaster and sportscaster. Among the many stations he worked at apart from his eight-year-stay at CKFH were CHML Hamilton, CFCF Montreal and CKBB Barrie.
---
George Wilson (1951-70)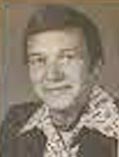 Velvet-voiced George Wilson was a staff announcer at CKFH when the station launched in 1951. His 18-year stay at 'FH was interrupted by a brief segue to CHML and CHCH-TV Hamilton. Wilson left the news department in 1969 to become host of the classical music programme Starlight Serenade on CFRB. After that show ended, he moved to CJEZ-FM Toronto in 1989.
---
(The Rock Era - 1967-1975)
Rick Allan (1974-75)

Did you know that Rick Moranis was once a jock at CKFH? Using the name Rick Allan (Allan was his middle name), Moranis did weekend shifts at 'FH in the mid-'70s. His first radio job as as an operator at CHFI/CFTR-AM and CHFI-FM. Later in the decade, he moved to CHUM and CHUM-FM. But those were just side jobs. All the while Rick was developing the skills that made him one of Canada's comedic geniuses at Second City in Toronto. Moranis gained superstar status with his performances in films like Ghostbusters, Strange Brew, Honey, I Shrunk the Kids, Spaceballs and Little Shop of Horrors to name a few. But it all started at One Grenville.
---
Jack Allen (late 1960s)

(Picture courtesy budrileyradio.com)
Jack Allen (Jack Budgell) was a part-time newsman at CKFH, part of an impressive juggling act by this man of many talents. He was also at CBC-TV, where he was also a producer and director. He also was in charge of CBC's music collection. Among his TV credits were the John Byner comedy "Bizarre" and its very popular spin-off, "Super Dave Osborne."
---
Marshall Armstrong (1969-early '70s)

Marshall Armstrong did it his way. A high school dropout, Armstrong became a highly respected newsman with a strong command of the English language. His resume was impressive: CJOB, CFRW, CKY, CHUM, CKLW, CFGM and CKFH. He joined 'FH in 1969 and was news director for two years. Armstrong then returned to his hometown of Winnipeg and became an investigative reporter at CKY-TV. He eventually left radio to found a resume writing service. Armstrong died in 2009.
---
Barry Bailey (1970s)

(Picture courtesy budrileyradio.com)
One of Canada's leading voice-over artists, Barrie Bailey worked at CHUM and CFGM in addition to CKFH in the Toronto market. He started in the business at CJOR in the early '60s, before moving to another Vancouver station, CFUN. His long list of voice-over credits includes the Leon's Warehouse Furniture chain.
---
Bob Baker (1969-70)

jk
A man of many names, Bob Baker did the all-night show at 'FH from 1969 to 1970. The man born Ray Collins was Terry Talbot at CJOE London, Jack Houston at CFGO Ottawa, and Mark Edwards at CKGM Montreal. He also jocked at CFUN Vancouver, CKEY Toronto, CHML Hamilton and KISS Vancouver. Was also Wild Bill Edwards at CFTR. Baker was also an instructor with the Vancouver Film School, and free-lanced as a sound recordist for television, film and commercials.
---
Dick Beddoes (1970s)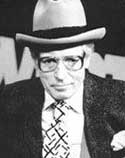 Veteran sportswriter Dick Beddoes joined the CKFH cast in the '70s with a phone-in show called "Hockey Hotline." A voracious reader, Beddoes wrote for the Edmonton Bulletin and the Vancouver Sun before joining the Globe and Mail in 1963. He later moved into broadcast media, freelancing at CHFI in the '60s then moving to sports director at CHCH Hamilton in 1980. In 1986, he started hosting a Sunday night sports talk show. Beddoes also wrote several sports books, including "Hal", about Maple Leaf Gardens president Harold Ballard. Beddoes - a one-of-kind person if there was one - died in 1991.
---
Don Biefer (1971, 1973 - twice)

Big Don Biefer did three - count 'em three - stints at CKFH. The first was in 1971, the second and third were in 1973. In between, he found work at WOLF Syracuse and CHSJ Saint John, New Brunswick, in 1974. Biefer got his radio start at CKLB Oshawa in 1968, moving to CJSS Cornwall the next year then to CKLC Kingston and finally to 'FH. After CKFH, "The Beef" worked at CHAM and CFTR (at the same time) and had a 10-year stint (1978-88) at CING-FM (FM 108). He left radio to focus on his DJ service ProDJ, which he owns and operates.

CAREER-AT-A-GLANCE: DON BIEFER
Jun

68-Feb 69 - CKLB Oshawa (6-11 p.m.)
Feb 69-Feb 70
-
CJSS
Cornwall (7 p.m.-Mid)
Aug 70-Nov 70 -
CHIC
Brampton (Overnights then Mornings)
Dec 70-May 71 -
CKLC
Kingston (Promotion Director/Swing Shift/Sat & Sun Mornings

M
ay 71-Feb 73
-
CKFH
Toronto (Overnights then evenings)
Feb 73-May 73 -
WOLF
Syracuse, New York (Morning show)
May 73-Sep 73 -
CKFH
Toronto (Evenings)
Sep 73-Dec 73 -
CHSJ
St. John, New Brunswick (Morning show)
Jan 74-Apr 74 -
CKFH
Toronto (Evenings)
Apr 74-May 75 -
CHAM
Hamilton (Swing and weekends)
May 75-Aug 78 -
CFTR
Toronto (All shifts)
Sep 78-Jan 88 -
CING-FM
Burlington, Ontario (Saturday mornings and part-time Swing)

---
Norman B. (Blakely) (1967)

Norman B. was the first host of the all-night R&B program, "Where It's At." He hosted the show from March to September 1967. A graduate of Ryerson's Radio & Television Arts program, Norman also had a long run at Canada's first FM oldies station, FM 108 (CING-FM) in Burlington. He spent 18 years there, most of it as program director, beginning in 1979. He died in 1997 of a heart attack at the age of 53.
---
Errol Bruce (1968-69)

The Egyptian-born Bruce had professional start at Radio Caroline and Swingin' Radio England in the '60s. Did all-nights at 'FH. Later turned up as the unseen all-night voice "Ryerson" (sidekick to Chuck the Security Guard) on CFMT-TV's "The All-Night Show" in 1979-80. Also jocked at Q-107, CHUM-FM, the CBC and ran the Virtually Strange web site under his full name of Erroll Bruce-Knapp for years. Had a long-running UFO program called "Strange Days ... Indeed", which became a podcast after its radio run ended. Errol died in 2016 at the age of 73.
---
Mike Byford (1970-74)
Mike Byford took over the music director's job at CKFH music director in 1970. He stayed there four years before heading to Wardair where he published an exclusive in-flight magazine. Later created Mike and Mack Productions in Toronto.
---
Don Cameron (1967)
Don Cameron did middays for a few months after CKFH launched its rock format on January 2.
---
Joey Cee (1967-69)

Joey Cee wanted to be in the music industry at the age of 12. In 1963, he started a dance night called Canadian Bandstand, luring big acts like Gordon Lightfoot and R. Dean Taylor. He recorded various singles under a variety of pseudonyms, and was active in music production. He started his own music publication - he would be involved in a dozen more over the years. All eventually all this led to him becoming music director at CKFH when they became a rock station in 1967. At CKFH, Cee made a point of playing records no one else was. 'FH had a much deeper playlist than anyone else in the market, airing lesser-played R&B, U.K. and Canadian tunes in addition to the regular hits. He received more than a dozen gold records for helping break records (getting them on air ahead of anyone else). It was part of what made CKFH special. After leaving CKFH in 1969, Cee continued to produce live acts including the Beaches International Jazz Fest, CountryJam and the MIX99.9 Beachfest to name just a few. Compiled the "Keeping Track" chart for CKFH in the '60s.
---
Glen Cole (1975)

Glen Cole is best known for his 14-year stint as assignment editor at CITY-TV. He started there in 1976 after a couple of years as a newscaster at CKFH. Cole died in 1990 while in his mid-'50s.
---
Pam Chiotti (late '70s)

In addition to CKFH and CJCL, Pat Chiotti's impressive resume includes CKFM, AM 740, 680 News and CBC Radio 1, all in Toronto. She has been published hundreds of times, and has been editor of the Metroland arts and entertainment newspapers. Chiotti also appeared on CFMT-TV's Matinee Magazine show. She has extensive experience as a publicist and and as a narrator of corporate videos, including station identicication narration for Global TV and others.
---
Rob Cowan (1974-81)

Rob Cowan arrived at CKFH from CJOY Guelph. He had previously gotten his start in radio at CHTM Thompson, Manitoba. He stayed at 1430 through the change to CJCL in 1981 - made a short detour to CFTR in the early '80s - then returned to CJCL until the station switched to sports in 1992. He was the last to say the CKFH call letters on April 10, 1981, and the first to say the new CJCL call-letters the same day. Son of actor-producer-writer Bernard Cowan, Rob worked mostly afternoon drive during his time at 'FH.
---
Gary Dean (1967)
Gary Dean jocked at CKFH during its first year of rock music in 1967. He came to 'FH from CHCH-TV in Hamilton, where he did a dance show.
---
Don Daynard (1967-69)

CKFH's first morning man in the rock era, Don Daynard came to One Grenville from country-music formatted CFGM in Richmond Hill. Prior to that, Daynard had been at CFOS Owen Sound, where he started his career in 1953. From there he went to CHEX-FM in Peterborough, CKCR Kitchener and - after a stop in Hollywood to work for a costume company - landed at CJET in Smiths Falls. After 'FH, Daynard was at CFRB from 1969 to 1975, then to CKFM and his renowed oldies show "Lookin' Back" at CKFM. The final stop for this fan of '50s-'60s music and western movies was CHFI from 1987 to 1999. He continued part-time until 2003 when he retired after cancer surgery and moved to B.C.
---
Skip Dewling (1972-73)

j
Skip Dewling was at CKFH in 1972, moving to CHAM in Hamilton the next year. He left CHAM in 1975 and later went into acting.
---
Allan Diggle (1971-73)
Allan Diggle was CKFH production director from 1971 to 1973. Prior to 'FH, he was at CKLW and CKKW in Windsor. Diggle was 27 when he died of respiratory problems in September 1973.
---
John Donabie (1967-71, 1981-83)

John Donabie came to the Toronto airwaves at CKFH in 1967 and was still rockin' T.O. more than a half-century later at the University of Toronto station CIUT. Over the years, he did practically every format there was: Country (CFGM, Country 59, CISS-FM), Album Rock (CHUM-FM, Q-107), Adult Contemporary (CKFM), Oldies (KEY-590), Middle-of-The Road (CJCL), Talk (CFRB), Jazz (CJRT) and Free-form (CIUT). He was also at Adult Contemporary CJFM in Montreal for three years in the '70s and before CKFH was at Top 40 CKLB in Oshawa. At CKFH, John succeeded Norman B. on the all-night "Where It's At" R&B show in the fall of 1967, later moving to day shifts. A highly respected musicologist, John was inducted into the Canadian Association of Broadcasters Hall of Fame in 2013.
---
Paul Douglas (1969-70)
Paul Douglas was a weekend jock who came to CKFH from the Maritimes. In early 1969, he was working a Sunday afternoon shift. Later he was heard on Saturday overnights.
---
Dawn Draper (1972-73)
Dawn Draper came to CKFH from CJOR Vancouver. She did midday news at CKFH from 1972-73. Draper later went to CKO-FM in Vancouver where she hosted a book review show. She retired after that, and has since passed away.
---
Bob Durant (late '70s)

CKFH was one of many stops for Bob Durant on his long and distinguished career. He joined 'FH as news director in 1979 from CFTR/CHFI. Durant was also heard in Toronto on AM 740 Toronto from 2001 to 2005. Other stops included CJAD and CKGM Montreal and CFRA Ottawa. He retired from full-time radio in 2003 after eight years at CFOS Owen Sound. He died in 2018.
---
Murray Eldon (late '70s)
Murray Eldon was familiar to Toronto Blue Jay fans as the team's long-time public address announcer. His radio career included stops at CKFH, CKFM and Talk 640.
---
Keith Elshaw (1970)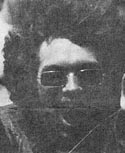 "The Open Lid" started as "The Whole Bag" in the fall of 1966 with Tom Fulton. It originally ran from 11 a.m.-1 a.m. Big G Walters took over the late-night slot - now 10 p.m.-1 a.m. - when CKFH went full-time rock in 1967, then Kenny Wells hosted until Gene Thayer took over the show in 1968. Thayer renamed it "The Open Lid" and was the host until Terry David Mulligan took it over in 1969. Keith Elshaw replaced Mulligan in early 1970 then Terry Glecoff took over in the fall of '70 until the show's demise early in 1971. Elshaw worked at CFOR Orillia and CHOW Welland before 'FH. After 'FH, he moved to CFTR to become assistant PD and music director when they launched a rock format in 1972. By 1978, he was at CFNY Brampton where the Toronto Star named him FM DJ of the year.
---
Holger Enge (1960s-70s)

g
Holger Enge spent six years in CKFH's commecial department. He also wrote jokes for such luminaries as Don Rickles and Phyllis Diller and had media and advertising projects all over North America. He also edited a magazine dedicated to unique, expensive pocket knives, a special interest of his. Enge died in 2008.
---
Mal Faris (1970-late '70s)

Mal Faris jocked in half of the provinces during his well-travelled career. His resume included CKXL Calgary, CKOM Saskatoon, CKRM Regina, CKRC Winnipeg and CKGM Montreal. Mal arrived at CKFH in late nights 1970, eventually moved to mornings where he held court until the late '70s. His final gig was at Internet station KHIT in Regina. He died in 2010.
---
Tom Fulton (1966-72)

After stints at several B.C. stations, and a stop at CJCA Edmonton, Tom Fulton arrived at CKFH in 1966. Originally, he did three shifts: an easy-listening show from 10 a.m.-2 p.m., then a teen music show from 4-6 then the progressive rock show "The Whole Bag" from 11 p.m.-1 a.m. Known as "The Big Kahuna", Fulton initally worked afternoon drive at 'FH in 1967, then branched out to other shifts including mornings. Fulton landed at CJRT-FM in 1976, where he did mornings. He returned to CKFH - now known as CJCL in the early '80s, did weekends at CFRB before landing morning drive at CHWO in 2001. He died of a heart attack just minutes after his show on December 9, 2002. He was 57.
---
Cal Gardner (1970s)

You probably saw him on Hockey Night in Canada, but Cal Gardner also helped broadcast the Leaf games on CKFH. The Transcona, Man., native played for the New York Rangers, Toronto Maple Leafs, Chicago Blackhawks and Boston Bruins from 1945 to 1957. Gardner died in 2001, aged 76.
---
John Gilbert (late '70s)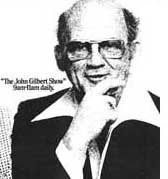 Succeeded Larry Solway as talk show host at CHUM in the early/ 70s. Later took his act to CKFH, CKEY and CKO (where he was in management). Other stops included CKSF Cornwall, Ontario, CHEX Peterborough, Ontario and CFCB Saint John, New Brunswick and CJCH Halifax. Died in 1998 on his 68th birthday.
---
Keith Hampshire (1968-70)

English-born Keith Hampshire came to CKFH from Radio Caroline and his "Keefer Commotions" show (later titled Keefer's Uprising). He'd been on CFCN Calgary before that. Hampshire started on the 1-4 shift in 1968, moving to the 6-10 shift the following year. In the early '70s, Hampshire went from playing the hits to making them, with three Top 5 RPM hits, "Daytime Night-Time", "Big Time Operator", "The First Cut is The Deepest", the last of which went to #1. His song "OK, Blue Jays" has been a staple at Blue Jay games for decades. He hosted his own CBC variety show, appeared in numerous films, and is a highly-sought after voice-actor.
---
Gary Hart (1971-72)

Gary Hart came to CKFH after three years at CKRC Winnipeg in April 1971. He left 'FH in the fall of 1972 for CFGM Richmond Hill, Ontario, where he was known as Dan Ryan. He left CFGM in 1982.
---
Dave Haydu (1968)

Better known by his air name Geets Romo, Dave Haydu started at CKFH as an operator. He moved to CHUM-FM where as an engineer, he would regularly show up during the morning show with Pete Griffin. Between them, they developed a popular act that became known as Pete & Geets. Haydu/Romo and Griffin eventually left CHUM-FM only to reunite at CFNY-FM in the 1980s. Griffin has since passed on, but Haydu continues to build new radio stations through engineering, construction and installation.
---
Mark Hebscher (late '70s)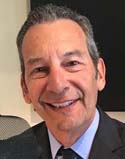 Long-time sports commentator Mark Hebscher started on the road to fame at CKFH in the late '70s. In 1982, he moved to CKEY to host an early-evening sports talk show. He moved on to greater things two years later, as co-host - with Jim Tatti - of "Sportsline" on Global TV from 1984-95. One of his most popular features was his "Hebsy Awards", a collection of sports bloopers. Hebscher - a two-time Gemini Award nominee for Best Sportscaster - also did play-by-play for the Toronto Maple Leafs and Toronto Argonauts in the mid-90s, and hosted Maple Leaf games for seven years on Global TV. He later revived Sportsline at CHCH-TV Hamilton, but a mass termination of employees in 2015 ended that.
---
Steve Herringer (1973-74)
Steve Herringer jocked all over the country, including a stint at CKFH in 1973-74. He also worked in Winnipeg (CKY), Ottawa (CFGO), Edmonton (CFRN), Vancover (CFUN, CFMI, CISL) and CHUM-FM Toronto. He also has a voice-over service serving Canada, the U.S., Europe and Asia.
---
Brian Hill (mid-'70s)

Long before his days as a weather specialist at 680 News, Brian Hill was a news announcer at CKFH in the mid-1970s. A native of Guelph, Hill worked at several U.S. television and radio stations including heritage outlet KDKA in Pittsburgh. He moved to Texas in retirement.
---
Clive Hobson (1962-??)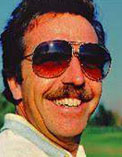 Clive Hobson came to CKFH in 1962 while a student at York University. He was hired to report on Ontario ski conditions, but also covered sailing, auto racing and golf. He was later appointed editor of Ski Canada, and later moved into public relations. He died in 2011.

---
Dick Joseph (1972-74)

For a time, the careers of Dick Joseph and Chuck Camroux were intertwined. After graduating from Career Academy's Broadcast College in 1969, Joseph was hired at CJNR Blind River, Ont., in 1969 at the age of 19. In April 1970, Joseph headed to CKJD Sarnia under PD Camroux. He followed Camroux to CHAM Hamilton later in 1970. In 1972, Joseph headed to Canada's biggest market - Toronto - at CKFH. Two years later, he reunited with Camroux once again, this time at CFTR. Joseph left CFTR in 1978 in the wake of Camroux's resignation. Joseph returned to 1 Grenville in the early '80s at the former CKFH, now known as CJCL. In 1982, he was off to CKSL London to do the morning show. Joseph moved to Los Angeles in the late '80s to found Westwood Productions, a DJ talent agency. For 10 years beginning in 2000, he was anchor, head writer, and executive producer of a news television show which was carried on more than 200 radio stations. Joseph came back to Toronto in 2010 to put together the movie "Bossjock" - about something he was very well acquainted with - 1970s rock radio.
---
Tom Kelly (1973-74)
Tom Kelly came to CKFH to do the 6-10 p.m. shift in 1973. He had previously been at CFOX Montreal. Kelly left 'FH in 1974.
---
Al Kingdon

Al Kingdon jocked at CKFH in middays from 1974 to the switch to CJCL in 1981. He came to 'FH from CKLB Oshawa.
---
Mac Lipson (1970s)

Mac Lipson had two decades of broadcast experience under his belt when he arrived at CKFH in the early '70s. He was the morning jock at CKLB Oshawa in 1950, and by 1957 was news director at CKOY in Ottawa. He returned to CKLB in the '60s but in 1966 briefly became the news director at CHUM following the death of Bill Drylie. Lipson later moved to 'FH then took his talk show to CHSC St. Catharines. He later returned to Ottawa where years earlier he turned down the chance to manage Paul Anka, saying he didn't think he'd go anywhere. In retrospect, Lipson said he thought Anka would have done better without him.
---
Johnny Mack (1973)
Hosted a 9 p.m.-1 a.m. show called "Future Rock" beginning in January 1973. Came to CKFH from CHAM, where he was known as Gary Bishop.
---
Robert E. MacIntyre (1970-72)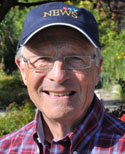 You may remember Robert E. MacIntyre as the colourful weather specialist at CKVR Barrie. This same Robert E. MacIntyre was news director at CKFH in the early '70s, after getting his radio start at CFJR Brockville in 1966, followed by a stint at CHAM Hamilton. MacIntyre started at CKVR in 1972, left for a stint in management at CKCO-TV in Kitchener, and returned to his familiar weather role at CKVR in 1983. MacIntyre lost a long battle with cancer in 2016.
---
Terry Mann (1969)

Terry Mann was program director at CKLB Oshawa before he came to CKFH. Before that, he was at WNDR Syracuse. Mann later returned to CKLB and also found time to do some weekend shifts at CHUM and WKBW. He died in 1973 at the age of 36.
---
Mary Margaret (1968-72)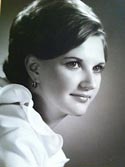 Worked in accounting. After CKFH she took the Canadian Securities Course and worked at Greenshields and Dominion Securities in the Money Market area. She then married an RCMP officer and ended up finally in B.C.
---
Mike Marshall (1979-80)

CKFH got a big boost in 1979 when Mike Marshall joined the air staff. Marshall had an outstanding resume that included stops at the legendary Big 8, CKLW, in the late '60s and '70s. He was also at CFTR almost from the beginning of their Top 40 days which began in 1972.
---
Bob McCown (1975-1981)

Bob McCown was hired by CKFH's sales department in 1974 but by the following year had a nightly talk show there. The Columbus, Ohio, native was public address announcer for Toronto Blue Jay games during the team's inaugural year of 1977. McCown left the re-branded CJCL in 1981 to host a late-night sports show on Global TV. Later in the decade McCown hosted "The Business of Sports" at TSN. McCown rejoined CJCL as the host of Prime Time Sports in 1988. McCown had a popular run there - he was named Air Talent of the Year in 2007 - and along the way Rogers began simulcasting his show on Sportsnet, giving McCown a major TV presence. "The Bobcat" left CJCL (Sportsnet The Fan 590) in 2020 but continued his podcasts which were also heard on CKNT Mississauga, Ontario.
---
Chuck McCoy (1967-69)

The Chucker started in radio in 1965 as a jock at CKY Winnipeg. He was Merv Clark at CKY, but changed his air name to Chuck McCoy when he moved to CJME Regina in 1966. Later in 1966, McCoy went to CJRN Niagara Falls then moved to CHLO London. He was at CKFH in 1968 and went to CHUM, replacing Jack Armstrong. After leaving CHUM, McCoy headed to CFUN Vancouver in 1973 where as program director he helped that station to top spot in the market. That was the beginning of a long-career in management for McCoy, culminating with a lengthy stay at the top echelons of Rogers Communications. In 2009, McCoy received the Lifetime Achievement Award in the Canadian Music Hall of Fame. He was also inducted into the Canadian Music Industry Hall of Fame.
---
Scott Morgan (1970)

(Picture courtesy budrileyradio.com)
Scott Morgan took over the early afternoon shift at CKFH in March 1970 after having previously worked in Arizona. He later went to CHED Edmonton.
---
Terry David Mulligan (1969)

Originally a Mountie, TDM moved into radio in 1964 at CKRD Red Deer, Alberta, and never looked back. Mulligan's long rado resume includes stops at CFAC Calgary, CJME Regina and CFUN-CKVN, CKLG AM/FM and CFOX Vancouver. He also hosted "The Open LId" at CKFH in 1969-70, CHUM-FM Toronto, hosted the CBC Radio show Great Canadian Gold Rush and the nationally syndicated show, Discumentary. He also hosted the weekly show "Mulligan Stew" on Edmonton public radio station CKUA. Mulligan has also done extensive television and film work, including being the first host of CBC-TV's "Good Rockin' Tonight." He has been named both Canadian Announcer of the Year and VJ of the Year.
---
Barry Nesbitt (1951-81)

(Picture courtesy budrileyradio.com)
A man of many talents, Barry Nesbitt started in radio in 1944 at CHAB Moose Jaw, Sask. He had previously studied music at the Regina Conservatory of Music - University of Saskatchewan, and theatre at the Banff School of Fine Arts. Nesbitt was a "first-day" employee at CKFH when the station launched on February 21, 1951. Nesbitt hosted various teen music shows at CKFH, was promoted to program and production manager by 1957, and in 1965 was elevated to assistant manager. He also wrote for the CBC's "Country Hoedown" and consulted for "The Tommy Hunter Show." Nesbitt even had a charted hit - "A Pub With No Beer" in 1958. Nesbitt's book "What's on the Air Tonight" nicely sums up his five decades in the media. Nesbitt died in 2011 at the age of 85.
---
Steve O'Brien (1969-70)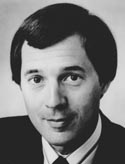 "Smilin'" Steve O'Brien, who jocked at many of the top stations in North America, stopped in at CKFH for a few months in 1969-70. His star-studded resume includes WFIL Philadelphia, where he jocked just prior to CKFH. O'Brien also graced the mics of WABC and WCBS-FM New York, along with WPOP Hartford and WKNR Detroit. The multi-talented O'Brien also worked in TV as a news anchor at WNYW. He also reported on sports for WNBC and was the studio announcer for the $50,000 Pyramid.
---
Dan O'Neil (1967)

"I've Been Everywhere" was a big hit for Hank Snow, but it could easily describe the radio career of Dan O'Neil. The entertaining jock worked all over North America from the early '60s to past the turn of the millennium. He was CKFH's midday jock from April to December 1967. Without further ado, here's a list of the stations Dan-O has worked at.


CAREER-AT-A-GLANCE: DAN O'NEIL
Nov 62 - Jan 63 WTLB Utica NY
Jan 63 - July 63 WKAL Rome NY
Jan 64 - Apr 65 WTLB again
Apr 65 - Nov 65 WOLF Syracuse
Nov 65 - Jan 66 WTLB (again)
Jan 66 for two weeks WPOP Hartford CT
Jan 66 - Apr 66 WOLF Syracuse
Apr 66 - Dec 66 KBTR Denver
Feb 67 - Apr 67 WIRY Plattsburgh NY
Apr 67 - Dec 67 CKFH Toronto
Apr 68 - May 68 WOKO Albany NY
May 68 - Feb 73 WHAZ Troy NY
Apr 73 - Mar 75 CKGM Montreal
Apr 75 - Sep 77 CFOX Montreal
Jan 78 - Mar 79 CJFM Montreal
Mar 79 - Feb 81 CJOM Windsor ON
Aug 81 - Feb 84 WYST-FM Baltimore
Feb 84 - Aug 85 WDJY Washington DC
Aug 85 - June 87 WYST-FM Baltimore
June 87 - Jan 91 WYST-AM Baltimore
Jul 91 - Feb 92 WJZE Washington
June 92 - Dec 92 WNAV Annapolis MD
Dec 92 - Mar 93 WWJZ Mt. Holly NJ
Jun 94 - Jul 98 WINX Rockville MD
Aug 98 - present, WNAV Annapolis MD, sales only, sales manager since 2003.

Also did fill-in and part-time work for WSNY, Schenectady, NY; WABY Albany, NY; WBZA Glens Falls NY; WTLB Utica NY (while full time at WHAZ); CJAD Montreal; WAXC Wapakoneta OH; and split hours in 1993 and 1994 between WNAV and WINX before going full-time at WINX.

---
Gary Palant (1969-1972)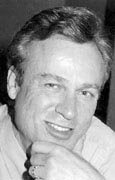 Gary Palant brought a strong resume to CKFH when he look over as program director in 1969. Besides working in his hometown of Tucson, Palant also worked in Honolulu, Los Angeles, Augusta, Ga, Albuquerque, N.M., Charleston, W.Va., and New York (WNEW-FM). Palant died in 2002 at the age of 61.
---
Dale Patterson (1974-75)

Dale Patterson spent six months at CKFH in the fall-winter of 1974-75, operating overnights on Fridays from midnight-7 a.m., while in his final year of Ryerson's Journalism program. He then went to The Canadian Press/Broadcast News where he spent 35 years as an editor-reporter. For a time in the mid-'80s he moonlighted as a weekend jock at FM 108 in Burlington. In 2019, he began volunteering as a jock at Northumberland 89.7. He is the curator of Canada's largest aircheck site, Rock Radio Scrapbook, and the creator of this site.
---
Robert Payne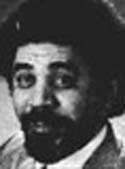 Robert Payne was known as "The Conductor" for the way he threw his arms around while reading his newscast. He worked as a free-lancer at CHUM, CKFH and CBL Toronto before beginning a long career at CKEY. Payne - who studied at Laval University - broke into the business in 1966 at CJRN Niagara Falls, followed by a stint at CJOE London. He wrote a column for the Toronto Sun, was appointed Chair of the Ontario Board of Censors and started his own company - Citizen Payne Publishing - in 1996.
---
Anne Popischil (1969-74)

(Picture courtesy budrileyradio.com)
Anne Popischil had a broadcasting career of nearly a half century, starting with a five-year run as CKFH's traffic manager in 1969. After leaving CKFH in 1974, she spent 15 years in the news department of CFTR. After four years at Standard Broadcasting, and eight years at Classical 96 and 103 FM, Popischil retired in 2016.
---
"Cousin" Don Rickerby (1970s)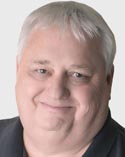 "Cousin" Don Rickerby was an operator and later an air personality at CKFH in the '70s, leaving in 1979. He started in overnights but was soon promoted to the evening shift. At last word, Rickerby was doing weekend mornings as Don Sheppard at Country 105.1 in Peterborough, Ontario.
---
Bud Riley (1969-70s)

(Picture courtesy budrileyradio.com)
A graduate of Ryerson's Radio and Television program, Bud Riley was first heard on CJRT-FM. He got his professional start at CFOR Orillia in 1958. After that, he jocked at a string of Ontario stations: CKAR Huntsville, CHOW Welland, CKPR Thunder Bay and CJRN Niagara Falls. He then went into newscasting at CHUM, CKFH and CJRT-FM. Went free-lance for the last 15 years of his career producing science and cultural reports for CBC, Voice of America and syndicated radio series for several public and private clients. Also had a weekly TV news commentary program. Retired in 2001 after a 45-year career.
---
John Rode (1969-70)

John Rode was CKFH's second morning man. He took over from Don Daynard in 1969 before leaving for CHUM in 1970. Prior to 'FH, John was at several big stations: WSAI Cincinnati, WXLO Louisville, WIBG Philadelphia, WDRC Hartford and WRKO Boston. He had several stints at CHUM interspersed with gigs at KFQD Anchorage, CFUN/CKVN Vancouver and CKEY (KEY-590). He went on to become vice-president of Media Stats Inc. in Toronto and principal of Harwood Estate Vineyards in Hillier, Ontario.
---
Duff Roman (1969-1973)

CKFH landed a big fish when Duff Roman came to them in 1969. The CKEY and CHUM legend whose birth name was Dave Mostaway was program director and morning man at CKFH before returning to CHUM (in management) in 1973 where he stayed for some four decades. Prior to coming to Toronto in the late '50s, Roman jocked at CHAT Edmonton, CKRC Winnipeg and CKSW in his hometown of Swift Current, Saskatchewan. A strong supporter of Canadian music, Roman owned his own record label - Roman Records - where he recorded and managed The Paupers and David Clayton Thomas. He was named to the Canadian Association of Broadcasters Hall of Fame in 2001, and five years later became one of a handful of broadcasters named to the Canadian Music Industry Hall of Fame.
---
Mike Shepherd (1968)

Detroit-born Mike Shepherd jocked for a few months at CKFH after being recommended by Big G. Walters. The man born Michael C. Gwynne had a long career that took him all over North America, including CHUM-FM Toronto, CKPT and CHEX in Peterborough, CFMO-FM Ottawa, and some U.S. biggies like KDAI Oakland, WWRL New York and KGFJ Los Angeles. Along the way (at KPOI Honolulu) he broke the world's record for drumming by playing for 92 hours in a Drumathon.
---
Bren Traff (1970s)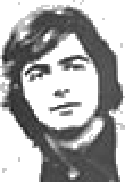 Bren Traff was a newsman and sometimes jock at CKFH from 1974 to 1979. Prior to CKFH, he was at CFCP Courtenay, B.C., (1965-66), CJME Regina (1966), then CKLG Vancouver (1967-69) followed by CKVN Vancouver (1970-71). After CKFH, he went to CFUN in 1980. Died in 2016 at age 69.
---
Big G Walters (1967-68)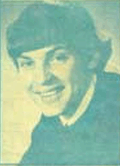 On a station full of interesting personalities, Big G. Walters stood out. In the early `60s, he had been on Toronto Top 40 outlet CKEY and he would resurface at yet another CHUM rival, CFTR, in the `70s. With his laid-back ''hipster'' style, Walters was the antithesis of your typical fast-talking Top 40 jock. Big G. - he got his nickname from one-time sponsor General Foods - worked at 14 markets during a 40-year career including New York, Los Angeles, Miami, Cleveland, Duluth, Minnesota, Akron, Ohio, Honolulu, London, England and his final stop, Thunder Bay, Ontario. He was hosting a country oldies show at CJLB Thunder Bay when he died in December, 1999 at the age of 62.
---
Kenny "Special K" Wells (1967-68)

Kenny "Special K" Wells got his start at CKFH with a show called "Spotlight on Youth", produced by Barry Nesbitt. He later got his own 'FH music show in late nights. Wells was employed in some 14 markets, including Peterborough (twice), North Bay, New York State, Boston, Niagara Falls, Huntsville, Richmond Hill, Barrie, two stations in Hawaii and San Francisco. He was also active in copy writing, promotion, programming, and music direction. Died in 2003 in a boat accident off Honey Harbour, Ontario.
---
Mike Williams (1967-72)

A spirited, energetic performer, "Mysterious" Mike Williams (birth name Ken Clarke) came to CKFH in-bound from CHED Edmonton in 1967. He initially worked swing-weekends, later advanced to mid-days and took over mornings when John Rode left for CHUM in 1970. Williams moved to Montreal in 1973 and worked at CKGM, CFOX, CJAD and CJSB Ottawa over the next 12 years. On December 30, 1985, Mike set out to drive from Montreal to Ottawa. He never made it, dying in a collision with a tractor-trailer.
---
Tom Williams (1967-69)

Tom Williams was the brainchild behind the "Where It's At" R&B all-night show, buying the air time through his company Sanford Productions. Nicknamed "T.S.", he chose the all-night show because he considered it an "untapped resource." Norman B. hosted it first, then John Donabie, then Errol Bruce until the show ended in early 1969. Williams came to CKFH from CHCH-TV.
---
Gerry Wilson (1951-81)

(Picture courtesy budrileyradio.com)
Gerry Wilson was at CKFH for its entire 30-year hstory. The Hamilton native started at 'FH as an operator in 1951 but became chief engineer 14 years later, replacing Bill McGregor. Wilson produced both the Leafs and the Jays for 'FH and CJCL. He died of cancer in 1998.
---
J. Michael Wilson (1971)

J. Michael Wilson and his sidekick Rodney the Rodent had a brief stay at CKFH after concluding a two-and-a-half year stay at CHUM in 1971. Wilson and Rodney did Saturday mornings and then it was off to WGR Buffalo. By 1972 he was at WMEX Boston, then to the Washington, Baltimore and Cleveland markets before his last known stop at WCPZ Sandusky, Ohio from 1987 to 1993. Prior to coming to CHUM in 1968, Wilson had been at WKNR Dearborn, Michigan. He has been avid in cycling since his radio days ended.
---
Jack Winter (1970's)

(Picture courtesy budrileyradio.com)
An avid record and tape collector, Jack Winter was the perfect choice to take over the music director's job when Mike Byford left in 1974. His greatest moment may have been when he put together a country music library a matter of hours before CKFH switched to country in March 1975.
---

(The Country/Pop Years - 1975-1981)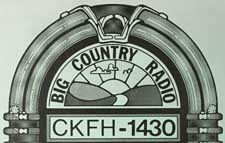 Brian Barker (late '70s)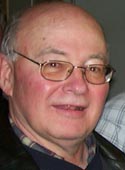 Brian Barker was CKFH's morning man in the late '70s. He jocked at many other stations in Ontario, including CKYC (Country 59) Toronto, CKBB Barrie, CHSC St. Catharines, CFGM Richmond Hill and CFJR Brockville. He was also at CKVR-TV Barrie and was general manager of CHOO Ajax. Retired in 1995.
---
Howard Cooney (late '70s)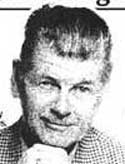 Howard Cooney's 35-year radio career brought him to CKFH, CFTR and CKEY and several other stations. According to his obituary, Cooney's newscasts at CKEY in the late '50s and early '60s were the most listened to in Canada. The native of Brandon, Manitoba, died in 2009.
---
Larry Solway (1980)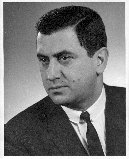 Picture courtesy Doug Thompson/The CHUM Archives)
Larry Solway was best-known for his talk show "Speak Your Mind" on CHUM in the '60s and early '70s. The Toronto-born Solway arrived at CHUM in the mid-'50s, before it was a Top 40 station. In addition to his talk show duties, he served as Creative Director of CHUM and briefly as its Program Director during his decade-and-a-half with the station. Solway was also a vice-president and was responsible for bringing in Murray the K to CHUM-FM and Jack Armstrong on the AM side in 1968. The show was renamed The Larry Solway Show for the 1970-71 season but Solway left CHUM in November of that year after airing a controversial series of shows about sex. John Gilbert replaced him as host and continued with The John Gilbert Show until 1977. Solway later did talk shows at CHIC Brampton, Ontario (1976-79), CKFH (1980), CKAR Oshawa, Ontario (circa 1983), CFGM Richmond Hill, Ontario (1986-1989), CFLY Kingston, Ontario (circa 1989), CFRB Toronto (1991-92) and CHOG Toronto (1996-97). Solway died in 2012 at the age of 83.
---
Looking for background on...
- Daniel Bethall
- Reforde Clark
- John McGilvery
- Chris Leyton
- Tom Kelly
- George Montgomery
- Len Smith
- Glen Stone
- Gene Thayer
- Jack Underhill
- Mac Wootsen
---
RETURN TO THE CKFH TRIBUTE SITE