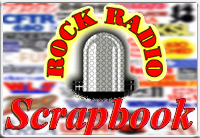 Airchecks: 1983
Talent: JIM BRADY
Station: CKAR Oshawa, Ont.
Date: February 15, 1983
Time: 10:26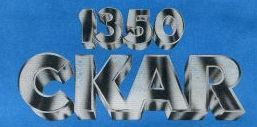 After his champagne days in Toronto, Jim Brady had a cup of coffee in Oshawa.
Brady had a tremendous run as CFTR's morning man from 1972 to 1981 (with a brief hiatus at KOPA Phoenix in 1978). He left 'TR in 1981 for rival CJCL, but that lasted less than a couple of years.
Brady moved to Oshawa - just east of Toronto - for a stint in mornings in 1983. But he wasn't there long. Before the year was out, Brady had moved to CHQR Calgary. He would make one more radio stop in the Toronto area - at CFGM Richmond Hill - in the late '80s before leaving Hogtown for good.
Enjoy Jim Brady at CKAR here.

(Courtesy Ted Wendland/radiowest.ca)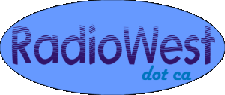 Be sure to visit radiowest.ca, a superb radio site hosted by Ted Wendland. Airchecks, jingles, photos, logos, history and forums - radiowest.ca has it all. Rock Radio Scrapbook thanks Ted for sharing this aircheck.
---
Talent: JOHNNY RINGO
Station: WNYS Buffalo, New York
Date: 1983
Time: 1:17:45 (unscoped)
11:53 (scoped)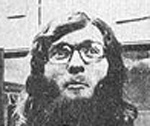 Fast and loud. That was Johnny "Rock 'N' Roll" Ringo, whose many radio stops included the short-lived WNYS in the early '80s.
WNYS was the forerunner of WHTT, the popular Buffalo oldies outlet that was one of the first to adopt the slogan "classic hits" in the U.S. The station began operations in 1947 as WWOL, and after a couple of call-letter changes, became WNYS in 1982. Buffalo legend Sandy Beach was the morning man for a while. It switched calls to WHTT in 1986, by which time Ringo was long gone.
Those who knew him describe Ringo as about 6 foot 4 with a long red beard. He was very animated on the air, flailing his arms in sync with the beat of the music while leaning forward into the mike. How he keep his energy level so high throughout his show is anyone's guess, but he was always "in character" so to speak on the airchecks we've heard. They don't make 'em like Johnny Ringo anymore.
Enjoy Johnny Ringo on WNYS (UNSCOPED) here.

Enjoy Johnny Ringo on WNYS (SCOPED) here.




(The Charlie Ritenburg Collection)
---
Talent: JOE NIAGARA
Station: WPEN Philadelphia
Date: April, 1983
Time: 4:03

While many associate Joe Niagara with WIBG, the station where the "Rockin' Bird" spent most of his career was WPEN.
Niagara jocked at the Philadelphia standards outlet for 25 years - 1977 to 2002 - the last three as a weekend host.
Hear Joe Niagara on WPEN here.

(The Bill Dulmage Collection)
---
Talent: JOHN RECORDS LANDECKER
Station: CFTR Toronto
Date: July 14, 1983
Time: 7:09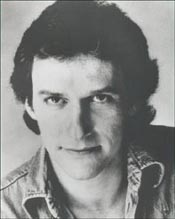 Billboards all over Toronto screamed the news in 1981: "LANDECKER HAS LANDED!"
And land he did - on August 24, 1981 Chicago radio legend John Records Landecker took over the morning show at CFTR.
Landecker came to 'TR after nine years at Chicago's 50,000-watt giant WLS, where he established himself as of Top 40 radio's leading personalities. At CFTR he had a formidable task, replacing that station's popular morning man Jim Brady, who left after eight years for rival CJCL.

Landecker spent two years at CFTR before returning to the Windy City at WLUP. Since then, the Michigan native has returned to WLS, worked at WPHR Cleveland, then moved to Chicago stations WHN and WJMK. In 2006, he started at WZZN Chicago in afternoons.
Prior to WLS, Landecker was at WIBG Philadelphia and WILS Lansing, Michigan. And yes, Records is his real middle name (it was his mother's maiden name.)
Enjoy John Records Landecker at CFTR here.

(The Bill Dulmage Collection)
---
Talent: GEORGE HAMBERGER
Station: WGR Buffalo, New York
Date: July 17, 1983
Time: 8:29
If a Buffalo radio station played hit music, chances are George Hamberger was on it at one time or another.
The master of the double entendre, Hamberger entertained at just about every major Buffalo Top 40 or oldies station in a career that began in 1967 at WYSL. "The Berger" spent four years at WYSL, appearing on both AM and FM, before moving to mornings at WGR in 1971. He was at WGRQ from 1972 to '74 then WBEN in late mornings from 1974 to 1976.
In 1976, Hamberger joined WKBW in afternoon drive where he stayed until the late '70s. In 1980, he crossed the border for a stint in middays at Toronto's CFTR. From 1981 to 1987, he returned to mornings at WGR.
Hamberger went into commercial real estate in 1990, but added yet another station to his resume when he appeared on weekends at WHTT-FM (Oldies 104) from 1999 to at least 2001.
Hear George Hamberger (and Vic Cummings with "Soap Dope") on WGR here.

(The Bill Dulmage Collection)
---
Talent: TOM SHANNON
Station: WKBW Buffalo, N.Y.
Date: July 19, 1983
Time: 6:28
Tom Shannon was behind the mike at WKBW for both the early and latter days of the station's music era.
Shannon joined 'KB in 1959, one year after it switched to a Top 40 format, before leaving for WGR in 1963.
After stints at Windsor's CKLW and a few other stations, Shannon returned to 'KB in 1983. He did afternoon drive and mid-days (remember his Pure Gold show?) before leaving in 1986 - two years before the station dropped live-assist oldies. As he did when he left 'KB in 1963, Shannon moved to WGR, then left the Buffalo market for awhile, at one time hosting a shop-at-home TV channel in Tennessee.
Shannon again returned to Buffalo in 1997 for afternoon drive at WHTT (Oldies 104.) He retired from broadcasting in 2005.
In July, 1983, Shannon was filling in for Dan Neaverth in the morning show at 'KB. He was joined by veteran newscaster John Zach and the late Rob Stoddard.
Hear Tom Shannon here.

(The Bill Dulmage Collection)
---
Talent: LEE MARSHALL
Station: CHUM Toronto
Date: August 14, 1983
Time: 6:20
CHUM's great heritage as a Top 40 station would come to an end in 1986, but not before some great radio talents graced its airwaves in the 1980s. One of those talents was Lee Marshall, who later in the decade resurfaced at KEY-590 Toronto and in the '90s was playing the oldies for the Pelmorex Radio Network. For a time, his syndicated show was carried on CHUM, where he rocked the airwaves a few short years before.
Hear Lee Marshall, along with Brian Henderson and Dick Smyth (complaining about bilingual refrigerators) here.

(The Bill Dulmage Collection)

For more fabulous CHUM airchecks, visit The CHUM Archives
---
Subject: FIRST DAY ON THE CN TOWER
Station: CFNY Toronto
Date: November 28, 1983
Time: 7:27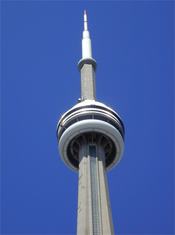 "Covering the heart of Toronto, and the liver and spleen of three other communities."
Toronto broadcasting changed forever May 1, 1976. On that day, CBC-TV and CFTO-TV became the first stations to send out their signals from the newly-completed CN Tower. Most of Toronto's FM stations followed suit later that month.
CFNY went on the tower seven years later. The station was founded as CHIC-FM in 1961, licensed to Brampton, Ontario, and initially just simulcast its AM sister. But as the years went by, more and more original programming was offered on the FM side and interest grew. In 1977, the call letters were changed to CFNY to give the station its own identity. Further, the signal was boosted from a mere 857 watts to a much more respectable 100,000.
Things improved even more for CFNY when - after approval from the federal regulator - it went on the CN Tower in 1983. At 553.3 metres (1,815 feet) the world's tallest free-standing structure from 1975 to 2007, the CN Tower is home to eight television stations and 11 FM stations, and is also used for cellular and paging communication (there are no AM broadcasters on the tower.)
CFNY celebrated its move to the CN Tower with a "push-button radio breakfast party" the morning of November 28, 1983. About 450 people were on hand as Toronto mayor Art Eggleton pushed the button that transferred the signal to the tower for the first time.
Hear J.R. and James Scott from CFNY's first day on the CN Tower here.

(The Bill Dulmage Collection)
---