RECENT AIRCHECKS
OF THE WEEK...
(Contributors in brackets)
February 11
Jim Brady
CKAR, February 15, 1983
(Ted Wendland)

February 4
Lookin' Back w/
Don Daynard
CKFM, January 1981
(Fred Bradley)

January 28
Ed Cook
WVON, January 29, 1966
(Don Shuttleworth)

January 21
Canadian Top 40 Demo
1973
(Ted Wendland)

January 14
Red Knight
CFTR, December 17, 1977
(Clint Nickerson/Dan Haber)

January 7
Benoit Dufresne
CHIOM, February 13, 1981
(Paul Harner)

December 31
Jim Edwards, CKLW, December 30, 1968
(Charlie O'Brien)

December 24
Ralf & Dave
FM 108 (CING-FM) December 23, 1975
(Sam Ward)

December 17
Russ Conrad
KEX, December 13, 1958
(Dan Steeves)
December 10
Tom Fulton
AM 740 (CHWO) August 14, 2002
(Scrapbook archives)
December 3
Chuck Chandler
CKDA, August 31, 1992
(Ted Wendland)

November 26
Soundathon #14, Pt. 2
CFUN, July 22-23, 1967
(Jim Bower)


CANADA'S AIRCHECK ARCHIVE
- Since October 29, 1996 -

Now with 1,201 audio exhibits




Scrapbook

In words, sound and images...
The Golden Age of Top 40 Radio




Enjoy the 

Aircheck of the Week
AIRCHECK OF THE WEEK
Edition #977 - Week of February 18, 2018
JACK GALE




WAYS Charlotte, N.C.
October 3, 1967

One of radio's great entertainers left us with the passing of Jack Gale.
In an era where personality was king, Gale was the crown prince. He started in radio in 1944 at WBTM Danville, Va., and went on to work in the major markets of Cleveland (WSRS), Baltimore (WITH), and Charlotte (WAYS). Gale was involved in radio ownership and also managed several singing artists, including Johnny "Mr. Bass Man" Cymbal. He died January 23, 2018, at the age of 92.

Enjoy Jack Gale on WAYS from October 3, 1967 ... in the Aircheck of the Week!
Thanks to Don Shuttleworth for this great aircheck!
---
ROCK RADIO HISTORY
... IN SOUND




Rock Radio Airchecks: The '50s & before



Rock Radio Airchecks: The '60s



Rock Radio Airchecks: The '70s



Rock Radio Airchecks: The '80s



Rock Radio Airchecks: The '90s & beyond



Rock Radio Airchecks: Goodbyes



Rock Radio Airchecks: Jingles



Rock Radio Airchecks: Christmas



Rock Radio Airchecks: Halloween
---
ROCK RADIO HISTORY
... IN WORDS




Rock Radio Articles



Rock Radio Almanac



Rock Radio Lineups



Rock Radio Jive



Rock Radio Quotes



Rock Radio Stories



Rock Radio Changes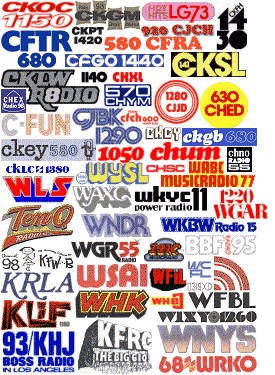 ---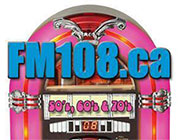 THE OFFICIAL RADIO STATION
OF ROCK RADIO SCRAPBOOK
---

---
Written, researched and produced by
DALE PATTERSON

Now in our 22nd year online

CHOSEN AS A SPOTLIGHT SITE BY




AS FEATURED IN




One moment they were here, the next they were gone. Great stations, legendary deejays faded into the ether, seemingly forever.
But wait! That great radio lives again right here at Rock Radio Scrapbook. The unforgettable stations like CHUM, CKLW, CKEY, CKFH, CFTR, 1470 CFOX, CKGM, CJMS, CFUN, CKRC, FM 108, WKBW, WGR, WLS, WABC, KHJ and so many others can be heard and read about here.
Enjoy legendary deejays like Alan Freed, Hound Dog Lorenz, Jackson Armstrong, Robert W. Morgan, Hunter Hancock, Cousin Brucie, Dan Ingram, Dick Biondi, Wolfman Jack, Al Boliska, Jay Nelson, The Real Don Steele, Tom Rivers, Brian Skinner, Marc Denis, Red Robinson and many others. Also here: the history, the lineups and the stories of a great radio era now gone but fondly remembered.
First, read a little about this site and then explore this tribute to a great radio era. You can also discuss radio - old and new - at our Facebook page.
Thanks for placing Rock Radio Scrapbook on your cyber-bookshelf! And enjoy our Top 40 treasure trove!
---

Get a PREVIEW of the Aircheck of the Week every Friday on Rock Radio Scrapbook: Inside Edition, our official Facebook page.
---
"The radio craze ... will soon fade."

Thomas Edison, 1922
---
ROCK RADIO SCRAPBOOK
Canada's Aircheck Archive
© 1996-2018
Your e-mails are welcomed here.