Airchecks: 2000 and beyond
Subject: WGR SPORTS MONTAGE
Station: WGR Buffalo, New York
Date: January 31, 2000
Time: 4:39
On January 31, 2000, long-time MOR/Oldies station WGR switched to a all-sports format after a decade of news and talk. On the first day of sports, WGR presented an incredible montage of great sports moments over the years.
Hear it here.

(Scrapbook archives)
---
Talent: JACKSON ARMSTRONG
Station: WHTT-FM (Oldies 104) Buffalo, New York
Date: June 10, 2000
Time: 20:24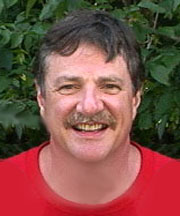 Jack Armstrong in 2003

They say you can't go home again, but Jack Armstrong proved them wrong. Returning in June, 2000 to Buffalo, New York - scene of some of his greatest radio moments in the early '70s - Armstrong wowed 'em with some classic Big Jack moments.
Sounding as fresh as he did at his first stint at WKBW (1970-1973), Armstrong entertained on the Oldies 104 (WHTT-FM) "Rock 'N' Roll Radio Reunion Weekend." Yes, he gets the station ID wrong a few times, and misidentifies a Paul Revere and the Raiders song, but for the most part it's classic Armstrong. He even takes a few interesting calls, including one from long-time Scrapbook viewer Sam Ward. All in all, it's great Top 40 radio.
Enjoy Jack Armstrong - introduced by long-time Oldies 104 jock Brian J. Walker - on WHTT-FM here.

(The Bill Dulmage Collection)
---
Subject: THE LAUNCH OF AM 740
Station: CHWO Oakville, Ontario
Date: January 8, 2001
Time: 23:55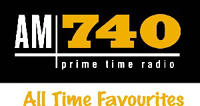 "Today we launch a radio station like no other..."
Old became new with the launch of AM 740.
On January 8, 2001, CHWO officially switched frequencies from 1250kc to 740kc. But this was much more than a mere frequency change. Founded in 1956, CHWO operated for years at 1250kc with a signal of 10,000 watts by day and 5,000 watts at night. Now it had a 50,000-watt clear channel signal at 740kc that blanketed Ontario and can be heard in more than two dozen U.S. states (reception reports have been received from as far away as Finland, Belgium, Jamaica, Alberta and Seattle!) It was a huge boost for CHWO, which took over the 740kc spot that became free when CBL, the CBC's English-language outlet in Toronto, moved to FM in 1999.
CHWO, known for years as Radio to Remember in its 1250 days, rebranded as Prime Time Radio with, as long-time owner Michael Caine described it, "a mix of MOR, easy listening, '50s pop, big band, swing and nostalgia." Veteran broadcaster Tom Fulton came over from CFRB to team with Donna Priesi on the morning show. Barry Morden did middays, Norm Edwards afternoon drive and Jim Paulson evenings in the original AM 740 weekday lineup. Weekend personalities included Earl Warren, Bob Sprott, Michael Englebert, George Jonescu, Dennis Snowdon, Art Drysdale, Bob Kerby, Richard Infantino, Frankie Benson, Colin Hoare and music director Brian Peroff with his popular "Flashback" show.
Many changes have taken place at AM 740 since its launch but one thing remains constant: the station's commitment to a wide range of popular music of the 20th century. Named 2002 "Station of the Year" by the Ontario Association of Broadcasters, AM 740 continues to be, in the words of Michael Caine, "an oasis in the desert of rock and talk radio..."

Rock Radio Scrapbook asked AM 740 music director Brian Peroff to send along his recollections of AM 740's first decade, and he was kind enough to offer this wonderful perspective...
"On January 8, 2001, AM740 Prime Time Radio made its debut at 7:40 in the morning. The first song played was All The Way by Frank Sinatra & Celine Dion. The new morning host was Tom Fulton, one of the best. His morning co-host was a lady named Donna but she didn't last long.

There were a lot of people behind the scenes who made it happen. We didn't realize how fast we were going to grow. We had a passion for the music and programming. It all started when Michael Caine, our general manager, announced that CHWO 1250 had been awarded the powerful AM 740 frequency once owned by CBC. I realized then that I was finally going to get my chance to work for a Toronto radio station after 24 years in the broadcasting industry even though the offices were staying in Oakville.
As music director I was given the challenge to automate our music. Everything was going to be computerized. That included not just the music but also commercials, jingles and Id's. It was all new to us. I needed to find a music scheduler. Plus, I needed to teach myself how to set it up and make it work. The odd time I had to call Music Master for advice on how to use the DOS-based scheduler. The best teacher is practice.
I knew it was going to take a lot of hard work to get it going but everybody pulled through and here we are today, ten years later. Over the past ten years we've had our ups and downs. There was happiness about our new-found success. A few times sadness crept in and that gave us a terrible jolt. Tom Fulton, Jim Paulson, Earl Warren, Tom Rivers (who worked with us briefly before going back to CHUM) all passed away. Then came the news that AM740 was going to be sold to MZ Media in 2008. Once in their possession changes were made. Those who made it work in the beginning weren't all going to be with the new AM740. Only time would tell whether AM740 under the new management would still have the magic to be successful.
There were a lot people who need to be recognized for their contribution to AM 740 over the years. There are two people who deserve special mention who are no longer with us: the late Bob Sprott and Brian Smith. Brian Smith started the AM740 Yahoo group. He was passionate about his music and he was a dear friend."


Hear the launch of AM 740 here.

(Scrapbook archives)
---
Talent: MARC CHAMBERS
Station: 1050chum.com Toronto
Date: May 10, 2001
Time: 5:01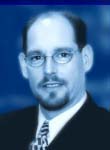 It took a lot to keep Marc Chambers away from a microphone, especially a CHUM one.
When 1050 CHUM dropped oldies for sports on May 7, 2001, Chambers simply continued - on the station's now-defunct Internet-only oldies feed at 1050chum.com. After THAT ended, Chambers - who was renowned for his enthusiasm for radio - resurfaced on the airwaves at 1050 CHUM when the Toronto station returned to oldies in August, 2002. Thus, Chambers continued his long association at CHUM, the station where he spent more than half his career.
Chambers career path was set at the age of seven, when he got his first transistor radio. He was still in his teens when he started in radio for pay in 1973, at CHUB Nanaimo, B.C. The Regina native used the air names J. Marc and Marc Webber there, but began calling himself Marc Chambers when he moved to CJAV Port Alberni, B.C., in 1978. He was Marc Webber at CJVB Vancouver in 1979, then Marc James at CFUN in 1983. He started using Marc Chambers for good when he arrived at CHUM in 1986.
Chambers would spend the better part of two decades at CHUM, with a stint at CJOJ Belleville, Ontario, in 1995 and another at The Oldies Network beginning in 1996. An accomplished voice professional, Chambers was also a writer, public speaker and president and CEO of The MediaTech Group Inc. He also hosted CHUM's popular oldies dances at Hollywood on the Queensway, and was the PA announcer for the Toronto Argonauts of the Canadian Football League.
Chambers died of cancer May 2, 2008 at the age of 52.
Enjoy Marc Chambers (and plenty of classic CHUM jingles) on 1050chum.com here.




(The Bill Dulmage Collection)
---
Talent: LARRY GREEN
Station: JAZZ.FM91 (CJRT) Toronto
Date: August 10, 2002
Time: 10:50

From the beginning, Larry Green was influenced by music.
Growing up in Toronto's multi-cultural Kensington Market neighbourhood, Green was exposed to R&B, blues and jazz. His early music studies - he played the sax until he broke his jaw in a car accident at age 20 - led to an incredibly varied career in radio and music. After humble radio beginnings delivering mail at the CBC, Green jocked at Ontario stations CHVC Niagara Falls, CKLB Oshawa and CJOY Guelph, and CHIN Toronto. He worked on the west coast at CKOK Penticton, B.C., CKNW Vancouver, CJOB Vancouver, KJAZ San Francisco and CHIN Toronto. Green worked as a writer at CHUM AM and FM before moving into the afternoon host chair at progressive rock formatted CHUM-FM in the late '60s and early '70s. He returned to afternoon drive in Toronto radio at JAZZ.FM91 (CJRT) from 2002 to 2010.
But radio has only been part of Green's career. He spent 16 years as the National Promotions Manager for Warner Brothers, Electra and Atlantic Records, worked in production, taught, was a voice and acting agent, and worked as a consultant. He even wrote a Hiaku poem for a Lighthouse album jacket.
Speaking of Lighthouse, Green tells Rock Radio Scrapbook about an interesting promotion he did for the Toronto band on CHUM-FM. "Took three tracks (rhythm section only) from first album at RCA. Played it on a Saturday afternoon. Promoted on air that I would add the horns the following week, and the electric strings the week after and the vocals the week after that. All on my Saturday afternoon show. It was a huge success and the beginnings of one of Canada's most successful and popular bands."

Enjoy Larry Green on JAZZ.FM91 on August 10, 2002 here.

(Scrapbook archives)
---
Subject: 'KB RADIO RETURNS
Station: WWKB Buffalo, New York
Date: January 27, 2003
Time: 2:39
Like a long-hidden creature emerging from the depths, WWKB returned as a music station at 6 a.m. on January 27, 2003. The return of 'KB 15 years after the station abandoned live-assist oldies programming brought joy to the many who remembered 'KB the way it was. It was a like a long-lost friend had come home. And who better to kick it off but long-time morning man Danny Neaverth and co-host Tom Donahue with Don Berns as the image voice of the relaunched 'KB.
The reception on this aircheck is poor, but 'KB doesn't get into Rock Radio Scrapbook territory very well.
Hear 'KB's relaunch here.

(Scrapbook archives)
UPDATE: 'KB switched to talk on February 6, 2006
---
Talent: BURT THOMBS and DOUG HOBBS
Source: goldandgreatrevival.com
Date: December 17, 2003
Time: 30:18 (unscoped)

"Don't forget to eat your Snicker Snacks because it's crackers to slip a rozzer a dropsy in snide. Goooooood day."
Doug Hobbs' sign-off, taken from an old MAD magazine quotation
Whether it was Elvis, oldies music in general, baseball - even magic - Doug Hobbs had a passion for it.
Hobbs, who served as a judge at Elvis tribute shows, once played every song The King ever recorded all in a row on his long-running Saturday morning oldies program at CKTB. He joined the St. Catharines, Ontario-station in 1969 from CKSL London, serving for many years as sports director before leaving in 1991 for a year at CJRN Niagara Falls, Ontario. He then moved to TSN before returning to CKTB later in the '90s to do a talk show that ended in 2000.
Hobbs was a huge baseball fan - the Cleveland Indians were his team - serving for more than two decades (1990-2012) as an official scorer for the Toronto Blue Jays and also broadcasting games for the minor league St. Catharines Blue Jays. He also dabbled in magic - once doing his act on Uncle Bobby's children's show on CTV - and was a lifetime member of the Order of Magicians.
Hobbs, who had an extensive record collection and a deep knowledge of music, appeared several times as a guest on The Gold and Great Revival, hosted by Burt Thombs and produced by Rob Muir. This online show, a tribute to Burlington, Ontario-oldies station FM 108 (CING-FM), ran from February 2003 to May 2004.
Hobbs died May 5, 2013, a few days after suffering a heart attack. He was 68.
Enjoy Burt Thombs and Doug Hobbs on The Gold and Great Revival here.

(The Rob Muir Collection)




Rock Radio Scrapbook pays
online streaming fees to the
Society of Composers, Authors and Music Publishers of Canada (License 22-F)

---
Talent: BURT THOMBS with GENE STEVENS
Source: goldandgreatrevival.com
Date: January 20, 2004
Time: 1:59:03 (unscoped)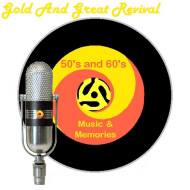 Description by Rob Muir
What was the first rock 'n' roll song?
Then AM 740 program director Gene Stevens attempts to answer that question in this January 20, 2004 edition of the goldandgreatrevival.com, a web site in tribute to Canada's first FM oldies station FM 108 in Burlington, Ont.
Rob Muir was the producer for the goldandgreatrevival.com. He talks about the goldandgreatrevival.com, and Gene Stevens' appearance on the show with host Burt Thombs where he looked for the root - not the roots but the true root - of rock 'n' roll.

Gene Stevens

"I was not a part of the original Golden Great Revival on FM108, but my sister was passionate about the station and it's music. In 2003 I joined forces with 108 mainstays Burt Thombs and Rockin' Robin where I was allowed to be a part of a tribute station, tipping their hats to the folks that made history in the 1980s. I met some of the most intriguing legends of Canadian radio in Burt's Grimsby studio. I heard stories about the top 40 radio years, and made friends that continue to be a part of my life today. Gene Stevens, then the "boss man" at AM 740 was invited to bring along his favourite tunes and stories from the early days of rock and roll. What unfolded over 90 minutes that night was an awakening of sorts for me. I, like most of my generation, believed Rock Around The Clock was the tune that started it all. Maybe even stretch it back a bit to Rocket 88, but surely that was the birth of the greatest music of the century, right? Gene set me straight, and by the end of the show, had changed my mind a dozen times."
Enjoy Burt Thombs and Gene Stevens on The Gold and Great Revival here.




(The Rob Muir Collection)



Rock Radio Scrapbook pays
online streaming fees to the
Society of Composers, Authors and Music Publishers of Canada (License 22-F)

---
Talent: DON PERCY
Station: CFRW Winnipeg
Date: May 4, 2004 (first show)
Time: 53:34 (unscoped)

It's never too early to get into radio.
Don Percy was only 19 years old when he got his first radio gig at CFCO Chatham, Ontario, in 1956. His parents drove him to the station, watched him walk up the stairs and Percy was off and running on a 58-and-a-half year career in radio. At CFCO, he made $37.50 a week cleaning up, operating the board and occasionally reading the news on his day off.
From there Percy went to CHOK Sarnia, Ontario, (for $45 a week). It was at CHOK Percy got his first big break, when the morning man went on vacation. He kept the shift when the regular guy returned and moved to afternoons. Percy would work mornings throughout most his career, eventually earning the moniker Master of the Morning.
From those humble beginnings, Percy went on to work in the major markets of Toronto, Edmonton, Vancouver and Winnipeg during a radio career that lasted nearly 60 years. About half of that time was spent in the 'Peg, where he jocked at CKY (KY-58), CKY-FM (103-CLEAR-FM), CKLU-FM, CFRW and finally CJWL (The Jewel) where he signed off his final regular show January 19, 2015 at age 77.
Enjoy Don Percy's first show on CFRW from May 4, 2004 (UNSCOPED) here.

(The Ken Kelly Collection)



Rock Radio Scrapbook pays
online streaming fees to the
Society of Composers, Authors and Music Publishers of Canada (License 22-F)

---
Talent: JACK ARMSTRONG
Station: WWKB Buffalo, N.Y.
Date: August 31, 2004
Time: 1:01:32 (unscoped)
19:51 (scoped)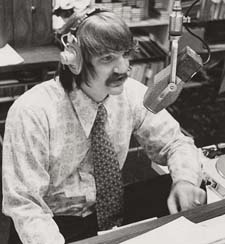 Jack Armstrong at the 'KB mic, early '70s
They say you can't go home again. But Jack Armstrong did just that for the final gig of his illustrious career.
The fast-talking Armstrong jocked at WKBW in the early '70s, his show beamed all over the U.S. Eastern seaboard and Canada (and even into Europe at night). He left in 1973 to go to 13-Q Pittsburgh but returned to Buffalo three decades later at 'KB (by then known as WWKB). After a dizzying array of formats that included sports, country and talk, the station returned to its roots by going oldies in 2003. They brought back many former 'KB jocks, including Dan Neaverth, Sandy Beach and Armstrong.

WWKB had the personalities, the music, and the jingles, but 'KB was really a shadow of its former past. The format was cancelled in 2006 with the last song appropriately being "Yesterday's Gone" by Chad and Jeremy.
Jack Armstrong died March 23, 2008 at the age of 62.
Enjoy Jack Armstrong on WWKB (UNSCOPED) here.

Enjoy Jack Armstrong on WWKB (SCOPED) here.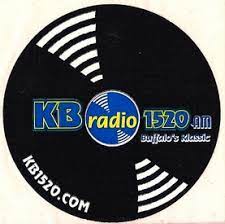 (The Bob Skurzerski Collection)
---
Talent: STEVE O'BRIEN
Station: WCBS-FM New York
Date: January, 2005
Time: 6:48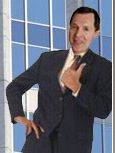 A blizzard is raging in New York City, but Steve O'Brien soldiers on.
On this WCBS-FM aircheck less than five months from the "Jack" format, Steve O'Brien fills in for afternoon driver Bob Shannon as a major snowstorm that would dump 12-15 inches on the Big Apple moves in.
O'Brien updates the weather, keeps listeners abreast of the difficult driving conditions, and provides some superb personality oldies radio on this great sample of the veteran air personality whose long resume includes a stint at Toronto's CKFH in 1969-70.
Hear Steve O'Brien on WCBS-FM here.

(The Steve O'Brien Collection via Bud Riley)
---
Talent: JACK FINNIGAN
Station: CJAD Montreal
Date: January 30, 2005
Time: 13:03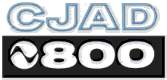 (Logo courtesy Marc Denis)
Toronto radio listeners remember him as one of the CKEY Good Guys in the early '60s, back when that station played Top 40. Montreal listeners recall the charming and laid-back announcer who hosted CJAD's afternoon show for some 20 years beginning in 1972. In between, there was a stop at Montreal Top 40 giant CKGM. It was quite a career for Jack "J.P." Finnigan, who died December 2, 2006 at 65 of complications related to diabetes and a heart condition.
The tributes were plentiful and heartfelt when Finnigan passed away. CJAD personality Dave Fisher told the Montreal Gazette "He taught me that even through you're talking to thousands, you have to talk like it's one person. He was very gentle, very intimate and very funny." His wife, Diane Finnigan, from whom he had separated but never divorced and to whom he remained very close, said "He loved to make people laugh. He was a good listener and my personal encyclopedia."
That encyclopaedic knowledge came in handy during Finnigan's time as host of a Sunday afternoon trivia show at CJAD, a show he hosted until 2005.
Enjoy an aircheck of that CJAD show here.

(The Dan Kowal Collection)
Thanks to Marc Denis for editing and sending this to us!
---
Talent: BOB SHERWIN & TERRY OTT
Station: CHML Hamilton
Date: August 27-28, 2005
Times: Various

Two great talents come together on these interesting segments from CHML's Pop Culture show.
Bob "Sparky" Sherwin was a fixture in Hamilton radio, having spent nearly a quarter-century at legendary Top 40 outlet CKOC beginning in 1978. Two years after his dismissal from CKOC in 2001 he moved cross-town to news-talk outlet CHML. He started at CKNS Caledonia near Hamilton in May 2006 but died a year later of a heart attack. He was 52.
While at CHML, Sherwin teamed up with journalist Terry Ott for a feature called Pop Culture (a show about - not surprisingly - pop culture). Ott started in professional radio in 1980 when he sat in withPete Daley on CKOC's all-night show. Later that year he landed at Toronto's Q-107 before moving to LA-FM in Lethbridge, Alberta. He was at FM 108 (CING-FM) by the end of 1981. After leaving the media the next year to join the family business, he resurfaced in 1994 for a weekly talk show at Rogers Community TV. Ott went into the print media in 1997 at VIEW magazine and joined the fledgling National Post the following year. He later did reviews for the Globe and Mail, and by the 2000s was joining Sherwin on CHML for the pop culture segments on Bob's show. In 2012, began a still in progress investigation of concussions and CTE in the CFL for the Concussion Blog, Chicago, including being the first to report on the Arland Bruce lawsuit in 2014, and in 2018, for the Georgia-based Advocacy For Fairness in Sports.
We have five segments of Pop Culture for you.
Segment One (8:01)

Segment Two (8:50)

Segment Three (9:54)

Segment Four (14:16)

Segment Five (6:21)

(The Terry Ott Collection)
---
Talent: BOB SHERWIN & TERRY OTT w/PETE BEST
Station: CHML Hamilton
Date: October 29, 2005
Time: 15:32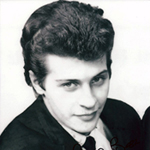 Pete Best is the forgotten Beatle.
With the Liverpool group about to become the biggest band in history, Best got kicked out of the foursome and was replaced on the drums by Ringo Starr. It was August 1962, and two months later the Beatles had their biggest hit to date - "Love Me Do." The rest as they say is history. The Beatles went on to rule the music world and Best was left to pursue a solo career in relative obscurity. Close, But No Cigar.
In this interview with CHML morning man Bob Sherwin and guest Beatle expert Terry Ott, Best talks about his career and what might have been.
Enjoy the Pete Best interview here.

(The Terry Ott Collection)
---
Talent: GREAT TEASERS GHOST
Station: CHTZ St. Catharines, Ontario
Date: 2005
Time: 4:23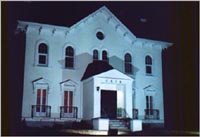 Do you believe in ghosts?
For years, Merritt House (shown above) - home of CKTB and CHTZ in St. Catharines, Ontario - has supposedly been haunted.
It's a long and interesting tale. For details, we invite you to visit this link, then come back.
In 2005, the fun-loving Merritt House spirits decided to spice up the CHTZ morning show.
We call this segment "Great Teasers Ghost," and you can hear it here.

(The Mark Panopoulos Collection)
---
Talent: JIM BRADY
Station: WRQN Toledo, Ohio
Date: June 27, 2006
Time: 51:49 (unscoped)

Who says you can't go home again?
In 2002, Jim Brady returned to his hometown of Toledo for what turned out to be his last stop in radio, WRQN. Brady began his career in 1964 in the Glass City at WTOL, the beginning of a long radio journey that took him to six states and three provinces. One of the major highlights of his career was the eight years (1973-81) he spent as "Brady in the Morning" at Toronto's CFTR. Some three decades later, he was "Brady in the Afternoon" at WRQN.
Brady retired from WRQN and radio in 2008. He died six years later of cancer, aged 67.
Hear Jim Brady on WRQN (UNSCOPED) here.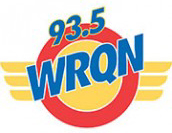 Rock Radio Scrapbook pays
online streaming fees to the
Society of Composers, Authors and Music Publishers of Canada (License 22-F)

---
Talent: MIKE MELODY (JEFF LASKY)
Station: WLVL Lockport, N.Y.
Date: November, 2006
Time: 47:52 (unscoped)
13:53 (scoped)

For nearly a quarter-century, Mike Melody entertained listeners with "The Melody Corner."
Host Jeff Lasky - who got the air name "Mike Melody" from the roster of the now-defunct Buffalo station WNIA - did "The Melody Corner" on WLVL Lockport, New York, from 1986 to 2009. He covered what he called "The Golden Age of Rock 'N' Roll", the years 1954 to 1969. The show featured lots of "off the beaten track" songs as well as many creative themes, all accompanied by the host's personable and informative narrative. It was the perfect radio show for Lasky, who previously worked at WOSC Fulton, New York, WRVO Oswego, New York, and WYSL and WECK in Buffalo.
This country music edition of "The Melody Corner" contains lots of tunes you rarely hear. Enjoy!

Hear Mike Melody on WLVL (UNSCOPED) here.



Hear Mike Melody on WLVL (SCOPED) here.




(The Jeff Lasky Collection)
---
Subject: JOHN NOVAK with GARY SUMMERS and SKIP PROKOP
Station: CKOC Hamilton, Ontario
Date: May 1, 2007
Time: 10:32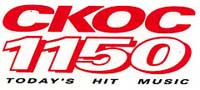 On CKOC's 85th anniversary, morning man John Novak had some special guests.
Novak interviewed long-time CKOC air personality and sports director Gary Summers, who spent 33 years at the station beginning in 1959. Summers does an impromptu sportscast and looks back at this time at CKOC.
We then hear Hamilton native Skip Prokop, who co-founded Lighthouse in the late '60s.
Enjoy John Novak with Gary Summers and Skip Prokop here.

(The John Novak Collection)
---
Subject: JOHN NOVAK with IAN THOMAS
Station: CKOC Hamilton, Ontario
Date: May 1, 2007
Time: 4:57
John Novak talks to Canadian music legend and Hamilton native Ian Thomas on CKOC's 85th anniversary.
Enjoy John Novak with Ian Thomas here.

(The John Novak Collection)
---
Talent: KEITH "KEEFERS" HAMPSHIRE
Station: Pirate BBC Essex
Date: August 13, 2007
Time: Part 1 - 28:48
Part 2 - 26:40
Part 3 - 27:54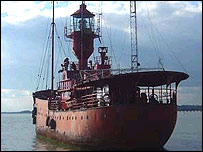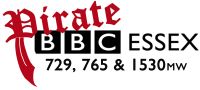 Pictured is the LV18, where Pirate BBC Essex broadcast from in 2007
Forty years after they were banned, the pirates came back.
For a few glorious days in August 2007, many of the legendary jocks from 1960s British offshore - or "pirate" - radio returned to the airwaves in a ship anchored in the North Sea off Essex, England. It was called Pirate BBC Essex, and from August 9-14 listeners once again enjoyed such talents as Johnnie Walker, Dave Cash, Keith Skues, Emperor Rosko, Norman St. John, John Kerr, Gordon Cruse, Tom Edwards, Mike Ahern, Pete Brady and Roger Day.
They were joined by Ray Clark, Steve Scruton, Ian Wyatt and Tim Gillett from a similar 2004 show. Many of them were working together for the first time since the Marine Offences Act effectively ended offshore British broadcasting on August 14, 1967.
Canada was well-represented on Pirate BBC Essex by Keith Hampshire. The man nicknamed "Keefers" came to CKFH Toronto in the late '60s after a stint at Radio Caroline South in 1966 and '67. He went on to become a top recording artist - with hits like Big Time Operator, Daytime Nighttime and The First Cut is the Deepest - and established himself as one of Canada's leading commercial voice-over specialists.
Enjoy the first hour of Keith Hampshire's Pirate BBC Essex show here.

Enjoy the second hour of Keith Hampshire's Pirate BBC Essex show here.

Enjoy the third hour of Keith Hampshire's Pirate BBC Essex show here.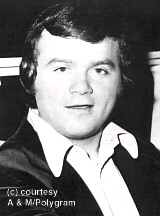 (Scrapbook archives)
---
Talent: CRAIG SMITH interviews JACK ARMSTRONG and DON BERNS
Source: The SOWNY Show
Date: August 27, 2007
Time: 59:24
It was one of the last interviews Jack Armstrong ever did. Fittingly, the Top 40 radio giant made that appearance on the "radio show about radio" - The SOWNY Show.
The August 27, 2007 broadcast featuring Armstrong and fellow WKBW alumnus Don Berns was a major first-season highlight of The SOWNY Show, which debuted June 11, 2007. Hosted by Craig Smith - moderator of the Southern Ontario-Western New York Radio Forum (SOWNY) - the one-hour show which from June, 2007 to December, 2008 aired live every Monday night from 7-8 p.m. ET from "Studio B," the Toronto home studio of show producer Don Andrews.
In just the first year of the show, radio folks featured on The SOWNY Show who also have airchecks on Rock Radio Scrapbook included Armstrong, Berns, Scott Carpenter, Keith Hampshire, Jeff Kaye, John Donabie, Don Daynard, David Marsden, Marc Chambers, Russ Horton and Doug Thompson.
Craig Smith tells Rock Radio Scrapbook more about The SOWNY Show...
"The SOWNY Show started out as an idea after Don Andrews and I did a New Year's Show in 2006. A couple of months later Don came up with an idea based on the Southern Ontario/Western New York Radio Board (SOWNY) and after a few test shows we started in June, 2007. This wonderful experience has us talking to technical people, program directors, musicians and disc jockeys, including two that are on broadcasting display at the Rock and Roll Hall of Fame in David Marsden and Jack Armstrong. I had former WKBW and CFNY deejay Don Berns on the show and hinted that I would love to have Jack on the show if he still kept in touch with him and Don B. came through. Jack was my favourite DJ and it was a huge thrill and honour to have him on the show in one of the last interviews he ever did."
The following interview with Armstrong and Berns is truly spellbinding. In light of Armstrong's death less than seven months later, on March 23, 2008, it's also rather poignant. Either way it's great radio.
Enjoy Jack Armstrong and Don Berns on The SOWNY Show here.

(The SOWNY Show Archives)
---
Subject: CRAIG SMITH interviews DAVID MARSDEN
Station: The SOWNY Show
Date: December 17, 2007
Time: 1:00:11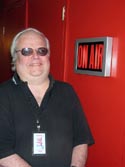 Craig M. Smith loved radio and in the end, it loved him back.
Like many of us in southern Ontario, Craig grew up a fan of the great AM Top 40 stations like CHUM, CKEY, CKFH, CFTR and WKBW. He collected radio station charts with a particular fascination with the year-end surveys. He was an avid record collector who - fittingly - worked at Sam the Record Man and also deejayed dances. Later he would work at - also fittingly - Radio Shack.
In February, 2001, Craig got a direct pipeline to the pulse of the local radio he loved when he began moderating the Southern Ontario/Western New York Radio-TV Forum (SOWNY). It was good timing, the board had just started to become popular and under Craig's tutelage it became the "go-to" Internet place in southern Ontario for radio and TV rumours, news and discussion. In June, 2007, Craig took the board a step further, creating a weekly live radio program called The SOWNY Show. Over the next 19 months, a parade of high-profile radio guests appeared either on the phone or in person to be interviewed by Craig in producer Don Andrews' infamous "Studio B" in Toronto.
Craig developed health problems and was forced to put the show on hiatus in 2009. Suffering from liver problems, his health worsened and in the summer of 2010 was admitted to Southlake Regional Health Centre in Newmarket, Ontario. Craig died there on September 6, 2010, at the age of 54. His passing was greeted with an avalanche of condolence messages from his many admirers in the radio biz on the board that was such a big part of his life.
On December 17, 2007, Craig interviewed Canadian radio legend David Marsden on The SOWNY Show. It's a fascinating hour that showcases Craig at his best - a radio fan talking to one of his heroes.
Hear it here.

(The SOWNY Show Archives)
---
Subject: MYSTERY VOICE
Source: The SOWNY Show
Date: February 11, 2008
Times: 2:23
Is this where radio is headed?
We hope not.
Don Andrews, producer of The SOWNY Show, had an interesting if rather worrisome segment on the February 18, 2008 edition of the "radio show about radio" that Craig Smith hosted every week. The fellow Don is talking to in this segment is Fred Napoli, the in-studio guest that night. As for the "woman" on this recording, well, listen.
Hear The SOWNY Show and the "mystery voice" here.

(The SOWNY Show Archives)
---
Talent: JIM RICHARDS with PUNCH ANDREWS
Station: CFRB Toronto
Date: March 13, 2008
Time: 36:52

Long-time MIX FM host Punch Andrews appeared on Jim Richards' CFRB talk show on March 13, 2008 to discuss his career, his life and his health. He also took calls from listeners. It was an emotional and powerful show.
Andrews died 17 days later of lung cancer. He was 43.
Hear Jim Richards' interview with Punch Andrews here.

(Courtesy Jim Richards/CFRB)



Rock Radio Scrapbook pays
online streaming fees to the
Society of Composers, Authors and Music Publishers of Canada (License 22-F)

---
Talent: SCOTT CARPENTER
Station: CHUM Toronto
Date: February, 2009
Time: 6:54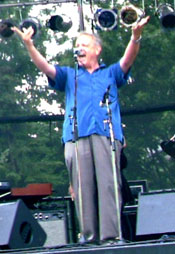 (Photo courtesy Patrick Bergin)
It was voice-tracked, but sounded live.
Scott Carpenter's Saturday Night Solid Gold Rock 'N' Roll Party displayed his skill as both a broadcaster and a producer. The show - which debuted on CHUM in January, 2007 - brought Carpenter back to the station after an absence of nearly 30 years. Voiced and produced by Carpenter from his home in Fredericksburg, Virginia, it was one of the major highlights of the last years of music at the Toronto station. His show - and the rest of CHUM's oldies programming - disappeared from the airwaves when the station began simulcasting the all-news cable TV station CP24 in March, 2009.
Scott Carpenter - whose real name is Patrick Bergin - tells us the story behind this show...
"Brad Jones (CHUM PD) and I had spoken numerous times over the years about doing a show, but we didn't know what to do. Finally ... we decided to bring back The Boogieman. But it had to be a more mature approach, a sort of grown up Boogieman I guess.

ISDN lines are no longer available where I live, so we had to use a telephone codec for the voice tracks. We tried a Comrex, POTS codec, and were surprised that the quality was more than sufficient. I used a $30 mike that I'd been using as a drum overhead. My sons and I recorded the bumpers in my recording studio. We just picked some songs from the 50's 60's and 70's with recognizable hooks, and riffed on them. The requests were handled by using a Vonage virtual number in Toronto. I simply downloaded them as mp3s and played them back from here.

We wanted the show to sound live, so I had to adjust each track because of a 1/2 second lag. That took a lot of time. Also, I did the tracking a couple of hours before show time, so I could slide in bits that were time appropriate.

In the two years I did it I received dozens of e-mails from PDs and OMs across the US and Canada asking if I flew up each week to do the thing live. Very few people ever guessed it was voice tracked."
Enjoy The Boogieman on CHUM here.

(The Patrick Bergin Collection)
---
Talent: FREDDY VETTE
Station: CJBQ Belleville, Ontario
Date: May 24, 2013
Time: 52:50 (unscoped)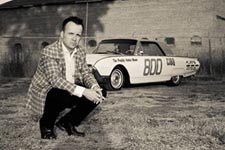 (Photo courtesy Freddy Vette)
Focus groups, consultants, playlists, who needs 'em?
Freddy Vette has won listeners simply by playing the music he loves, for people who love the music.
On September 2, 2009, Vette began making waves with his '50s and '60s afternoon drive show at CJBQ. No 300-song, consultant-approved playlist here! Vette has dug deep to play the rock 'n' roll tunes forgotten by oldies/classic hits radio. Doo-wop, rockabilly, Motown, British Invasion, instrumentals, novelty tunes - you name it - Vette has played them all (he even makes Can-Con interesting). Those tunes, plus Vette's upbeat approach and personalized PAMS jingles has added up to a show more than worthy of the music and radio it celebrates.
Rock Radio Scrapbook asked Vette how his show got started...
"Here in the Quinte area, as CHUM faded off the dial in 2009, we also lost Peterborough's 980 KRUZ and Oldies 960 in Kingston. Both of those stations flipped to FM and moved from Oldies to the "Classic hits" format. I have made my living as a musician playing '50s rock and roll since 2002. When those stations faded away, I knew there was an audience that wasn't being served because I was meeting them face to face, venue to venue all over Ontario. Rock and Roll was/is alive, just not on radio.
That's exactly what I said to management when I approached 800 CJBQ in Belleville. Full-time country format at the time, I asked them to take a chance on a '50s/'60s Rock and Roll program. Sunday night at 8pm? Tuesday at Midnight? A nice specialty program at 3am on a Wednesday? I didn't care. I was just asking for an opportunity to reach an audience I knew were out there. (Full disclosure: I graduated from the radio broadcasting course at Loyalist College in 1992 and worked part-time at CJBQ while attending college. My illustrious radio career ended in 1992 after a 4-month stint at CKGB in Timmins.)
To my surprise, I was given an opportunity. A better one than I had imagined. Weekday afternoon drive, 4 till 6pm starting September 2, 2009. Within 3 weeks, it was expanded to 3 till 6, within a year, 3 till 7pm (it was expanded to 2-7 pm in 2014).

Thanks to the internet, I've been able to immerse myself in Rock & Roll radio from the past (read: fall in love) to inspire the Freddy Vette Show. Classic jingles, high energy delivery , characters, irreverent fun, callers, super-local information and the music. I've sat under the learning tree with Jungle Jay, Brian Skinner, Jack Armstrong, Cousin Brucie, Red Knight and others to make the program sound as authentic as possible. (Thanks, in large part, to this website.)
I have been given free reign with my playlist (Thank you CJBQ!!!). The hits (strictly from 1955 to 1970) mixed with seldom-heard songs, neglected Can-Con. (The Diamonds recorded more than just The Stroll and Little Darlin', who knew?) I also believe in music discovery for people over a certain age. Just because you may be over 50 years old doesn't mean you don't enjoy music that is new to you (from the 50s/60s). I take chances everyday with requests that I'm hearing for the first time on the air. It's always a musical adventure and I've learned that listeners also enjoy the unpredictability rather than the same limited list of tested hits churned out over and over....and over.
The program has been a success in ratings and revenue for Quinte Broadcasting. I really owe it to my program director Sean Kelly and owner Bill Morton."
Vette, who was born in 1972, got interested in the music of the '50s and '60s at a young age by listening to his parent's records of the era. He learned how to play the drums, the guitar and the piano, joined bands that played the music of his favourite era and then in 2002 started his own '50s and '60s band, Freddy Vette and The Flames. The group played letter-perfect renditions of '50s-'60s songs with his wife Betty heading a "girl group" section within the band.
Hear Freddy Vette on CJBQ here.

(The Freddy Vette Collection)



Rock Radio Scrapbook pays
online streaming fees to the
Society of Composers, Authors and Music Publishers of Canada (License 22-F)

---
Talent: TED YATES with DALE PATTERSON
Station: CKOC Hamilton, Ontario
Date: May 30, 2013
Time: 4:31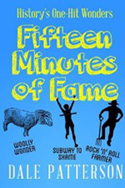 "
In the future everybody will be world famous for fifteen minutes."
Andy Warhol was right!
On May 30, 2013, your curator got his very own Fifteen Minutes of Fame when he was interviewed on-air by CKOC's Ted Yates. It was a promotional appearance for my book, Fifteen Minutes of Fame: History's One-Hit Wonders.
Hear the interview here.

(The Ted Yates Collection/CKOC)
---
Talent: FREDDY VETTE
Station: CJBQ Belleville, Ont.
Date: October 17, 2013
Time: Various (unscoped)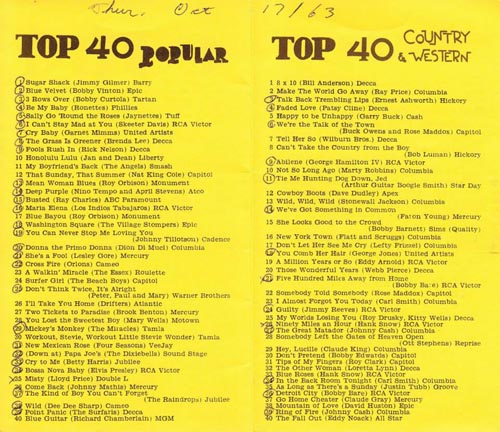 It was like jumping into a time machine and pressing play.
On October 17, 2013, Freddy Vette went back half-a-century and played the CJBQ Top 40 from October 17, 1963, from a chart sent in by a fan. Listeners got to hear everything that was on the local chart that day from #40 (Blue Guitar by Richard Chamberlain) to #1 (Sugar Shack by Jimmy Gilmour) and everything in between. Some of the songs hadn't been played on radio literally since they came out, while others are staples of oldies radio. It was a magical afternoon, and you can relive it at Rock Radio Scrapbook.
Enjoy Part 1 of Freddy Vette's CJBQ countdown (songs 40-29) from October 17, 1963 here. (56:57)




Enjoy Part 2 of Freddy Vette's CJBQ countdown (songs 28-18) from October 17, 1963 here. (49:12)

Enjoy Part 3 of Freddy Vette's CJBQ countdown (songs 17-1) from October 17, 1963 here. (1:02:13)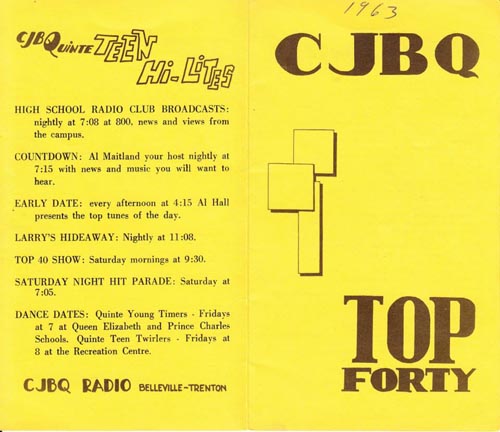 (The Freddy Vette Collection)



Rock Radio Scrapbook pays
online streaming fees to the
Society of Composers, Authors and Music Publishers of Canada (License 22-F)

---
Subject: BACK OF THE RACK with FREDDY VETTE
Station: CJBQ Belleville, Ontario
Date: June 25, 2014
Time: 52:47 (unscoped)

Tired of the 300-song playlist? Look no further than Freddy Vette's "Back of the Rack."
Here's the inside scoop from Freddy, host of the outstanding Freddy Vette Show 2-7 p.m. ET Monday to Friday on CJBQ Belleville.
"The hour of music features rarities from the '50s and early '60s. I have a few resources that I call upon to find the music for the hour. The only criteria is the proper era and a title or artist I don't recognize. I legitimately do not preview any music before it hits the air. I hear the music for the first time along with the listener. That makes my reaction very spontaneous and legitimate. And the hit or miss aspect of the hour is very real. I've had hours that are filled with terrible records (which in its own way becomes entertaining) and hours that are filled with gems. It's an adventure in music discovery for the listener and me!"
"Back of the Rack" is broadcast every Wednesday at 6 p.m. ET on CJBQ, and we have a sample hour.
Enjoy "Back of the Rack" here.

(The Freddy Vette Collection)



Rock Radio Scrapbook pays
online streaming fees to the
Society of Composers, Authors and Music Publishers of Canada (License 22-F)

---
Talent: FREDDY VETTE
Station: CJBQ Belleville, Ontario
Date: August 8, 2014
Time: 52:02 (unscoped)
Fats Domino, Etta James, the Animals, the Beach Boys, Elvis, Tommy James, the Rascals, Ronnie Hawkins.
You'll hear all of these artists on this wonderful hour of oldies and great personality radio from the Freddy Vette show.
Hear Freddy Vette on CJBQ here.

(The Freddy Vette Collection)



Rock Radio Scrapbook pays
online streaming fees to the
Society of Composers, Authors and Music Publishers of Canada (License 22-F)

---
Subject: FREDDY VETTE interviews JUDITH FREED
Station: CJBQ Belleville, Ontario
Date: January 20, 2015
Time: 13:37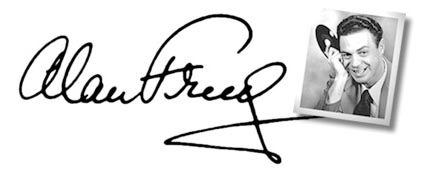 On the 50th anniversary of Alan Freed's death, CJBQ afternoon personality Freddy Vette interviewed Judith Freed, Alan Freed's daughter-in-law, who maintains the Alan Freed tribute site, www.alanfreed.com.
Enjoy this fascinating interview here.

(The Freddy Vette Collection)
---
Talent: JOHN DONABIE w/MIXED BAG (1st show)
Station: CIUT (University of Toronto)
Date: March 19, 2016
Time: 1:59:59 (unscoped)
28:32 (scoped)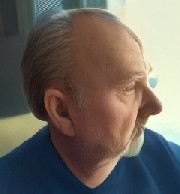 (Picture courtesy John Donabie)
John Donabie worked up and down the Toronto radio dial, doing just about every format possible in a career spanning more than half a century. But his best gig may have been his last (for now). Donabie talks about getting started at CIUT.
""That first show was probably my most exciting at CIUT. As Ken Stowar my PD said, "play anything you want and interview anyone you want." He kept his word and I was able to cross genres and enjoy what was like being back at CHUM-FM in the early 70's. "I mean who plays Joy of Cooking anymore?" The biggest kick was having my son hear me for the first time in that way." The whole CIUT time was one of the most exciting in my career.

Donabie left CIUT in 2018, departing simply because after 15 years at CFRB and two more at CIUT, he understandably wanted weekends off.
Donabie spent considerable time planning his first show, and the result was radio magic. Enjoy!
Enjoy John Donabie's first Mixed Bag show on CIUT (UNSCOPED) here.

Enjoy John Donabie's first Mixed Bag show on CIUT (SCOPED) here.


(Scrapbook archives)
---
Talent: JON WOLFERT
Station: rewoundradio.com
Date: June 24, 2018
Time: 2:05:51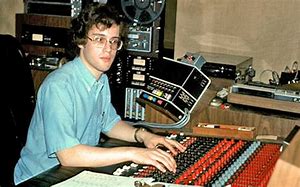 "It's a lot of work, but it's better than having a real job."
Jon Wolfert doesn't just play the songs, he plays the songs between the songs.
Every Sunday from 3-6 p.m. ET on rewoundradio.com, the veteran jingle producer and executive plays the hits of the '60s and '70s and also the jingles associated with the era.
The result is an incredible look at the "little tunes" that have played such a big part of the Top 40 radio listening experience over the years.
Wolfert, a native of New York City who now lives in Dallas, has spent a lifetime in the jingle industry, beginning with PAMS in 1971 before starting his own company, JAM, three years later. JAM has become the #1 source for jingles in the United States. Says Wolfert, "It's a lot of work, but it's better than having a real job."
Wolfert's show from June 24, 2018 is extra-special as it features an fascinating interview with two long-time jingle singers. Let's listen in.
Enjoy Jon Wolfert on rewoundradio.com from June 24, 2018 here.


(The Jon Wolfert Collection)
---
Talent: DALE PATTERSON "Daleo on the Radio"
Station: NORTHUMBERLAND 89.7 West Cobourg, Ontario
Date: November 19, 2019
Time: 56:47 (unscoped)
9:10 (scoped)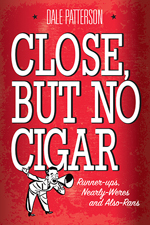 As soon as he heard about Northumberland 89.7's "Be a DJ" promo, Dale Patterson knew he had to give it a go.
Patterson, curator of this web site, was one of six people to have the highest bid and get to do an hour live on the West Cobourg, Ontario, station. His show, Forgotten .45s, brought back many tunes that are rarely, if ever, played on oldies/classic hits radio today and gave Patterson a chance to go behind a live mic solo for the first time since 1994. "It was a great idea," Patterson said of the "Be a DJ" promotion. "I'd do it again in a second." True to his word, within a month Dale had a regular show at the station.
Patterson also took the opportunity to give away a copy of his book, "Close, But No Cigar: Runner-ups, Nearly-Weres and Also-Rans" from Red Deer Press. The book focuses on the second-place finishers in history and includes politics, science, entertainment, sports, space and much more.
Enjoy Dale Patterson "Daleo on the Radio" (UNSCOPED) here.

Enjoy Dale Patterson "Daleo on the Radio" (SCOPED) here.

(Scrapbook archives)
---
Talent: DICK WILLIAMS SOLID GOLD ROCK N ROLL SHOW
Station: CFPL London, Ont.
Date: February 27, 2021
Time: 27:24 (unscoped)
3:21 (scoped)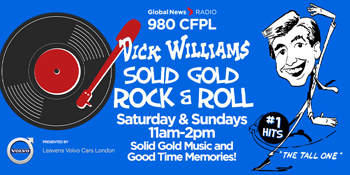 Sixty years after he started at CFPL, Dick Williams returned to the station that helped make him a London radio legend.
Williams, who jocked at CFPL from 1961 to 1967 as part of a lengthy career spent mostly in the Forest City, made his comeback with a new show, "Dick Williams Solid Gold Rock and Roll", a three-hour program focusing on the hits of the '60s and '70s.
The three-hour show features plenty of classic jingles from the '60s, a good sample of Williams' trademark humour, and several audio bits from The Tall One's archives. It's a winner, just like Dick Williams himself.
Enjoy "The Dick Williams Solid Gold Rock and Roll Show" (UNSCOPED) here.

Enjoy "The Dick Williams Solid Gold Rock and Roll Show" (SCOPED) here.

(Scrapbook archives)
---