RECENT AIRCHECKS
OF THE WEEK...
(Contributors in brackets)
August 23 - Canadian Graffiti with Scott Carpenter
CHUM, August 24, 1975, Pt. 2
(Joe Evelius)
August 16 - Al Benson, WGES, August 5, 1955
(Don Shuttleworth)
August 9 - Dr. Brock
WCFL, Summer 1974
(Bill Dulmage)
August 2 - Tommy Shannon
WKBW, July 25, 1961 (unscoped)
(Russ Horton & John Troll)
July 26 - Carl Banas
CKFM, May 12, 1975
(Bill Dulmage)
July 19 - Dusty Rhodes
WSAI, May 8, 1966
(Dusty Rhodes)
July 12 - Dave Shafer
CKLW, August 22, 1971
(Tom Howard & Don Shuttleworth)
July 5 - Bobby Steele
CHLO, July 14, 1968
(Charlie Ritenburg)
June 28 - Terry Steele
CHUM, July 1, 1980
(John Christopher Sutton)
June 21 - Bob Lewis
WABC-FM, June 1967 (Pt. #1)
(Scrapbook archives)


CANADA'S AIRCHECK ARCHIVE
- Since October 29, 1996 -


SNow with 1,028 audio selections (125 unscoped)




Scrapbook

In words, sound and images...
The Golden Age of Top 40 Radio


Enjoy the Aircheck of the Week!
AIRCHECK OF THE WEEK

Edition #849
August 30, 2015




TOM LUCAS
CFUN VANCOUVER
AUGUST 29, 1976 (UNSCOPED)

Tom Lucas takes us back to the time of platform shoes, mood rings and great Top 40 radio.
This 1976 aircheck of CFUN showcases Vancouver station around the height of its success as a hit music station. With jocks like Lucas, Jim Hault, Russ McCloud, Daryl B, Fred Latremouille and Bob Magee, CFUN didn't have a weak spot in the mid-'70s. The rivalry with CKLG was fierce and the competition made both stations better. CFUN was one of about a dozen stations Lucas jocked at during a more than four-decade radio career. One of his stops was Hamilton's CKOC, which will be ending nearly 55 years as a hit music station September 7.
Enjoy Tom Lucas on CFUN from August 29, 1976 (UNSCOPED) ... in the Aircheck of the Week!
Thanks to Bill Dulmage for this great aircheck!

---

Rock Radio Scrapbook pays music licensing fees to the Society of Composers, Authors and Music Publishers of Canada (License 22-F)
---
ROCK RADIO HISTORY
... IN SOUND




Rock Radio Airchecks: 1955-1963



Rock Radio Airchecks: 1964-1970



Rock Radio Airchecks: 1971-1975



Rock Radio Airchecks: 1976-1980



Rock Radio Airchecks: 1981-present



Rock Radio Airchecks: Goodbyes



Rock Radio Airchecks: Pop-Tops



Rock Radio Airchecks: Jingles



Rock Radio Airchecks: Christmas
---
ROCK RADIO HISTORY
... IN WORDS




Rock Radio Articles



Rock Radio Almanac



Rock Radio Jive



Rock Radio Quotes



Rock Radio Stories



Rock Radio Changes



Rock Radio Links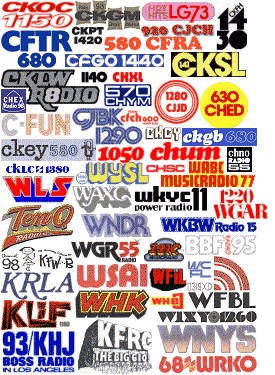 Written, researched and produced by
DALE PATTERSON


Now in our 19th year online

CHOSEN AS A SPOTLIGHT SITE BY




AS FEATURED IN




Official Host of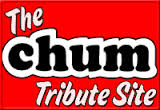 One moment they were here, the next they were gone. Great stations, legendary deejays faded into the ether, seemingly forever.
But wait! That great radio lives again right here at Rock Radio Scrapbook. The unforgettable stations like CHUM, CKLW, CKEY, CKFH, CFTR, 1470 CFOX, CKGM, CJMS, CFUN, CKRC, FM 108, WKBW, WGR, WLS, WABC, KHJ and so many others can be heard and read about here.
Enjoy legendary deejays like Alan Freed, Hound Dog Lorenz, Jackson Armstrong, Robert W. Morgan, Hunter Hancock, Cousin Brucie, Dan Ingram, Dick Biondi, Wolfman Jack, Al Boliska, Jay Nelson, The Real Don Steele, Tom Rivers, Brian Skinner, Marc Denis, Red Robinson and many others. Also here: the history, the lineups and the stories of a great radio era now gone but fondly remembered.
First, read a little about this site and then explore this tribute to a great radio era. You can also discuss radio - old and new - at our Facebook page.
Thanks for placing Rock Radio Scrapbook on your cyber-bookshelf! And enjoy our Top 40 treasure trove!
---

Get a PREVIEW of the Aircheck of the Week every Friday on Rock Radio Scrapbook: Inside Edition, our official Facebook page.
---
Want to link to the Scrapbook?
Here are a couple of buttons for you...


---
"The radio craze ... will soon fade."

Thomas Edison, 1922
---
View our monthly streaming audio stats here.
---
ROCK RADIO SCRAPBOOK
Canada's Aircheck Archive
© 1996-2015
Your e-mails are welcomed here.