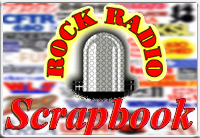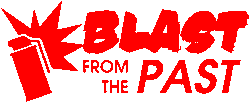 Talent: JERRY GOODWIN
Station: WKNR Dearborn, Mich.
Date: August 23, 1966
Time: 13:34

Radio consultant Mike Joseph had quite a track record of success on his resume when he arrived in Detroit in 1963 to revamp WKMH. Joseph had launched very successful Top 40 formats at two well-known stations: WKBW Buffalo in 1958 and WABC New York in 1960. He had also been successful with Grand Rapids, Michigan, station WLAV.
But WKMH presented quite a challenge, even to Joseph. The station languished near the bottom of the ratings with an adult contemporary format known as "Flagship Radio." So Joseph shook things up - a lot.
Taking on three established rock 'n' roll stations in the market (WJBK, WXYZ and CKLW), Joseph launched WKNR "Keener 13" on October 31, 1963. In an era where stations usually eased into new formats, "Keener" went right for the jugular, openly challenging its competition with a promotion called "Battle of the Giants." The renamed station (it got its call letters from founder Fred Knorr) featured a tight 31-song playlist and a host of personality deejays including Mort Crowley, Robin Seymour, Jim Sanders, Gary Stevens, Bob Green, Bill Phillipsand Paul Cannon. Add to that the station's great newscasts, contests and production - not to mention the reverb! - and you had a winning combination.
Keener quickly shot to the top of the Detroit ratings charts. From a ratings share of two before the switch, it consistently garnered shares in the 25 to 30 range after. It was a dominance that would last until CKLW introduced the "Drake" format in 1967 and FM grew in popularity after that. Eventually WKNR faded and was replaced by easy-listening WNIC on April 25, 1972, but not before providing nearly a decade of memorable Top 40 radio.
Jerry Goodwin was WKNR's noon-3 p.m. man from 1964 to 1967. Prior to WKNR, he was at KFDA Amarillo, Texas (1959), KBOX Dallas (1961) and WQAM Miami (1962). In 1968, he moved over to WKNR-FM and in 1969 to WABX. After stops in Toledo (WIOT, 1972) and a return to Detroit (WWWW, 1972) he moved to Boston in 1976 for stints at WCOZ, WBCN, WCGY and WROL.
Goodwin retired from the biz in 1999 but continued to teach radio at the New England Institute of Art.

Hear Jerry Goodwin here.

Hear Jerry Goodwin here.

(The Don Shuttleworth Collection)



Rock Radio Scrapbook pays
music licensing fees to the
Society of Composers, Authors and Music Publishers of Canada (License 22-F)

---
RETURN TO ROCK RADIO SCRAPBOOK