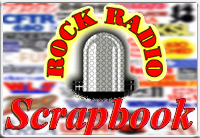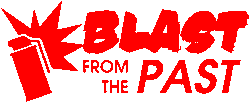 Talent: JACK THE BELLBOY (DAVE SHAFER)
Station: WJBK Detroit
Date: October, 1962
Time: 38:18 (unscoped)



Ed McKenzie was the first "Jack the Bellboy", bringing the nom de plume to WJBK Detroit in 1945 a few months after the Second World War. However, WJBK went to court to retain the name when McKenzie left for WXYZ in 1952. After that a parade of personalities wore the Bellboy's cap at WJBK, including Tom Clay, Harvey Kaye, Dave Shafer, Terry Knight and Robin Walker. For years the Bellboys occupied the 7 p.m.-midnight shift at WJBK (these were the days when "house names" were popular in radio) though when McKenzie introduced the Bellboy in the 1940s it was a late afternoon shift.
WJBK became Detroit's first full-time Top 40 station in 1956. They also produced the Motor City's first weekly printed survey of the big hits of the day, called "Formula 45." But when WKNR launched its rock 'n' roll format in 1963 to rave reviews, the competition proved to be too much for WJBK. It dropped Top 40 in 1964 for an easy-listening format and, after nearly two decades, the Bellboy played his last record.
Hear Dave Shafer as Jack the Bellboy here.

Hear Dave Shafer as Jack the Bellboy here.

(The Bill Dulmage Collection)




Rock Radio Scrapbook pays
music licensing fees to the
Society of Composers, Authors and Music Publishers of Canada (License 22-F)

---
RETURN TO ROCK RADIO SCRAPBOOK