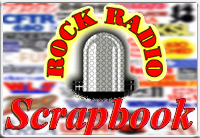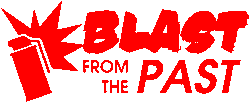 Talent: JOE NIAGARA
Station: WIBG Philadelphia
Date: June 2, 1957
Time: 29:10 (unscoped)
10:22 (scoped)

For seven decades, the Rockin' Bird soared on the Philadelphia airwaves.
Joe Niagara got his start in radio a couple of months before his 20th birthday in 1947 at WDAS in his hometown of Philadelphia. Born Joseph Nigro, on July 4, 1927, Niagara took his name from - you guessed it - Niagara Falls. He moved to his long-time home of WIBG in 1949 and got his handle "Rockin' Bird" in 1957 when "Wibbage" became one of America's first 24-hour Top 40 stations. The nickname came from WIBG's station manager, who borrowed it from the Peggy Lee song Listen to the Rockin' Bird.
Niagara left WIBG in 1959 in the midst of the payola scandal (even though he wasn't personally involved.) He was at Los Angeles stations KPOP in 1959 and KBIG from 1960 to 1962 before returning to WIBG where he stayed until 1970. He also did a one-hour afternoon dance show on WIBF-TV in the 1960s. Niagara came back to WDAS in 1971 - this time spinning oldies - and would later work at several other Philadelphia stations, including WFIL, WCAU AM and FM, WIFI-FM and WPEN. It was at WPEN Niagara got himself in the Guinness Book of World Records by playing Stardust 500 times, one rendition a day for two years.
Niagara retired from his weekday WPEN show in 1999 at the age of 72, but continued with a weekend shift there for three more years. An era in Philadelphia radio ended June 4, 2004 when Niagara passed away a month shy of his 77th birthday.
Joe Niagara is heard on WIBG (UNSCOPED) here.

Joe Niagara is heard on WIBG (SCOPED) here.




(The John Harrison Collection)
---