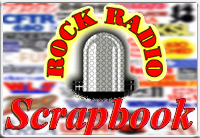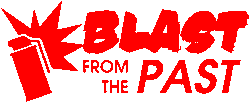 Talent: HARVEY DOBBS
Station: CHUM Toronto
Date: July 17, 1957
Time: 34:07 (unscoped)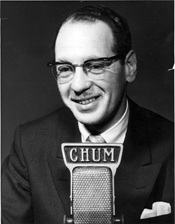 (The CHUM Archives/Doug Thompson)
Harvey Dobbs sang his way onto the airwaves.
Dobbs got his start in radio after a visit to a Montreal nightclub. The customers were expected to sing and an agent who heard Dobbs warble a tune was impressed. It led to a job as a singer at a Montreal radio station and a career was born.
Dobbs had been in radio some 25 years and was in his eighth year at CHUM when the station switched to a Top 40 format on May 27, 1957. A lover of classical music, Dobbs wasn't a big fan of rock 'n' roll but made the adjustment to become CHUM's first late-morning jock in the rock era. "Your Little CHUM" did the 9 a.m.-noon shift until February 1959 when he moved into sales. He was replaced in the late-morning shift by John Spragge.
Dobbs also co-hosted Canada's first Canada-wide radio quiz show Did I Say That? and hosted Herman Harmonies on CFRB for 10 years prior to his arrival at CHUM. He died September 7, 1984 at the age of 72.
This aircheck was recorded less than two months after CHUM went to a Top 40 format on May 27, 1957, and is the earliest full-length CHUM aircheck we've found. It was originally taped by Kal Raudoja; the music has been restored by Charlie Ritenburg who also added a jingle at the beginning that wasn't there in the original broadcast. Very little rock 'n' roll here, the music is aimed at the housewives (as they were called then) - CHUM saved the rock 'n' roll when the kids were out of school.
Enjoy Harvey Dobbs on CHUM (UNSCOPED) here.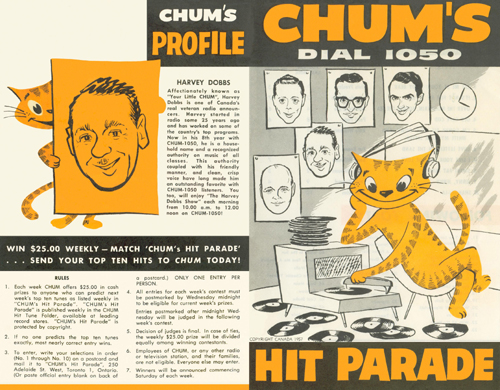 (Chart scan courtesy Ron Hall)
(The Kal Raudoja Collection via Charlie Ritenburg)
RESTORATION by Charlie Ritenburg
---