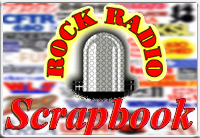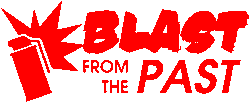 Talent: COYOTE McCLOUD
Station: WQXI Atlanta
Date: Summer 1976
Time: 58:51 (unscoped)


"Let there be music!"
There are screamers and there are screamers. Then there's Coyote McCloud.
McCloud literally shook the transmitters when he broadcast his Top 40 show. It was non-stop high energy and high quality entertainment if you like your records introduced at a billion miles an hour a zillion decibels.
Born William Lehmann, McCloud spent most of his career - 30 years of it - in Nashville at stations like WMAK, WYHY, WZPZ and WRQQ. His slogan when he broadcast pop oldies was, "He played them when they were new." The height of his radio popularity came between 1984 and 1995, when he led "The Zoo Crew" on Nashville's Q-107 (WHYI) which led to a profile about "shock jocks" on CBS's 48 Hours in 1992. McCloud gained nationwide notoriety for writing the Where's The Beef theme for the famous 1984 Wendy's ad campaign featuring octogenarian actress Clara Peller. He was also the first imaging voice of Country Music Television when it went on the air in 1983.
McCloud retired from radio after his "Coyote and Cathy in the Morning" show on WMAK-FM and WROQ ended in 2006. He died April 6, 2011, aged 68.

Enjoy Coyote McCloud on WQXI here.

Enjoy Coyote McCloud on WQXI here.

(The Charlie Ritenburg Collection)
RESTORATION by Charlie Ritenburg



Rock Radio Scrapbook pays
music licensing fees to the
Society of Composers, Authors and Music Publishers of Canada (License 22-F)

---
RETURN TO ROCK RADIO SCRAPBOOK