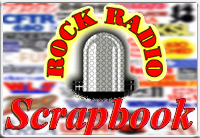 Airchecks: 1989
Talent: BOB SHANNON
Station: WCBS-FM New York
Date: February 4, 1989
Time: Pt. 1 - 46:53 (unscoped)
Pt. 1 - 18:04 (scoped)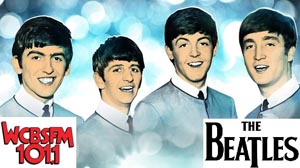 Few - if any - mixed entertainment and music history better than Bob Shannon.
The native of Syracuse, New York, spiced up his 3-7 p.m. shift on WCBS-FM with such features as "Rockeology", "Hands Across The Water", First and Foremost", "Lost Hits With The Same Title But Are Different", "Wednesday Fourplay/Three For The Road."Shannon had a 19-year reign in afternoon drive at WCBS-FM having started at New York's Oldies Station in evenings in 1982. It was a golden era for the station, which during Shannon's time boasted legendary personalities like Harry Harrison, Cousin Brucie, Ron Lundy, Don K. Reed, Bill Brown and Dan Ingram.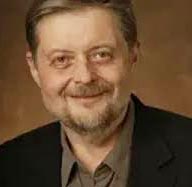 Shannon - whose birth name is Don Bombard - used that name early in his career, which began in Syracuse in 1967. He alternated between rival stations WOLF and WNDR until 1977, when he moved to 13-Q (WKTQ) in Pittsburgh. Shannon moved to the Big Apple in 1981 for a fill-ins at WYNY, then soon leaped to CBS-FM as he began a memorable two-decade run in afternoon drive in 1986 as Bob Shannon.
Shannon left WCBS-FM along with all the other jocks when the station moved to a JACK format in 2005, but returned to CBS-FM two years later in middays when the station reverted to oldies. Shannon left WCBS-FM, reportedly for health reasons, in late 2011.
Enjoy Bob Shannon on WCBS-FM's 25th anniversary Beatles weekend (Pt. 1, UNSCOPED) here.

Enjoy Bob Shannon on WCBS-FM's 25th anniversary Beatles weekend (Pt. 1, SCOPED) here.

(The Don Shuttleworth Collection)
---
Talent: JOCKO HENDERSON
Station: WCBS-FM New York
Date: June 11, 1989
Time: 27:10 (Upgraded 10-19-08)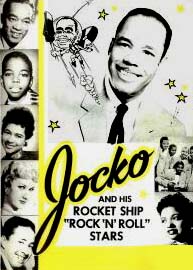 Only two men known primarily for their radio work have a plaque on the sixth floor of the Rock and Roll Hall of Fame - Alan Freed and Tom Donahue (Dick Clark is also there, but he's more of a TV icon). We believe Jocko Henderson (along with a number of others) should also be included.
Jocko Henderson has been called the "black Dick Clark." It is a compliment but also a somewhat degrading remark. It is a compliment in that any comparison with Dick Clark is a high honour. However, it is degrading in the sense that Jocko's great work is not allowed to stand on its own. After all, Dick Clark is never referred to as the "white Jocko Henderson" (and what does race have to do with it anyway?) Like all comparisons of this type, they are invalid as each person's work should be judged on its own merits.
For more details on Jocko Henderson, please click here.
To hear Jocko Henderson, click here.

(Scrapbook archives)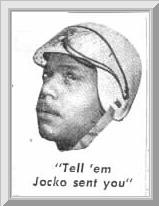 ---
Talent: FRED KLESTINE
Station: WBUF Buffalo, New York
Date: July 3, 1989
Time: 12:33

Friendly, mellow Fred Klestine spent some 35 years in Buffalo radio, starting in the 1950s at WWOL and WBNY. From 1961 to 1971, he did the 9 a.m. to noon shift at WKBW. Later, it was on to WYJE, WADV and finally, WBUF, where he did the noon-3 p.m. shift from 1981 to 1991.

Klestine died May 24, 1992.
Enjoy Fred Klestine on WBUF here.

(The Dale Johnson Collection)
---
Talent: CRAIG MATTHEWS
Station: WGR Buffalo, New York
Date: Summer, 1989
Time: 2:26
The last vestige of WGR's music format was Craig Matthews' afternoon show from 12:30-4 p.m. in 1989. By that time, the rest of the programming day was news and talk. WGR, which won two Billboard Station of the Year awards during its music era, became a 24-hour news and talk station by 1990.
Matthews is one of the few deejays to have worked at all three of Buffalo's AM music giants - WYSL, WKBW and WGR (George Hamberger, Tom Donahue and Shane are also on that list). Matthews started at WYSL in 1975 at the tender age of 16, then moved to 'KB in 1978 where he stayed until 1986. Then it was on to 'GR and a three-year stay there right to the end of that station's music era. Matthews was hired at Oldies 104 (WHTT) in 1990 where he spent 12 years before moving to weekends/swing at country-formatted WYRK. The man whose motto is "never say never" will never be forgotten when one looks back at the great years of Buffalo hit music radio.
Enjoy Craig Matthews on WGR in 1989 here.

(The Bill Dulmage Collection)
---
Talent: RUSS McCLOUD and MELANIE DEVEAU
Station: CHUM Toronto
Date: September 1, 1989
Time: 16:27

(Logo courtesy Bill Dulmage)
CHUM turned off the lite and turned on the oldies.
After a three-and-a-half year flirtation with light rock as Favourites of Yesterday and Today, the Toronto outlet switched to a full-time oldies format on Labour Day weekend 1989.
On this aircheck from the first day of CHUM's oldies format, we hear Russ McCloud and Melanie Deveau. Both were holdovers from the light rock days, and held down the 6-10 p.m. and 10 p.m.-2 a.m. shifts respectively on that first day.
Deveau was the first of four CHUM female jocks in CHUM's history (the others were Nancy Krant, Amber Payie and Stacey Thompson). Deveau left for CIMX Windsor, Ontario, in July, 1990 while McCloud stayed at CHUM until January, 2001, departing just a few months before CHUM switched to an all-sports format that May.
Enjoy Russ McCloud and Melanie Deveau on CHUM's first day of oldies here.

(The Bill Dulmage Collection)
---
Talent: DON BERNS
Station: CKEY (KEY-590) Toronto
Date: September 23, 1989
Time: 6:17
Don Berns moved north of the border in the '80s, and was heard in Toronto on CFNY, KEY 590 (CKEY), CILQ (Q-107) and CHIN-FM. He also jocked in southern Ontario at CING-FM Burlington and CIDC Orangeville.
Berns died March 1, 2015.
Enjoy Don Berns on KEY 590 here.

(Scrapbook archives)
---