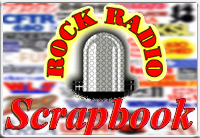 Airchecks: 1996

Talent: GEORGE BROOKS
Station: CFCO Chatham, Ont.
Date: August 13, 1996
Time: 16:44

George Brooks is the antithesis of the wandering deejay.
While many jocks move around frequently, the Chatham native has stayed put. In 2011, Brooks celebrated his 35th anniversary at CFCO, which he joined in July, 1976. Previously he jocked at CKAR Huntsville and CHEX Peterborough (as Gary Brooks). CFCO was at 630 on the AM band in 1976 - it moved to 92.9 on the FM dial in 2008. CFCO also switched from oldies to country that year with Brooks signing on the new format with Play Something Country by Brooks & Dunn.
Brooks retired from radio in 2015, ending a 44-year career on the air.
Enjoy George Brooks at CFCO here.

(The Frederick R. Vobbe Collection)
---
Talent: MIKE DEVINE
Station: ENERGY 108 (CING-FM) Burlington, Ont.
Date: 1990s
Time: 1:02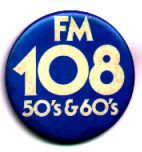 (Logos courtesy Mark Panopoulos)
Mike Devine cleverly combines the old and the new of CING-FM in this aircheck here.

(The Mark Panopoulos Collection)
---