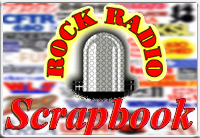 Airchecks: 1999
Talent: JAY BROWN
Station: WJJL Niagara Falls, New York
Date: April 27, 1999
Time: 4:46

He was known as J.B. and later Jay Brown (and even that wasn't his real name). But regardless of the moniker, oldies buffs in southern Ontario and western New York are lucky to have been entertained by such a true friend and fan of radio and oldies.
J.B.'s on-air career began near the beginning of Burlington, Ontario's, FM 108 Gold and Great in 1979, where working usually weekend all-night shifts he gained a strong following. His bright, friendly on-air style always left you wanting more.
J.B. left FM 108 in the mid-1980s as the station began a slow move away from the oldies format, but he wasn't through with radio. J.B. landed on Saturday mornings on CJRN Niagara Falls, Ontario, in 1988 and by 1998 had crossed the river to Niagara Falls, New York, to WJJL. After the WJJL studios burned down in December, 1999, he went from being "on the air" to "in the air" - J.B. now has his private pilot's licence. As of 2008, he was involved in stock trading and training.

The man who trained many new FM 108 jocks - including the curator of this site - is to be thanked for his contributions to this page. Thanks, J.B.
Enjoy J.B. from 1999 on WJJL here.




(Scrapbook archives)
---
Talent: BRIAN MASTER
Station: CHFI Toronto
Date: September 15, 1999
Time: 11:51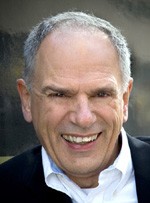 From Dion and the Belmonts to Celine Dion, Brian Master has played it all in a career spanning all or parts of six different decades.
Born in Brentwood, England and raised in St. Catharines, Ontario, Master began his radio career in January, 1969. His first station was CFCO Chatham, Ontario, where he was production manager and also did swing shifts. In May of 1969, he moved to CHOW Welland, Ontario, where he did midday op and swing shifts, and later evenings. He was Brian H. Master then - the H. was added to avoid confusion with another CHOW announcer, Don McMaster.
On his evening show at CHOW, Master played Top 40 from 6:30 p.m. to midnight weeknights. Then from midnight to 1 a.m. - a segment he called Symmetry - Master spun progressive rock (he started every Friday Symmetry show with In-A-Gadda-Da-Vida by Iron Butterfly). Also on CHOW, Master played J' T'Aime...Mon Non Plus by Jane Birkin and Serge Gainsbourg a lot, much to the consternation of local Roman Catholic Archdiocese, so he made it number-one three weeks in a row!
Master's evening numbers at CHOW were so high (a 32 share!) that CHSC's Bob Redmond hired him away to his St. Catharines station in June, 1971. Master initially did the all-night show (called Town and Country) at CHSC and later moved into evenings.
In July, 1972, he got his biggest break yet, when CHUM-FM PD Bob Laine hired at the Toronto progressive rock station. It was there he permanently dropped the H. from his air name. At CHUM-FM, he was assistant to Benji Karsh, the music director, and Laine, who was followed in the PD position by Duff Roman. In June, 1978, Master moved to Q-107 Toronto as music director and swing announcer.
Master returned to CHUM-FM in June, 1980, initially in mornings and later in middays. He left CHUM-FM for a second time in May, 1983 for easy-listening CHFI Toronto. Master would spend the next 19 years at CHFI, first in weekends and beginning in 1987, afternoon drive. He also spun the oldies as part of CHFI's popular Saturday Night Oldies program.
Master left CHFI in January, 2002. He went into real estate in 2005 but has since returned to radio as the Jewel Network Program Director and afternoon drive host at 88.5 The Jewel in Newmarket, Ontario.
*On a personal note, I'll never forget the time Brian Master came to Ryerson University in the mid-'70s to listen to the airchecks of the announcers on the campus radio station, CRFM. One of the airchecks he listened to was mine, and it gave it a nice review and good words of encouragement. It thought it was great that a broadcast professional would take time out of his busy schedule to visit us at Ryerson, and critique our airchecks in such a positive way. Thanks, Brian.
Enjoy Brian Master on CHFI in 1999 here.

(Scrapbook archives)
---
Subject: ENERGY 108 MONTAGE
Station: CING-FM Burlington, Ont.
Date: 1990s
Time: 3:48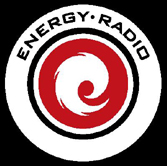 (Logo courtesy Mark Panopoulos)

IN MEMORY OF CON CHUNG
CING-FM announcer, producer and archivist Mark Panopoulos remembers Con here

They say when one door closes another opens. That was the case with FM 108 and its successor, Energy 108.
After FM 108's oldies era ended in the early '90s, CING-FM switched to a format that prominently featured the top dance tunes of the day. The origins of this new format can be traced to September, 1989, when CING-FM began scheduling dance music from 7 p.m. to 6 a.m. as Rhythm Radio. Wayne Williams was the original evening host and Gary Thomas handled the all-night show.
The success of Rhythm Radio led to CING-FM adopting a full-time dance music format, called Dance 108, in September, 1991. Later it became known as Energy 108 and even later, Energy Radio.
Among those who spent time behind the Energy mike were Scot Turner, Chris Sheppard, Nicholas Picholas, Richard Correll, Bob Callahan, Billy Howard, Tony Monaco, Jay McPhail, Mike Devine and Don Berns. Other Energy voices included Pamela Blair, Kathy Wall, Tom Allen, Anwar Knight, Mary Ellen Benninger, Sam Cook, Don Steele (not The Real Don Steele), Rob Leclerc, Carter Brown, Rob Wallace, Kenny B., Larry Silver and the morning team of Stu and Colleen. And that's just to name a few; sorry if we left anyone out.
Energy Radio had a good run, but it came to an end at 6 p.m. August 9, 2002, when CING-FM switched to a country format. Here's a list of the songs in the last two hours.
Wayne Williams and Mike Devine are heard in this Energy 108 montage here.

(The Mark Panopoulos Collection)
---