Rock Radio Scrapbook

AIRCHECK OF THE WEEK
For week of April 2, 2006
Weekly issue #370
Talent: MICHEL GIRARD
Station: CJLR Québec City
Date: 1969
Time: 4:55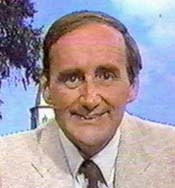 (Description by Michel Gignac)
Cliquez ici pour la description en francais
CJLR came on the air on October 1959 - its call letters stood for Jacques La Roche the original owner of the station. Through the 1940's and 1950's, CHRC and CKCV clashed to get the best ratings and both went on top in turn. By 1959 a new player started broadcasting on 1060 kHz CJLR. Unlike its two competitors, CJLR did not take song requests from the listeners. While the same songs were played over and over by its competitors, CJLR was distinguishable from them by programming the songs played throughout the day. Many pop songs were introduced to the Quebec City market via CJLR, songs that could not be heard anywhere else on the Quebec radio dial.
CJLR did pretty well as an underdog as high as second in the ratings in the early 1960's but in the long run it lacked colourful DJs at a time where radio was more and more centered on high-profile personalities. Michel Girard may have been one of the best top 40 personalities form the late 1960's and early 1970's. He was the disc-jockey of Jeunorama and Dancing 1060 and he was the first radio personality to introduce oldies on a regular basis on Dancing 1060 before Radiomutuel Network launched The History of Rock and Roll in 1970.
More than a simple radio show Girard shared his wide knowledge of music with his listeners. The Beach Boys, The Four Seasons and Jan and Dean and many doo-wop groups were among his favorites.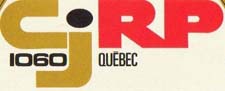 In the Summer of 1969, CJLR was bought by Radiomutuel radio network (CJMS, CJTR, CJRS, CJRC) and Michel Girard was part of the revitalized station. In the early 1970's he hosted the drive show on CJRP. He then moved on to Radio-Canada in Quebec City where he could be heard on radio and seen on local television before moving elsewhere in the province. Knowing Michel Girard, he will be touched to see that Rock Radio Scrapbook fans acknowledge him as an ex-top radio personality.
Hear Michel Girard on CJLR here.
(The Pierre Tremblay and Michel Gignac Collections)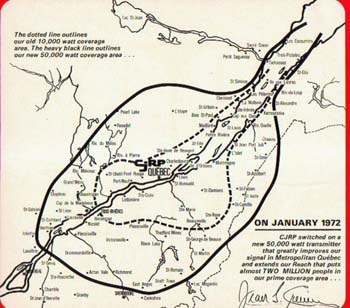 ---
Subject: CFOM composite
Station: CFOM Québec City
Date: 1967-71
Time: 1:49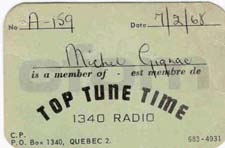 (Description by Michel Gignac)
Prior to becoming a full-time top 40 station CFOM carried a few popular
music shows especially on weekend. Top Tune Time and The Million
Dollar Weekend were its most listened to programs in the late 60's and
early 70's.

As explained elsewhere on Rock Radio Scrapbook, CFOM stopped carrying the CBC
programs for which it was licensed in the Québec City market turned its
variety format to a top 40 format and later lost its license.

On this short composite aircheck from the 1967-1971 era you will hear
the following disc jockeys: John Mariasini, Jay Silver, Ron Habel and
Bill Kaye.
Hear the CFOM composite here.
(The Pierre Tremblay and Michel Gignac Collections)
Special thanks to Marc Denis for his fine audio editing on this aircheck!
---