Rock Radio Scrapbook

AIRCHECK OF THE WEEK
For week of July 17, 2005
Weekly issue #334
Talent: CHRISTIAN THIBAULT
Station: CHRC Quebec City
Date: June 10, 1978 and July, 1979
Time: 9:11/5:33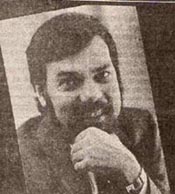 (Description by Michel Gignac)
Cliquez ici pour la description en français
"My heart belongs to only you" Christian Thibault pays a tribute to Bobby Vinton, gets carried away and sings…
The nephew of Gérard Thibault, owner of Chez Gérard cabaret and other night clubs from the Quebec City area, young Christian's keen interest for music dates back to his early days. He was part of a band but radio became his favourite way of expression right from the beginning. He first got in touch with radio at high school before moving to local discos to act as a disc jockey. In 1972 he was instrumental in bringing CKRL-FM to Quebec City, the first French-speaking community radio station in North America. He made plans to have his own program on the station but his project was rejected. His dream came true in 1974 when he sat in for a regular DJ at CJRP-1060.

In 1978, Christian Thibault was the first to introduce a radio show entirely devoted to oldies on the weekend on CHRC-800, then the most listened to radio station in Quebec City. The show was titled the "Million Dollar Oldies Man" and remained on the air for many years. CHRC was a conservative variety radio station with strong emphasis on news and public affairs. The station had rock music programs in the evening and on week-ends.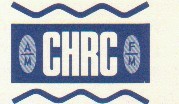 Thibault's aim was to unearth forgotten oldie hits so he did not only want to restrict himself to play the greatest hits of the past. He was an easy-going type of DJ, very communicative and a true music lover. Besides CHRC, he was on the air at CHOI-FM (ex-CHRC-FM).
Thibault left CHRC to get back at CJRP for a short stay and came back to CHRC in the 1980's. Thibault and his friend André Savard own an impressive collection of 45 rpms and many of those records were used on his oldie programs. Thibault is also the co-founder along with his brother of a revolutionary concept called "Tonight we dance French Style" aimed at promoting the use of French rock music in discos.

Thibault was also a reporter at defunct station CKCV and has always been deeply interested in the coverage of urban fires as a journalist. Starting as a pastime, his interest changed to a passion and lead him to create a website dedicated to the coverage of fires in the Quebec area (spiq.ca). He was a valuable contributor as a music and cinema expert at the TQS television network and on the André Arthur show (the king of radio ratings in Quebec for some 35 years). Concurrently to his radio career, Thibault was a teacher and a civil servant.
We have two airchecks of Christian Thibault on CHRC.
To hear Thibault from June 10, 1978, click here.
To hear Thibault from July, 1979, click here.
_____________________________________

To view a CHRC chart from 1964, click here.
To view a CHRC chart from 1979, click here.
_____________________________________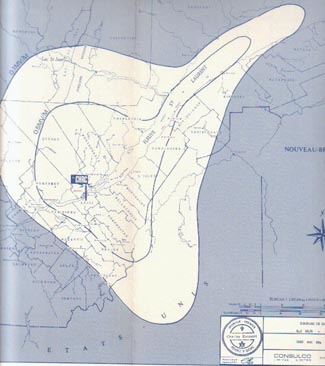 (For larger view, click here.)
(The Pierre Tremblay and Michel Gignac Collections)
---
RETURN TO ROCK RADIO SCRAPBOOK