Rock Radio Scrapbook

AIRCHECK OF THE WEEK
For weeks of March 13-20, 2005
Weekly issue #317

Subject: TOMMY VANCE
Station: KHJ Los Angeles
Date: November, 1965
Time: 6:03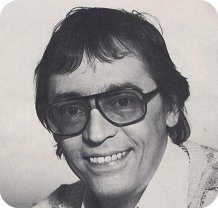 Right in the midst of the musical British invasion, Los Angeles Top 40 radio listeners had their own radio British Invasion with the arrival of Oxford, England-born Tommy Vance.
The legendary British jock was at KHJ for a while in the mid-'60s before returning to the U.K. for a long British career with stops at Radio Caroline, Radio Luxembourg, Radio London, BBC Radio 1 and Capitol Radio. He was a regular presenter of Top of the Pops at Radio 1 and a highly sought-after voice-over artist.
It was at KHJ that Vance got his name. It seems Tommy Vance was the only deejay jingle available on KHJ's jingle package at the time so that became his name! (His real name is Richard Hope-Weston).
Later in his career, Vance presented the Friday Night Rock Show on British digital television channel VH1 and had his own show on digital radio station Virgin Classic Rock.
He is credited with interviewing more than 10,000 guests, including Prince Charles and the Rolling Stones.
Vance died March 6, 2005 in Dartford, England at the age of 63.
Hear Tommy Vance on KHJ here.
(The Jim Southern Collection)
---
Subject: TERRY ROBERT FLEMING
Station: CJCD Yellowknife
Date: January 17, 1980
Time: 23:08
Flashback with us to January 17, 1980.
The Soviet Union had just invaded Afghanistan, and talk of a U.S. led-boycott of the 1980 Moscow Games was in the air (some 60 countries stayed home) ... Canada was in the middle of a federal election campaign, with Conservative Prime Minister Joe Clark hoping to fend off Liberal leader Pierre Trudeau and the NDP's Ed Broadbent (he didn't - Trudeau won) ... Paul McCartney had just been arrested in Japan for marijuana possession (he spent 10 days in prison for that) ... The Winnipeg Jets were in their first NHL season (they had lost the night before to the New York Rangers).
A lot has changed since then, but some things never change. It is cold in the Northwest Territories in the winter, and that winter was no different (high of minus 28 forecast, current temperature minus 30).
Terry Robert Fleming was the deejay on CJCD on that chilly day. Enjoy him here.
(The Russ Horton Collection)
---
Subject: TED "THE BEAR" RICHARDS
Station: CKLW Windsor, Ont.
Date: June 29, 1973
Time: 10:36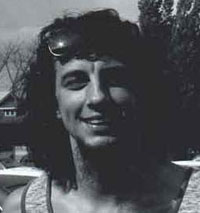 Photo courtesy Charlie O'Brien
Hound Dog Lorenz ... Wolfman Jack ... Charlie Tuna ... Top 40 radio was full of great nicknames in its glory days. And many of those nom de plumes had to do with animals, fish and fowl.
There was Ralph "Birdman" Lockwood, Hoss Allen, Joe "The Rockin' Bird" Niagara, Johnny Rabbit (and Jimmy Rabbit and Wonder Rabbit), Alison "The Nightbird" Steele, Russ "The Moose" Syracuse, Jim "The Vanilla Gorilla" Wood, Coyote McCloud (and Rufus Coyote), Bob Robin, Tiger Bob Raleigh and Terry "The Bear" Steele. To name a few.
There was another "Bear" - Ted "The Bear" Richards. Enjoy him on CKLW here.
(The Tom Howard Collection)
---
RETURN TO ROCK RADIO SCRAPBOOK