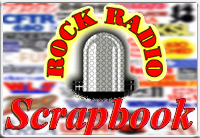 AIRCHECK OF THE WEEK
Edition #1034
Week of April 7, 2019


Talent: DAVE INNESS
Station: CHNS Halifax
Date: April 1, 1974
Time: 55:04 (unscoped)
13:09 (scoped)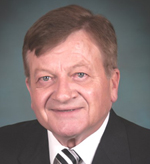 "The Music Sounds Best on CHNS"
Nova Scotia's oldest radio station, CHNS was one of two leading Top 40 stations in Halifax during the '60s and '70s (the other was CJCH). Many well-known broadcasters worked at CHNS, including Knowlton Nash, Mike Duffy, Stan Carew and Ian Hanomansing. CHNS became an oldies outlet in 1992, and then ended 80 years of operation on the AM band when it moved to FM in 2006. The station is now known as CHNS-FM at 88.9 kHz as "The Wave."
Dave Inness jocked at CHNS then moved to CKCL Truro, Nova Scotia, before retiring from radio to become a funeral director. He passed away in 2017 at the age of 65.
Enjoy Dave Inness on CHNS (UNSCOPED) here.

Enjoy Dave Inness on CHNS (SCOPED) here.




(The Scott Snailham Collection)



Rock Radio Scrapbook pays
music licensing fees to the
Society of Composers, Authors and Music Publishers of Canada (License 22-F)


The Aircheck of the Week PREVIEW!



We're previewing the Aircheck of the Week on Facebook. Every Friday, we post the audio link to the Aircheck of the Week on Facebook with the full feature to follow on Sunday as usual.
---
RETURN TO ROCK RADIO SCRAPBOOK