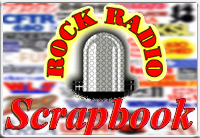 AIRCHECK OF THE WEEK
Edition #1000 - Week of August 5, 2018
Subject: CHUM # SONGS MONTAGE (1957-86)
Station: CHUM Toronto
Date: 1957-86
Time: 1:05:16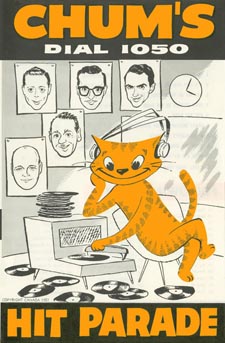 (Front cover of the first CHUM Chart, May 27, 1957)

From Elvis to Madonna.
Six-hundred-and-ninety-four songs made it to #1 on CHUM, from the first - Elvis's "All Shook Up" in 1957 - to the last - Madonna's "Live To Tell" in 1986.
This montage showcases all of them, in order, including both sides of double-sided hits that reached #`1, plus lots of classic CHUM jingles.
Some long-forgotten tunes are included. There's Andy Stewart's "Donald Where's Your Troosers", the Everly Brothers' "Bowling Green", plus "Amazing Grace" by the Royal Scots Dragoon Guards. Yes, they all made it to #1 on CHUM.
What better way to celebrate Aircheck of the Week #1000, a series that started in January 1999 with Keith Hampshire on CKFH from January 1970.
Enjoy
t
he CHUM #1 Songs Montage
here.


(Logo from the last CHUM Chart (unpublished), June 14, 1986)

(Produced by Dale Patterson/CHUM jingles from Doug Thompson in the CHUM Archives)



Rock Radio Scrapbook pays
music licensing fees to the
Society of Composers, Authors and Music Publishers of Canada (License 22-F)


The Aircheck of the Week PREVIEW!



We're previewing the Aircheck of the Week on Facebook. Every Friday, we post the audio link to the Aircheck of the Week on Facebook with the full feature to follow on Sunday as usual.
---
RETURN TO ROCK RADIO SCRAPBOOK