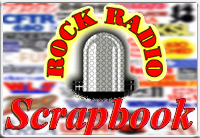 AIRCHECK OF THE WEEK
Edition #1070
Week of December 15, 2019


Talent: DALE PATTERSON "Daleo on the Radio"
Station: NORTHUMBERLAND 89.7 West Cobourg, Ontario
Date: November 19, 2019
Time: 56:47 (unscoped)
9:10 (scoped)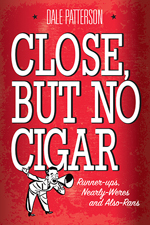 As soon as he heard about Northumberland 89.7's "Be a DJ" promo, Dale Patterson knew he had to give it a go.
Patterson, curator of this web site, was one of six people to have the highest bid and get to do an hour live on the West Cobourg, Ontario, station. His show, Forgotten .45s, brought back many tunes that are rarely, if ever, played on oldies/classic hits radio today and gave Patterson a chance to go behind a live mic solo for the first time since 1994. "It was a great idea," Patterson said of the "Be a DJ" promotion. "I'd do it again in a second."
Patterson also took the opportunity to give away a copy of his book, "Close, But No Cigar: Runner-ups, Nearly-Weres and Also-Rans" from Red Deer Press. The book focuses on the second-place finishers in history and includes politics, science, entertainment, sports, space and much more.
Enjoy Dale Patterson "Daleo on the Radio" (UNSCOPED) here.

Enjoy Dale Patterson "Daleo on the Radio" (SCOPED) here.

(Scrapbook archives)



Rock Radio Scrapbook pays
music licensing fees to the
Society of Composers, Authors and Music Publishers of Canada (License 22-F)


The Aircheck of the Week PREVIEW!



We're previewing the Aircheck of the Week on Facebook. Every Friday, we post the audio link to the Aircheck of the Week on Facebook with the full feature to follow on Sunday as usual.
---
RETURN TO ROCK RADIO SCRAPBOOK