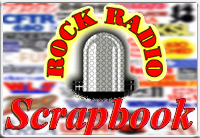 AIRCHECK OF THE WEEK
Edition #966 - Week of December 3, 2017

Talent: CHUCK CHANDLER
Station: CKDA Victoria
Date: August 31, 1992
Time: 8:51 (scoped)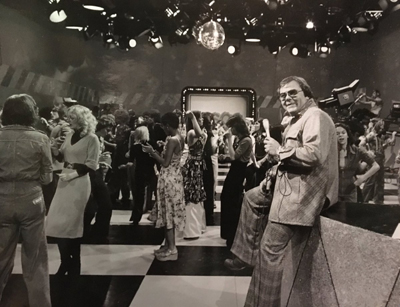 He was one of Canada's most colourful and well-travelled jocks.
Chuck Chandler jocked all over Canada - from Halifax in the east to Victoria in the west - and many points in between. Perhaps the biggest coup of his four-decade career came in 1969 when he and fellow CFOX deejay Roger Scott broadcast live from the John Lennon/Yoko Ono bed-in at Montreal's Queen Elizabeth Hotel (that's him slapping a table-top on "Give Peace a Chance").
The man born Charles Paul Rodney Nahumko got his media start in 1964 as a cameraman at CJDC-TV in Dawson Creek, B.C. Before long the native of Northhampton, England, switched over to the radio side at CJDC-AM. After that, he jocked at a dizzying array of stations, including CJCH Halifax, CJCA Edmonton and CFOX in the '60s, to CFRW Winnipeg (as PD-DJ), CKGM Montreal and CHED (with Homemakers Hitline) and CFRN Edmonton in the '70s. The '80s saw him back at CFRN with other Edmonton gigs at CKXM-FM, CKNG-FM and CITV (with Four O'Clock Rock). He ended the '80s and began the '90s at CKST Langley, B.C., then moved to CKDA Victoria where you can hear him below. Chandler transitioned into the new millennium at CFRN, before moving to CHQT Edmonton then finally closing out his radio career at one final Edmonton stop, CKRA-FM in 2008.
Chandler moved to Spain, returning to Victoria when an identity theft wiped out his life savings. He died November 28, 2017 of lung cancer at the age of 73.
Enjoy Chuck Chandler at CKDA here.

Enjoy Chuck Chandler at CKDA here.

(Courtesy Ted Wendland/radiowest.ca)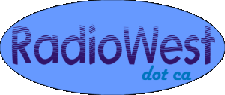 Be sure to visit radiowest.ca, a superb radio site hosted by Ted Wendland. Airchecks, jingles, photos, logos, history and forums - radiowest.ca has it all. Rock Radio Scrapbook thanks Ted for sharing this aircheck.




Rock Radio Scrapbook pays
music licensing fees to the
Society of Composers, Authors and Music Publishers of Canada (License 22-F)


The Aircheck of the Week PREVIEW!



We're previewing the Aircheck of the Week on Facebook. Every Friday, we post the audio link to the Aircheck of the Week on Facebook with the full feature to follow on Sunday as usual.
---
RETURN TO ROCK RADIO SCRAPBOOK