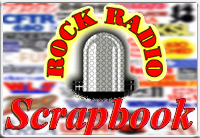 AIRCHECK OF THE WEEK

For week of February 12, 2017
Edition #924

Now in both Real Audio and MP3!

Talent:

ALISON STEELE
Station:

WNEW-FM New York
Date:

February 11, 1969
Time:

54:13 (unscoped)
19:23 (scoped)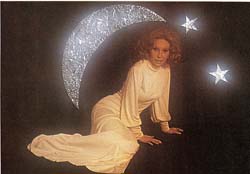 "I think the night has a mysterious quality. I never get lonely." - Alison Steele
She possessed one of radio's sultriest voices, and combined that with a masterful programmers touch. At a time when female announcers on rock radio were almost unheard of, Alison Steele not only earned a shift on one of America's top progressive rock stations, she became a star, and became known as the First Lady of Rock 'N' Roll. When she passed away September 27, 1995 of cancer at age 58, radio lost one of its freest spirits and most creative talents.
Alison Steele was born Ceil Loman in Brooklyn on January 26, 1937. She got her start in radio in 1966, when, as a 19-year-old, she was chosen as one of four 800 applicants to be a presenter on WNEW-FM. At the time, the station featured middle-of-the-road tracks. When WNEW-FM switched to a progressive rock format in late 1967, Steele was the only announcer kept on.

An admitted night person, Steele took over the all-night show at 'NEW (moving to late nights in the early '70s) and soon acquired a large and loyal following. Calling herself "The Nightbird," she chose all the music herself, from the opening reciting poetry over Andean flute music, to saying her goodbyes over the Beatles' instrumental Flying. In between, she played many of the top album cuts of the day - and many lesser-known ones - while seamlessly tying together songs, themes and sets together with a minimum of talk and hype.
Steele left WNEW-FM August 30, 1979 but not before becoming the first female to be named Billboard FM Personality of the Year (in 1976), and also serving as the station's music director. She had a show on WNEW-AM from July 1980 to around March of 1981 and again from October 1984 to December 1986. From 1989 until her death in 1995 Steele returned to the all-night New York airwaves at WXRK-FM. She was also at WPIX New York in weekends in 1987 and 1988. Steele also did radio and television voice-over work and late in life ran a cat boutique with her sister.
Enjoy Alison Steele in this fascinating 1969 aircheck (UNSCOPED) here.

Enjoy Alison Steele in this fascinating 1969 aircheck (UNSCOPED) here.

Enjoy Alison Steele in this fascinating 1969 aircheck (SCOPED) here.

Enjoy Alison Steele in this fascinating 1969 aircheck (SCOPED) here.




(The Don Shuttleworth Collection)

More from The Best of Don Shuttleworth here!




Rock Radio Scrapbook pays
music licensing fees to the
Society of Composers, Authors and Music Publishers of Canada (License 22-F)


The Aircheck of the Week PREVIEW!



We're previewing the Aircheck of the Week on Facebook. Every Friday, we post the audio link to the Aircheck of the Week on Facebook with the full feature to follow on Sunday as usual.

Download your free RealPlayer
to hear the Aircheck of the Week via your PC or mobile device

Click here for technical help

---