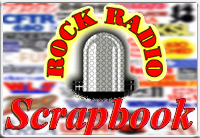 AIRCHECK OF THE WEEK
- Edition #974 - January 28, 2018 -

Talent: ED COOK
Station: WVON Cicero, Ill.
Date: January 29, 1966
Time: 11:03 (scoped)

They called him the "Nassau Daddy", and for 30 years Ed Cook entertained on the radio.
Cook, a long-time resident of Chicago's South Side, got his radio start in Nashville but is probably best remembered for his years as one of the "Good Guys" at WVON, the Voice of the Negro. At WVON, the hyper-kenetic Cook was part of a legendary lineup that included Herb Kent "the Cool Gent", Bill "Butterball" Crane, Joe Cobb and Pervis Spann "the Blues Man." Leonard and Phil Chess, co-owners of Chess Records, bought WHFC in Cicero, Illinois, changed the call letters to WVON and made it one of the leading soul stations in the U.S. Motown records founder Berry Gordy arranged for his company's records to be sent to WVON first, giving the little 1,000-watter (250 watts at night) a big jump on the other stations.
Leonard Chess's family sold the station after his death in 1969. It marked the beginning of the end for the Good Guys and all the jocks eventually left. Cook went into newscasting after his DJing years ended then became a free-lance writer for magazines. The army veteran died in 1993 at the age of 67.
Enjoy Ed "The Nassau Daddy" Cook on WVON (scoped) here.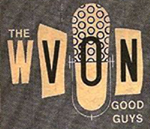 (The Don Shuttleworth Collection)




Rock Radio Scrapbook pays
music licensing fees to the
Society of Composers, Authors and Music Publishers of Canada (License 22-F)


The Aircheck of the Week PREVIEW!



We're previewing the Aircheck of the Week on Facebook. Every Friday, we post the audio link to the Aircheck of the Week on Facebook with the full feature to follow on Sunday as usual.