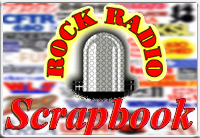 AIRCHECK OF THE WEEK
- Edition #944 - July 2, 2017 -

Talent: BURT THOMBS with GENE STEVENS
Source: goldandgreatrevival.com
Date: January 20, 2004
Time: 1:59:03 (unscoped)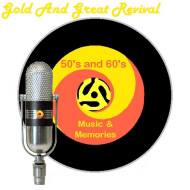 Description by Rob Muir
What was the first rock 'n' roll song?
Then AM 740 program director Gene Stevens attempts to answer that question in this January 20, 2004 edition of the goldandgreatrevival.com, a web site in tribute to Canada's first FM oldies station FM 108 in Burlington, Ont.
Rob Muir was the producer for the goldandgreatrevival.com. He talks about the goldandgreatrevival.com, and Gene Stevens' appearance on the show with host Burt Thombs where he looked for the root - not the roots but the true root - of rock 'n' roll:

Gene Stevens

"I was not a part of the original Golden Great Revival on FM108, but my sister was passionate about the station and it's music. In 2003 I joined forces with 108 mainstays Burt Thombs and Rockin' Robin where I was allowed to be a part of a tribute station, tipping their hats to the folks that made history in the 1980s. I met some of the most intriguing legends of Canadian radio in Burt's Grimsby studio. I heard stories about the top 40 radio years, and made friends that continue to be a part of my life today. Gene Stevens, then the "boss man" at AM 740 was invited to bring along his favourite tunes and stories from the early days of rock and roll. What unfolded over 90 minutes that night was an awakening of sorts for me. I, like most of my generation, believed Rock Around The Clock was the tune that started it all. Maybe even stretch it back a bit to Rocket 88, but surely that was the birth of the greatest music of the century, right? Gene set me straight, and by the end of the show, had changed my mind a dozen times."
Enjoy Burt Thombs with Gene Stevens on The Gold and Great Revival here.

Enjoy Burt Thombs and Gene Stevens on The Gold and Great Revival here.




(The Rob Muir Collection)




Rock Radio Scrapbook pays
music licensing fees to the
Society of Composers, Authors and Music Publishers of Canada (License 22-F)


The Aircheck of the Week PREVIEW!



We're previewing the Aircheck of the Week on Facebook. Every Friday, we post the audio link to the Aircheck of the Week on Facebook with the full feature to follow on Sunday as usual.
---
RETURN TO ROCK RADIO SCRAPBOOK