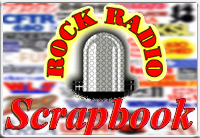 AIRCHECK OF THE WEEK

For week of March 26, 2017
Edition #930

Now in both Real Audio and MP3!


Talent: JIM SCOTT
Station: WYSL-FM Buffalo, N.Y.
Date: April 1, 1976
Time: 27:24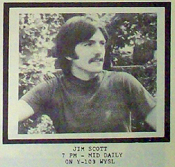 (Description by Dan Haber)
It's April 1 in the mid-'70s and Jim Scott is having a great time on WYSL-FM.
This is a magnificent aircheck, made better by the date, April Fool's Day. Many stations do an occasional prank, but WYSL-FM went all out on this one, airing phony commercials and ridiculous "picked to clicks" all day. But for radio nerds, the best part is that out of every stop set, they get back into the music with a shotgun jingle from a station in another part of the country. I've never heard anything quite like it and it's everything Top 40 radio isn't anymore. What station now would play Queen's Bohemian Rhapsody and follow it with a Neil Sedaka oldie from the early '60s. This is a very entertaining few hours boiled down to just under 30 minutes.
Enjoy Jim Scott on WYSL-FM here.

Enjoy Jim Scott on WYSL-FM here.

(The Dan Haber Collection)

More 1976 airchecks here!




Rock Radio Scrapbook pays
music licensing fees to the
Society of Composers, Authors and Music Publishers of Canada (License 22-F)


The Aircheck of the Week PREVIEW!



We're previewing the Aircheck of the Week on Facebook. Every Friday, we post the audio link to the Aircheck of the Week on Facebook with the full feature to follow on Sunday as usual.

Download your free RealPlayer
to hear the Aircheck of the Week via your PC or mobile device

Click here for technical help

---