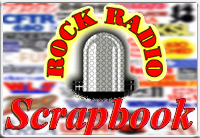 AIRCHECK OF THE WEEK
Edition #1063
Week of October 27, 2019


Subject: WAR OF THE WORLDS
Station: WKBW Buffalo, N.Y.
Date: October 31, 1971
Time: 1:13:26 (unscoped)
1:01:17 (scoped)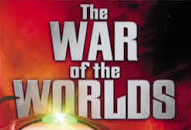 It was theatre of the mind, on one of radio biggest theatres.
On Halloween Night 1971, Buffalo's 50,000-watt blowtorch WKBW did an updated version of Orson Welles' War of the Worlds, about a Martian invasion of Earth. The brainchild of WKBW program director Jeff Kaye, the show faithfully followed the script of the Welles' original, but added local references and used reporting technology that did not exist in 1938, when the original aired on CBS' Mercury Theatre of the Air. The 1971 version - which reprised an WKBW version three years earlier - was presented as if it were part of the station's Top 40 format, complete with the tunes. If you weren't paying attention to WKBW's numerous disclaimers, you would have thought it was real.
The cast included DJ Jack Armstrong, studio anchors Joe Downey, Henry Brach and Kaye (who reads the disclaimer at the beginning), and reporters Jim Fagan and Don Lancer from WKBW-AM, and John Irving and Irv Weinstein from WKBW-TV.
The show started at 11 p.m. It was carried three other times on WKBW with different disc jockeys (Sandy Beach in 1968, Shane in 1973 and Jim Quinn in 1975).
Enjoy WKBW's 1971 dramatization of H.G. Welles' "War of The Worlds" (UNSCOPED) here .

Enjoy WKBW's 1971 dramatization of H.G. Welles' "War of The Worlds" (SCOPED) here.

(Scrapbook archives)




Rock Radio Scrapbook pays
music licensing fees to the
Society of Composers, Authors and Music Publishers of Canada (License 22-F)


The Aircheck of the Week PREVIEW!



We're previewing the Aircheck of the Week on Facebook. Every Friday, we post the audio link to the Aircheck of the Week on Facebook with the full feature to follow on Sunday as usual.
---
RETURN TO ROCK RADIO SCRAPBOOK