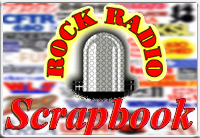 AIRCHECK OF THE WEEK
Edition #1055
Week of September 1, 2019

Talent: LUCKY PIERRE
Station: WBNY Buffalo, N.Y.
Date: July 9, 1961
Time: 10:57 (unscoped)
6:48 (scoped)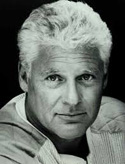 Lucky Pierre's first love was acting but he made a career out of radio.
Born Pierre Gonneau in Chatellerault, France, Lucky came to the U.S. at the age of 17 to attend Ithaca College of Theatre Arts. But it wasn't long before this natural entertainer found himself not on the stage but in radio, in Buffalo at WWOL, WHLD, WEBR and finally WBNY. He was syndicated out of WOR New York for two years beginning in 1955, then moved to Los Angeles to do a children's show on KHJ-TV. After a five-year gig at WFEC Harrisburg, Pennsylvania, from 1963 to 1968, Lucky Pierre returned to Los Angeles at KGFJ, Hunter Hancock's old stomping grounds. Six years later, Pierre found himself at KUTE where under his tutelage, first as MD then PD, the station thrived as the only disco station in the market. He left radio in 1984 to work in television and host dances. Pierre returned to radio in the mid-'90s to host a show on KACD "Groove Radio 103.1."
Lucky Pierre died August 13, 2019. He was 85.

Hear Lucky Pierre on WBNY (UNSCOPED) here.

Hear Lucky Pierre on WBNY (SCOPED) here.

More on Lucky Pierre and other pioneers of Buffalo Top 40 radio below...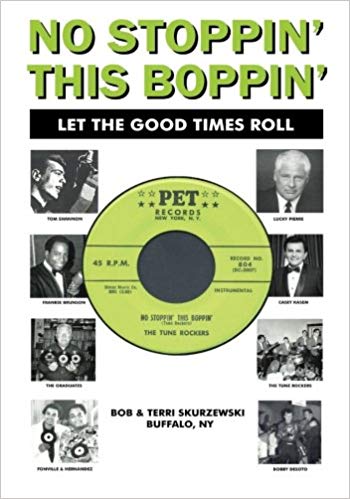 (The Robert F. Skurzerski Collection)




Rock Radio Scrapbook pays
music licensing fees to the
Society of Composers, Authors and Music Publishers of Canada (License 22-F)


The Aircheck of the Week PREVIEW!



We're previewing the Aircheck of the Week on Facebook. Every Friday, we post the audio link to the Aircheck of the Week on Facebook with the full feature to follow on Sunday as usual.
---
RETURN TO ROCK RADIO SCRAPBOOK