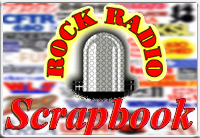 Rock Radio Heaven (E-F)

DONALD E. EARLY
Died: November 21, 1997, Las Vegas
Stations: KZAP-FM, KROY, KLAP, KSAC Sacramento, California
Notes: Both owned and programmed stations. Died of a heart attack, aged 60. After Don Steele's death in August, 1997 he commented: "we know that eventually all the giants will fall."
---
CHRIS EDWARDS
Died: January 31, 2014
Also known as: "Big Fat" Chris E. Edwards
Stations: WFUN Miami, KYA, KIOI, KKSF, KSFO/KYA-FM, KTRB (sales and marketing) San Francisco
Notes: Hosted "The Chris Edwards Solid Gold Time Machine" on K-101 (KIOI). Raised in New York.
---
GEOFF EDWARDS
Born: February 15, 1931, Westfield, New Jersey
Died: March 5, 2014, Santa Monica, California
Stations: WOKO Albany, New York, KFMB San Diego, KHJ, KMPC, KFI, KSUR, KHJ-TV Los Angeles, Cypress Radio Network
Notes: Hosted several TV game shows, including Hollywood's Talking, Jackpot!, The New Treasure Hunt, Chain Reaction, Shoot For the Stars, Starcade and The Big Spin. Also acted on I Dream of Jeannie, Petticoat Junction and That Girl. Won an Emmy for his co-hosting of Mid-Morning L.A. on KHJ-TV with Meredith MacRae. Also appeared in the movies The Comic (1969) and WUSA (1970). Witnessed the shooting of Lee Harvey Oswald by Jack Ruby in the basement of the Dallas police department on November 24, 1963. Died of complications from pneumonia.
---
NORM EDWARDS
Died: August, 1991
Stations: CKRD Red Deer, Alberta, CKXL, CJAY, CHQR Calgary
Notes: Had an amazing 30 share in mornings at CKXL in the mid-70s. Died of cancer.
---
MAL FARIS
Born: June 14, 1943, Balcarres, Saskatchewan
Died: October 5, 2010, Regina
Stations: CKGM Montreal, CKXL Calgary, CHIC Brampton, Ontario, CKFH Toronto, CKRC Winnipeg, CHOM Saskatoon, CHAB Moose Jaw, Saskatchwan, CKRM Regina
Notes: Faris also jocked at Regina Internet station KHIT, where he played the music he loved - oldies. Was voice person on STV Regina (now Global Regina) and also had a music career writing songs and singing in bars.
---
ALLEN FARRELL
Died: March 7, 2007, Parry Sound, Ontario
Stations: CFRN Edmonton, CHUM Toronto
Notes: After a short stop as a copywriter at CFRN, Farrell became Promotion Director at CHUM throughout the late '50s and '60s and played a big part in that station's success. After CHUM, he co-founded Creative Sight and Sound, a pioneer in the multimedia industry. His book "The CHUM Story" was published in 2001. Performed as a comedian, dancer and actor.
---
JERRY FARRELL
Born: June 19, 1930, Niagara Falls, New York
Died: September 15, 1977, Lewiston, New York
Also known as: Birth name was Jeremiah D. Farrell
Stations: WJJL Niagara Falls, New York, WKBW, WGR Buffalo, New York
Notes: Worked primarily weekends at 'KB and 'GR while working as public relations director for New York State's Power Authority Power Vista. Died of a heart attack.
---
JOHN FARRELL
Born: March 4, 1950, Buffalo, New York
Died: March 25, 2013, Kenmore, New York
Stations: WBFO-FM, WYSL-FM/WPHD-FM, WBUF-FM, WZIR-FM Buffalo, New York
Notes: Worked as an engineer at a station in Fort Lauderdale, Florida, for about six years beginning in 1982. Later worked for Empire State College as a technical support specialist and computer expert travelling to campuses in western New York and elsewhere in the state.
---
THE FAMOUS COACHMAN
Died: December 24, 2000, Detroit
Also known as: His real name was Aaron Benjamin Coachman
Stations: WDET, WGPR Detroit.
Stations: Did "Blues After Hours" from 1976 to 1997 at WDET Detroit. Won a Lifetime Achievement Award from the Detroit Blues Society. Owned record store "Coachman's Records".
---
FRANK X. FELLER
Born: March 26, 1926, Jersey City, New Jersey
Died: March 8, 2018
Stations: WVPO Straudsburg, Pennsylvania, WIBG, WYSP-FM, WDDM Philadelphia, also worked in radio in North Carolina and New Jersey
Notes: Jocked at the legendary "Wibbage" from 1963 to 1968. Retired from radio in 1990. Died at the age of 91.
---
STEVE FEINSTEIN
Born: August 23, 1956
Died: September 30, 1996
Stations: KLOS Los Angeles, WIOQ, WYSP Philadelphia, KKSF San Francisco
Notes: Was AOR editor at R&R Magazine between 1983 and 1987. Jumped to his death from the 30th floor of hotel.
---
KEVIN FENNESSY
Died: August 19, 2018, Camden, New Jersey
Stations: WJJZ-AM Mount Holly, WAAT, WTTM Trenton, New Jersey, WCAU-FM, WPEN, WFIL, WEGX Philadelphia, WCAO Baltimore, WAMS Wilmington, Delaware, WHAM Rochester, New York, WKBW Buffalo, New York, WRKA Louisville, Kentucky, WOAI San Antonio, WKBO, WSER (GM) Harrisburg, Pennsylvania, WMCA New York (production director), WWDJ Hackensack, New Jersey (production director), WQFM, WAAT (owner) Scranton, Pennsylvania, WFPG Atlantic City, New Jersey (sales), WRZN Gainesville-Ocala, Florida (GM), WYRE St. Augustine, Florida (account executive)
Note: PD at WFIL, WOAI, WHAM, WKBO and WKBW. Owned two stations through his company, Fennessy Broadcasting Stations Corporation. Died of a stroke at the age of 63.
---
BERT FERGUSON
Born: November 12, 1915
Died: December 25, 1997
Also known as: Birth name was Elbert Ferguson
Stations: WDIA Memphis
Notes: Called the "Branch Rickey" of radio, Ferguson helped break radio's colour barrier in the deep south with the hiring at WDIA of radio legend Nat D. Williams. Co-founded and owned WDIA, the first African-American targeted station.
---
JACK "J.P." FINNIGAN
Died: December 2, 2006
Also kwown as: J.P. Finnigan as well as Jack Finnigan on air
Stations: CFOR Orillia, Ontario, CKWW Kitchener, Ontario, CKEY Toronto, CJCA Edmonton, CKGM, CJAD Montreal. Also worked in Chatham, Ontario
Notes: One of the CKEY "Good Guys" in the early '60s. Later went to Montreal Top 40 giant CKGM. Hosted the afternoon show on easy-listening CJAD for some 20 years beginning in 1972. Later hosted a Sunday afternoon quiz show on the same station. Died at the age of 65 of complications related to diabetes and a heart condition. His only child Jennifer is a multiple Emmy award winning actress for her work on the TV show "The Bold and the Beautiful."
---
JOHN MACK FLANAGAN
Died: April 1, 2018
Stations: KSSY Roswell, New Mexico, KPET Lameda, Texas, KCAS Slayton, Texas, KLBK Lubbock, Texas, KHFH Sierra Vista, Arizona, Armed Forces Vietnam, Da Nang, South Vietnam, KHYT, KIKX, KTKT Tucson, Arizona, KRUX, KRIZ Phoenix, KWSS San Jose, KIOI, KFRC AM/FM, KCBS-FM/KRQR, KSFO/KYA, KBIG, KBGG, KYCY San Francisco, KJOY Stockton, California, KMGG Santa Rosa, California
Notes: The New Mexico-born jock served in Vietnam in 1968 and wrote a book on his experiences called "Tight and Bright: A Disc Jockey/Vietnam Memoir." Retired from radio in 2016 after a 51-year career.
---
JOHN FOLEY
Also known as: Melvin
Stations: WKKO Cocoa, Florida, WAYS Charlotte, North Carolina
Notes: As PD, introduced Drake format at WKKO in 1967.
---
PETE FORNATALE
Born: August 25, 1945, The Bronx
Died: April 26, 2012, New York
Stations: WFUV, WNEW-FM, WXRK New York
Notes: Started in radio in 1964 at Fordham University's WFUV. His show "Campus Caravan" was the first rock program on New York FM. Taught upon graduation from Fordham in 1967 then began professional radio career at WNEW-FM in 1969. Began his Sunday morning show "Mixed Bag" at WNEW in 1982. Left WNEW-FM in 1989, moved the show to WXRK, then returned to WNEW-FM in 1997. Came back to WFUV in 2001 and shifted "Mixed Bag" to Saturdays. Interviewed hundreds of artists including Paul Simon, Joni Mitchell, Leonard Cohen, Carly Simon, Elton John and James Taylor. Co-hosted the 1991 HBO telecast of Paul Simon Live in Central Park and served as expert guest commentator on PBS specials featuring The Beach Boys, Bob Dylan, John Fogerty, The Grateful Dead, Jimi Hendrix, Roy Orbison, Peter, Paul and Mary, Simon & Garfunkel, James Taylor and others. Wrote or co-wrote six books: Radio in the Television Age (a textbook), The Rock Music Source Book, All You Need Is Love: And 99 Other Life Lessons from Classic Rock Songs, The Story of Rock & Roll, Simon & Garfunkel's Bookends, and Back to the Garden: The Story of Woodstock. Died following a stroke at the age of 66.
---
YVON FORTIN

Born: January 5, 1949, Danville, Quebec

Died: January 28, 2018, Chicoutimi, Quebec, age 69, of multiple sclerosis.

Stations: CJRC Ottawa, CKCH Hull, CHLT Sherbrooke, CKAC Montréal, CJMT Chicoutimi.
Notes: One of the colourful on-air characters of the Quebec music radio scene of the 1960s and 1970s in the Ottawa-Hull region, Fortin later became a successful PD at CHLT Sherbrooke. This stint was followed by a lengthy tenure as executive director of the Telemedia Radio Network in Montréal and executive producer of the iconic Telemedia network radio comedy series, Le Festival de l'humour, broadcast from flagship Telemedia station CKAC. Plagued by multiple sclerosis in later years, he retreated closer to home and concluded his career at CJMT Chicoutimi. He was instrumental in the creation of the Saguenay offices of the Canadian MS Society. Yvon Fortin was 69.
---
ALAN FREDERICKS
Died: July 31, 2005
Stations: WGBB, WHOM, WADO, WCBS-FM New York
Notes: His popular "Night Train" show in the '50s and '60s highlighted the great rhythm and blues vocal groups of the doo-wop era. Later, he filled on for Don K. Reed on the "Doo Wop Shop" on WCBS-FM and was a regular on that station's radio reunions. A fan of classical music, jazz and musical theatre, Fredericks was also a well-known travel writer. Died at the age of 70.
---
ALAN FREED
Born: December 15, 1921, Windber, Pennsylvania
Died: January 20, 1965, Palm Springs, California
Nickname: Full name is Albert James Freed
Stations: WKST New Castle, Pennsylvania, WKBN Youngstown, Ohio, WAKR Akron, Ohio, WJW, WXEL-TV Cleveland, WINS, WABC New York, KDAY Santa Monica, California, KNOB Los Angeles, WQAM Miami
Notes: This charter member of the Rock 'N' Roll Hall of Fame started as a classical announcer before becoming one of rock 'n' roll's greatest ambassadors. Played his first rock 'n roll record at WJW July 11, 1951. His career went into decline with the payola scandal, but his place in history remained secure. All of those who have worked in or enjoyed rock 'n' roll radio should thank him. Died in Palm Springs, California, officially of uremia - some say of a broken heart. On March 21, 2002, his ashes were moved to the Rock and Roll Hall of Fame in Cleveland.
---
TOM FULTON
Died: December 9, 2002, Oakville, Ontario
Nickname: The Big Kahuna
Stations: CJCA Edmonton, CKFH, CJRT-FM, CING-FM, CJCL (returned to the former CKFH), CFRB, CHWO (AM 740) Toronto
Notes: Died of an apparent heart attack shortly after finishing his morning show at AM 740. He was 58. Native of British Columbia.
---