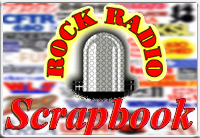 Rock Radio Heaven (E)


MARK ELLIOTT
Born: September 4, 1939, Cedar Rapids, Iowa

Died: April 3, 2021
Also known as: Sandy Shore (KIOA), Buddy Harrison (WKYC), Ed Mitchell (CKLW), birth name was John Harrison Frick, Jr.
Stations: KPIG, KCRG Cedar Rapids, Iowa, KIOA Des Moines, Iowa, WKYC Cleveland, CKLW Windsor, Ontario, KFRC San Francisco, KISS, KHJ Los Angeles
Notes: Filled in for Casey Kasem on "American Top 40", and also hosted his own countdown show from 1979 to 1982. Primary voice for Disney Productions from 1983 to 2008. Voice of CBS and FOX during the '80s and '90s.
---
DONALD E. EARLY
Died: November 21, 1997, Las Vegas
Stations: KZAP-FM, KROY, KLAP, KSAC Sacramento, California
Notes: Both owned and programmed stations. Died of a heart attack, aged 60. After Don Steele's death in August, 1997 he commented: "we know that eventually all the giants will fall."
---
CHRIS EDWARDS
Born: November 10, 1941, Mount Vernon, New York
Died: January 31, 2014
Also known as: "Big Fat" Chris E. Edwards, birth name was Edward C. Reinholtz
Stations: WFUN Miami, KYA, KIOI, KKSF, KSFO/KYA-FM, KTRB (sales and marketing) San Francisco
Notes: Hosted "The Chris Edwards Solid Gold Time Machine" on K-101 (KIOI). Raised in New York.
---
GEOFF EDWARDS
Born: February 15, 1931, Westfield, New Jersey
Died: March 5, 2014, Santa Monica, California
Stations: WOKO Albany, New York, KFMB San Diego, KHJ, KMPC, KFI, KSUR, KHJ-TV Los Angeles, Cypress Radio Network
Notes: Hosted several TV game shows, including Hollywood's Talking, Jackpot!, The New Treasure Hunt, Chain Reaction, Shoot For the Stars, Starcade and The Big Spin. Also acted on I Dream of Jeannie, Petticoat Junction and That Girl. Won an Emmy for his co-hosting of Mid-Morning L.A. on KHJ-TV with Meredith MacRae. Also appeared in the movies The Comic (1969) and WUSA (1970). Witnessed the shooting of Lee Harvey Oswald by Jack Ruby in the basement of the Dallas police department on November 24, 1963. Died of complications from pneumonia.
---
NORM EDWARDS
Died: August, 1991
Stations: CKRD Red Deer, Alberta, CKXL, CJAY, CHQR Calgary
Notes: Had an amazing 30 share in mornings at CKXL in the mid-70s. Died of cancer.
---
BILL EVANOV
Born: 1942
Died: February 28, 2020
Also known as: Vasil William Evanov
Stations: CHIN Toronto, PROUD FM, CING-FM, The Jewel (chain), CIDC Orangeville, Ontario
Notes: Began ownership career in 1984; owned 19 stations when he passed. Inducted into the Canadian Music and Broadcasting Hall of Fame in 2011.
---