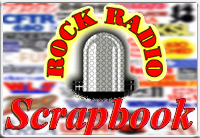 Rock Radio Heaven (I)


DON IMUS
Born: July 23, 1940, Riverside, California

Died: December 27, 2019, College Station, Texas
Stations: KUTY Palmdale, California, KJOY Stockton, California, KXOA Sacramento, California, WNBC, WFAN, WABC, WNEW-TV New York, WHK, WGAR Cleveland
Notes: Imus struggled with alcoholism and also used cocaine for a time. He was fired from WFAN in 2007 for racist remarks. He resurfaced at WABC before retiring from radio in 2018. Imus was heavily involved in charity work, raising millions for the rehabilitation of wounded veterans of the Iraq War and for children with cancer and siblings of victims of sudden infant death syndrome, who visited his ranch near Ribera, New Mexico.
---
DAN INGRAM
Born: September 7, 1934, Long Island
Died: June 24, 2018, Fort Lauderdale, Florida
Also known as: Birth name was Daniel Trombley Ingram, Rae Taylor (at WHCH)
Stations: WHCH (Hofstra College) Hempstead, New York, WHNC New Haven, Connecticut, WALK-FM Patchogue, New York, WICC Bridgeport, Connecticut, WIL St. Louis, KBOX Dallas, WABC, WKTU, WCBS-FM New York
Notes: Noted for his quick wit, Ingram spent 42 years in New York radio starting in 1961 at WABC, where he hosted afternoon drive except for a brief stint in mornings. Hosted CBS Radio's "Top 40 Satellite Survey" from 1984 to 1986. Hosted "The Weekend Music Review" from PAMS Productions from 1987 to 1988. Much sought-after voice-over artist. Inducted into the National Radio Hall of Fame in 2007.
---
RICHARD IRWIN
Born: January 8, 1951, Flushing, New York
Died: June 6, 2018, Sacramento, California
Stations: WPEG-FM, WEGO Concord, North Carolina, WAYS (one shift), WCTU-TV Charlotte, North Carolina., WMAP, WIXE Monroe, North Carolina, WYCL York, South Carolina, WECU Greenville, North Carolina, WJAR Providence, Rhode Island (production manager), WFEC, WNOW Harrisburg, Pennsylvania, WQXA-FM York, Pennsylvania, KAFY Bakersfield, California, KSAC Sacramento, California
Notes: Developed a music scheduling system called MUSICMINDER in the 1980s, which was utilized by several stations across the country. In 1996 founded REELRADIO (reelradio.com), the first streaming aircheck web site which grew to be the largest..
---
MIKE IVERS
Died: October 4, 2014, Westlake, Ohio
Stations: WBT Charlotte, North Carolina, WJAR Providence, Rhode Island, WMJI, WGAR Cleveland
Notes: Spent more than 40 years in radio. Expert on '50s and 60s music. Hosted the Original Sunday Night Hall of Fame on WBT. Died at the age of 69.
---