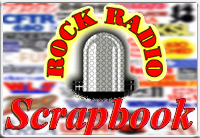 Rock Radio Heaven (T)

JIM TABER
Died: March 15, 1993
Stations: KOSI Denver, WABB Mobile, Alabama, WSGN Birmingham, Alabama (PD), KLIF Dallas, KROQ Los Angeles, KINT-FM El Paso, Texas, KZZO-FM Clovis, New Mexico
Also known as: The 'Bama Boy
Notes: Program director at WABB and WGSN. Owner of KINT-FM. Did 9 p.m.-midnight in the late '60s-early '70s at KLIF, where he was also music director. Died of brain tumor.
---
JOE TAMBURRO
Died: July 27, 2012, Haverford, Pennsylvania
Station: WDAS AM/FM Philadelphia
Also known as: Butterball
Notes: An Italian-American from south Philadelphia, he spent nearly 50 years at urban station WDAS as a program host, program director and advertising salesman beginning in 1964. Inducted into Philadelphia Music Walk Hall of Fame in 1997. Suffered from heart disease and diabetes. Died at the age of 70.
---
JIM TANNER
Died: January 28, 2021, Birmingham, Alabama
Stations: WJDX Jackson, Mississippi, WHYI (Y-100), WEZI-FM, WPOW (Power 96), WXDJ Miami, WASH Washington, D.C., also worked in Vivksburg, MIssissippi
Notes: Began "Tanner in the Morning" show at WHYI in 1974. Program director at WHYI, WEZI, WPOW. Worked with Summit Media to develop strategy for many of its stations around the U.S. Died at age 76.
---
JIMMY TAPP
Born: April 18, 1918
Died: November 20, 2004, Oakville, Ontario
Stations worked at: CHNS Halifax, CBC Radio, CJAD, CKGM, CFQR, CFCF Montreal, CHWO Oakville, Ontario, CFCF-TV Montreal, CBC-TV
Notes: Was station manager at CJAD and general sales manager at CKGM. Hosted "The Tapp Room" on CBC in the 1950s, then "Carte Blanche" on CFCF-TV. Also appeared nationally on CBC-TV with the "Flashback", a panel-quiz show on CBC-TV. Was also the lead cartoon voice of "The Mighty Hercules". Died at 86 eight days before he was to be inducted into the CAB Hall of Fame.
---
ROBIN TAYLOR
Stations: WLTW New York
Died: October 13, 2003
Notes: Spent 14 years in overnights at WLTW after working in Long Island, Charleston, South Carolina, and New Jersey. Suffered from heart problems.
---
TONY TAYLOR
Died: June 18, 2017
Also known as: The Tiger, birth name was William Wahl
Stations: WQXI, WGST Atlanta, WOR-FM, WNBC, WNEW-AM New York, WIP Philadelphia, KLAC Los Angeles
Notes: Named Bill Gavin Program Director of the Year at WIP in 1969. Hosted a show on NBC's Monitor and at the time was NBC's youngest staff announcer. Inducted into the Georgia Radio Hall of Fame in 2008. Died of leukemia at age 80.
---
FRANK TERRY
Born: July 5, 1938, Rapid City, South Dakota
Died: June 20, 2007, Sonora, California
Also known as: Birth name was Terrence Francis Crilly
Stations: KMEN San Bernadino, California, KMAK Fresno, California, KHJ, KFI, KGIL Los Angeles, KSFX, KFRC, KSAN-KNEW San Francisco, KFGY (Froggy 92.9) Santa Rosa, California
Notes: Was a first-generation Big-610 man at KMEN and an early Boss Jock at KHJ. Used to help break in the jocks at KHJ, often going months without a day off.
---
JACK THAYER
Stations: WOL Washington, D.C., WTCN, WDGY Minneapolis, WGAR, WHK Cleveland, KLAC Los Angeles, KXOA Sacramento, California, WNEW-AM New York
Notes: Was president of the Minnesota Broadcasters Association. Manager at KLAC. Vice-president and GM at WNEW. GM at WGAR during the Don Imus era..
---
JAY THOMAS
Born: July 12, 1948, Kermit, Texas
Died: August 24, 2017, Santa Barbara, California
Stations: WAYS Charlotte, North Carolina. WAPE Jacksonville, Florida, WXLO (99X), WKTU New York, KPWR (Power 106), SiriusXM
Also known as: Birth name was Jon Thomas Terrell
Notes: Won Emmy for his work on "Murphy Brown." Also had recurring role on "Cheers" and made frequent appearances on "Late Night With David Letterman." Film credits include "Mr. Holland's Opus", "The Santa Clause 2" and "The Santa Clause 3." Nominated for Billboard Top 40 Air Personality of 1993. Died of cancer.
---
MARY THOMAS
Born: October 6, 1943, Bergenfield, New Jersey
Died: January 24, 1999
Nicknames: Birth name was Mary Felt
Stations: WBLS, WRKS, WQCD, WQHT, WKTU New York, WKJY Garden City, New York
Notes: Retired from radio in 1995 at age 52 to sail around the world. Died of brain cancer at age 55.
---
BILL TODD
Died: May 13, 2007
Also known as: Was Johnny Williams at WMID and WRKO and Cat Simon on KHJ
Stations: WBUX, WIBG Philadelphia, WAAT Trenton, New Jersey, WMID Atlantic City, New Jersey, WRKO Boston, KHJ, KMET Los Angeles, WKRQ Cincinnati, WDAI Chicago, KRLY Houston, KPRI San Diego
Notes: Died of Lou Gehrig's Disease (ALS). In 2005, had his own Internet business with 30 employees and planned to retire in 2008.
---
ROSALIE TROMBLEY
Born: 1939, Leamington, Ontario
Died: November 23, 2021, Leamington, Ontario
Also known as: The Girl With The Golden Ear
Stations: CKLW Windsor, Ontario, WLTI Detroit, CKEY Toronto
Notes: Started at CKLW as a switchboard operator/receptionist in 1963. Was promoted to music director and gained fame as someone who could spot a hit right away, hence her nickname. Served in that role from 1968 to 1984. Legend has it that Elton John released "Bennie and the Jets" after finding out she liked the song. The "Rosalie Award" is given out during Canadian Music Week every year. Died of Alzheimer's Disease at the age of 82.
---
BOBBY TRIPP
Died: July 19, 1968
Also known as: He was Bobby Mitchell at KFRC, birth name was Michael Guerra
Stations: WMSN Raleigh, North Carolina, WIBG Philadelphia, KHJ Los Angeles, KYA, KFRC San Francisco
Notes: Did afternoon drive at KYA. Died of a chronic blood disorder.
---
PETER TRIPP
Born: June 11, 1922, Port Chester, New York
Died: Jan. 31, 2000, Northridge, California
Also known as: The Curly Headed Kid in The Third Row (early in his career called himself The Bald Kid in the Third Row)
Stations: WEYL Royal Oak, Michigan, KUDL, WHB Kansas City, KYA San Francisco, WMGM, WHN New York, KGFJ Los Angeles, WOHO Toledo, Ohio
Notes: Perhaps best known for involvement in the payola scandals and a 201-hour broadcasting marathon he did in 1959 while at WMGM. Died of an apparent stroke.
---
CHARLE TUNA
Born: April 18, 1944, Kearney, Nebraska
Died: February 19, 2015, Tarzana, California
Also known as: Birth name was Art Ferguson, was Billy O'Day at KLEO
Stations: KGFW Kearney, Nebraska, KLEO Wichita, KOMA Oklahoma City, WMEX Boston, KHJ, KROQ, KKDJ, KISS, KTNQ, KHTZ, KBZT, KRLA, KODJ/KCBS, KMPC/KABC, KIKF, KLAC, KBIG, KRTH Los Angeles
Notes: In addition to radio, did extensive TV and voiceover work. Was the announcer on The Mike Douglas Show and Scrabble. Hosted the syndicated radio shows Record Report and Oldies Calendar, was the morning personality on Music of Your Life and appeared for more than two decades on Armed Forces Radio. The Los Angeles Times voted him "rock dj of the year" in 1970. Tuna made the Top 10 in a 1997 readers poll by Los Angeles Radio People for the top radio personalities of the last 50 years. Received star on Hollywood Walk of Fame in 1990. Named to the National Radio Hall of Fame in 2008.
---