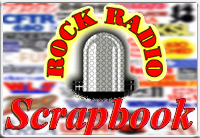 Rock Radio Heaven (X-Y-Z)

JOE YOCAM
Born: May 1, 1918, South Bend, Ind.
Died: Mar. 3, 1974, Balboa Island, Calif.
Stations: KVOE, KFWB, KLAC, KCET-TV Los Angeles, WASP Borger, Tex.
Notes: Was one of the original "Swingin' Seven Gentlemen" on KFWB in 1958. After his KFWB days, he became a staff announcer at KCET-TV.
---
ROBY YONGE
Born: 1943, Fort Jackson, S.C.
Died: July 18, 1997
Also known as: The Big Kahuna
Stations: WABC, WCBS-FM New York, WQAM, WMRZ, WFUN-WVCQ, WIOD-WCKR Miami, WTMC Ocala, Fla., WMYQ, WKAT, WLQY-WHYI Fort Lauderdale, Fla.,
Notes: Was fired on-air on WABC when he broke format to speculate about the "death" of Beatle Paul McCartney. Did many voiceovers for TV commercials. Died of an apparent heart attack.
---
BILL YOUNG
Born: November 29, 1939, Honey Grove, Tex.
Died: May 31, 2014
Stations: KRBA, KTRE Lufkin, Tex., WACO-AM Waco, Tex., KOIL Omaha, KDOK Tyler, Tex., KILT, KTRK-TV Houston
Notes: Program director at KILT from 1966 to 1981. After leaving KILT founded Bill Young Productions, a leader in live entertainment promotion. Directed more than 100 music videos for artists like George Straight, Clay Walker and Clint Black. For years did newscast voiceovers for KTRK-TV. Authored "Dead Air: The Rise and Fall of Music Radio." Directed firsr-ever concert ever filmed in HD when he shot the George Strait Festival at Raymond James Stadium in Tampa, Fla. Original inductee of Texas Radio Hall of Fame. Died at age 74 after a lifelong battle with Alpha 1-Antitrypsin Deficiency.
---
STEVE YOUNG
Died: December 8, 2008
Stations: WAXQ, WNEW-FM New York, KISW Seattle, CITI-FM Winnipeg, CJET, CFRA Ottawa, CKLC Kingston, Ont., CHIQ-FM Winnipeg, CJFM Montreal, CJAY Calgary, KLUC Las Vegas, KRQQ-FM Tucson
Also known as: Was Neil Edwards at CJET
Notes: Programmed WAXQ and KISW. Was PD at CITI-FM where he changed his name from that other famous Winnipegger named Neil. Operations Director at WNEW and WAXQ. Regional PD of Nationwide's western region including KLUC and KRQQ. Had own consulting firm, Youngradio management. Was Senior Programming Consultant and Director of Rock and Pop Programming at Dial Global for eight years. Died at age 55 while on a cruise.
---
JOHN ZACHERLE
Born: September 26, 1918, Germantown, Pa.
Died: October 27, 2016, New York
Also known as: The Cool Ghoul
Stations: WCAU-TV Philadelphia, WABC-TV, WOR-TV, WPIX-TV, WNEW-FM, WPLJ, WXRK-FM (K-ROCK), WCBS-FM (guest appearances) New York, WNJU-TV Newark, N.J.
Notes: Hosted WCAU-TV's "Shock Theatre" from 1957 to 1958 and WABC-TV's "Zacherle at Large" from 1958 to 1960. Had a Top 10 record with "Dinner For Drac" in 1958. Also hosted "Disc-O-Teen", an American bandstand-style show on WNJU-TV in 1965. Remembered for his guest appearances at Halloween on WCBS-FM. Got his nickname "The Cool Ghoul" from Dick Clark.
---
ZEKE ZDEBIAK
Died: March 5, 2002
Stations: CHUM, CHUM-FM, CITY-TV Toronto
Notes: Started at CHUM as an operator in 1972. Thirty years later, he was still there as CHUM's Production Manager. Won countless awards for his production work. Died of a heart attack at age 52.
---