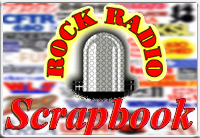 The Father of Progressive Radio: Tom Donahue
By DALE PATTERSON
"He was the first to strike the tribal drum." - Jim Ladd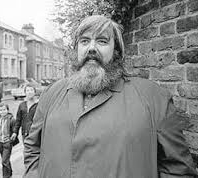 He was a giant - both in physical stature and in influence on rock radio. One of the leading Top 40 jocks of his era, Tom Donahue is best remembered for something that had nothing to do with talk-overs, million-dollar weekends and all that is associated with hit music radio. For Donahue is one of the originators of the free-form album format, known in its early days as progressive or underground radio.
"Big Daddy" began in radio in 1949, when hit music meant Frank Sinatra and Rosemary Clooney. His first station was WTIP Charleston, South Carolina, quickly followed by WINX Rockville, Maryland. By 1951, it was on to the legendary WIBG Philadelphia and his first experience in a major market. While at WIBG, he established himself as a major Top 40 force with the show Danceland.
Tom's stint at "Wibbage" lasted 10 years and he worked alongside such greats as Joe Niagara and Bill Wright, Sr. In 1961, Donahue left WIBG for KYA San Francisco, where he spent four years doing his Top 40 bit on the west coast. In 1965, he left radio to go into the record business and among other things, produced the Beatles last scheduled public conference in 1966 at Candlestick Park.
As legend has it, Tom, his soon-to-be second wife Rachael and a friend were relaxing in their San Francisco apartment in early 1967, listening to the Doors' first album. Out of the blue, Tom supposedly wondered aloud why no one was playing this kind of music on the radio. So he went out and did something about it, convincing tiny San Francisco FM station KMPX to play album rock 24 hours a day. Tom's rock radio revolution started at 6 p.m. April 7, 1967.
That night, Donahue did something few had attempted. He played music in sets, sometimes tied together by a theme. There was no talking over the records, nor between the songs. At the end of each set, Tom would talk about the music in a relaxed, conversational manner, sometimes mixing in political discussion or perhaps issues concerning the community. The music played was not "hits", but previously-overlooked album cuts which would have never seen the light of Top 40 radio (or any other format for that matter). For the first time, rock music was being treated as an art form. And forget about a format - it was free-for-all and the beginnings of "progressive radio."
After establishing his album rock format at KMPX, Tom brought this brand of radio to KPPC Los Angeles. The idea soon spread to other markets. Soon, "progressive radio" was one of the hottest formats, and most markets could boast at least one AOR station, usually drawing good ratings.
From 1968 to 1972, Donahue was on-air at KSAN San Francisco and he also appeared on KMET Los Angeles. Big Daddy's life ended much too soon, on April 28, 1975, when the 350-pound radio pioneer suffered a fatal heart attack. He was 48.
Donahue was named to the Rock 'N' Roll Hall of Fame in 1996.
---
RETURN TO ROCK RADIO SCRAPBOOK