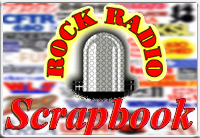 Airchecks: 1955

Enjoy some pre-1955 airchecks here

Talent: ALAN FREED
Station: WINS New York
Date: March 23, 1955
Time: 1:00:51 (unscoped)
26:49 (scoped)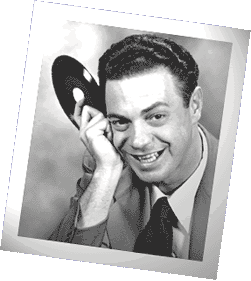 Courtesy: www.alanfreed.com
A look at the Billboard Best Sellers in Stores chart from July 9, 1955 shows plenty of the usual suspects. Eddie Fisher is at number-17 with Heart. Sammy Davis, Junior, shows up at #16 with That Old Black Magic, and again at #7 with a double-sided hit Something's Gotta Give/Love Me or Leave Me. Higher up the list, Frank Sinatra checks in at number-five with Learnin' The Blues, and there's Nat King Cole in the number-three spot with Blossom Fell.
But there's a new kid on the block. At 30, he's not really a kid but the teenagers just love him. His name is William John Clifton Haley, Junior, better known as Bill Haley. He has a group called The Comets, and on this day he is making history. (We're Gonna) Rock Around the Clock is the first rock 'n' roll song to reach the number-one spot in the history of the Billboard chart. It will not be the last.
As rock 'n' roll emerged, so did rock 'n' roll radio. Deejays like Alan Freed, Hound Dog Lorenz, John R., Hunter Hancock, Zenas Sears, Red Robinson and many others championed the emerging genre, often against stiff opposition and ridicule from the older generation. But rock 'n' roll was like a flood, surging against the barricades. Nothing could hold it back.
This aircheck of Alan Freed on WINS New York takes you back to those early days of rock 'n' roll and rock 'n' roll radio.
Enjoy Alan Freed from March 23, 1955 (UNSCOPED) here.

Enjoy Alan Freed from March 23, 1955 (SCOPED) here.

(The Sam Ward Collection)
---
Talent: AL BENSON
Station: WGES Chicago
Date: August 5, 1955
Time: 28:19 (unscoped)
9:37 (scoped)

Al Benson came to the microphone by way of the pulpit.
The man born Arthur Leaner in 1908 in Jackson, Mississippi, was 15 years old when he moved to Chicago where he became a Christian preacher in the '30s and '40s. Leaner also worked as a concert promoter, probation officer, railroad cook, interviewer for the Works Progress Administration and Democratic precinct captain. He started in radio under the name Al Benson with a religious show at WGES Chicago in 1945.
Since advertising wasn't allowed on religious shows, Benson soon branched out to jazz and rhythm and blues programming on WGES. His almost incoherent fast patter, ground-breaking use of street slang, and playing of artists like Howlin' Wolf and Muddy Waters made him the Windy City's most popular deejay, according to the Chicago Tribune, by 1948. By the late '40s, The Old Swingmaster was on the air 10 hours a day on a number of stations with his shows Swoon, Swing and Sway, Spinning the Shellacs and Five O'Clock Jump.
A master pitchman, Benson plugged countless products on his shows. Advertisers lined up to buy time. At his height in the late '50s, Benson employed 33 assistants, and made a million dollars over one three-year period. A strong supporter of black acts (he refused to play white cover versions of songs by black artists) Benson would push records and promote the artists and their appearances at local clubs. He was also involved in recording with his Parrot, Blue Lake, Crash and Blues Labels while promoting R&B concerts, and publishing a bi-monthly tip sheet of the top-selling records called Musically Speaking.
The popular Benson earned the Chicago Defender newspaper's nod as Mayor of Bronzeville every year from 1946 to 1954 (Bronzeville was a name given in the '30s to a black area seven miles from the Chicago Loop and centred on the crossroads of State Street and 35th). An early supporter the civil rights movement, Benson hired two men to drop 5,000 copies of the U.S. Constitution on his hometown of Jackson, in 1956 to protest an anti-segregation ruling by the U.S. Supreme Court.
After 18 years on the air, Benson left radio in 1963 to return to the pulpit. The Godfather of Black Radio in Chicago died September 6, 1978 at the age of 70.

Enjoy Al Benson on WGES (UNSCOPED) here.



Enjoy Al Benson on WGES (SCOPED) here.

(The Don Shuttleworth Collection)
---