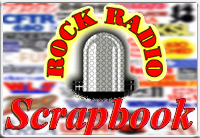 Airchecks: 1985
Talent: DAN INGRAM
Station: WKTU New York
Date: 1985
Time: 3:12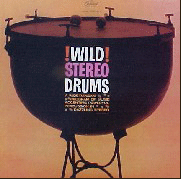 It was a New York radio tradition spanning four decades.
Throughout his 21 years at WABC, from 1961 to 1982, Dan Ingram regularly signed off his show an edited version of Tri-Fi Drums by Billy May. He continued that custom at WKTU, where he jocked in 1984 and 1985, and later at WCBS-FM from 1991 until 2003.
Tri-Fi Drums was on the 1961 album Wild Stereo Drums (Tambores en Stereo) (Capitol T926). The piece features drummers Stan Levy, Alvin Stoller and Irv Cotter, and was written by Bill Hollman. A native of Pittsburgh, May died in 2004 at the age of 87.
Hear two Dan Ingram closings here.

(The Chris Rogers Collection)
---
Subject: CASEY KASEM INTERVIEW with MARK CARDNELLA
Station: WXTC-FM Charleston, South Carolina
Date: 1985
Time: 6:37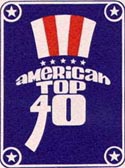 A few random facts about Casey Kasem and his show American Top 40, the king of North American countdown programs.
- The last station Kasem jocked at was KRLA Los Angeles, from 1963 to 1969. Prior to that, he was at WJBK and WJLB Detroit, KYA San Francisco, KEWB Oakland, California, WBNY Buffalo, New York, and WJW Cleveland. His first radio gig was in 1950 as an intern at WDTR, a Detroit Public Schools station. He was also at American Forces Radio in Korea.
- Kasem left radio briefly in the late '50s to help with the family grocery business.
- Kasem called himself "Casey at the Mike" during his radio career but dropped the nickname after saying it just once at KRLA.
- Ron Jacobs, one of American Top 40's co-creators, suggested the show be called National Top 40. But Tom Rounds, another one of the show's co-creators, countered with American Top 40 and that's what they went with.
- American Top 40 debuted at 7 p.m. Friday, July 3, 1970 on KDEO San Diego. It was one of seven affiliates that first weekend; they'd have 118 by the show's first anniversary.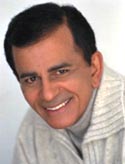 - The first song played on "American Top 40" was End of Our Road by Marvin Gaye, the number 40 song for the first Billboard chart used, July 11, 1970.
- The show was distributed to affiliates via reel-to-reel tape for the first year or so. In 1971, they switched to vinyl, sending it to affiliates on three two-sided discs.
- AT-40 was originally recorded in real time. They didn't switch to voice editing until 1972.
- The show was expanded from three to four hours, reflecting the trend toward longer songs, in October, 1978.
- Kasem' first run as AT-40 host was from 1970 to 1988. Shadoe Stevens was the AT-40 host from 1988 until 1995 when the show left the air. Kasem revived AT-40 in 1998 and hosted it until 2004 when Ryan Seacrest took over. Kasem continued with American Top 20 and American Top 10 until his retirement July 4, 2009.
For more on Kasem and American Top 40, check out Rob Durkee's excellent book American Top 40: The Countdown of the Century.
Hear
Casey Kasem in this 1985 interview with Mark Cardnella on
WXTC-FM
here.

(The Bill Dulmage Collection)
---
Talent: STEVE ANTHONY
Station: CKGM Montreal
Date: September 30, 1985
Time: 1:36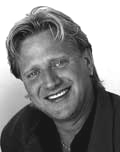 (Photo courtesy Marc Denis)
As the original
CKGM was ending,
Steve Anthony was just getting started.
Anthony broke into big-market radio in the 1980s at CKGM, in the dying days of the Top 40 format at the Montreal station. The Montreal-born radio and TV personality left CKGM in 1987 for the morning show at Toronto's CFNY. Shortly after his departure - in 1989 - CKGM dropped its call-letters to become CHTX (it would change again to CKIS in 1991). And while the CKGM calls would return in 1996 under an oldies format, the original Top 40 CKGM was long gone.
Anthony, meanwhile, went on to an incredible career in Canadian radio and television. From 1987 to 1995, he was a VJ at MuchMusic, while doubling as a co-host on CITY-TV Toronto's Breakfast Television from 1989 to the mid-'90s. Anthony returned to Montreal to host the morning show on CHOM-FM from 1998 to 2001. Then he came back to Toronto in 2001 for a seven-year stint at Mix 99.9, first as co-host (with Carla Collins) on the morning show, then solo in afternoons.
By 2009, Anthony was back in morning television. He was the Chopper 24 news reporter at Toronto's CP24, and later co-host of CP24 Breakfast with Melissa Grelo.
Hear Steve Anthony on CKGM here.

(The Marc Denis Collection)
---
Talent
:
DOUG PRICE


Station:

CKGM Montreal
Date: O

ctober 10, 1985


Time: 30:45 (unscoped)
6:39 (scoped)

(Photo courtesy Marc Denis)
Doug Price was originally hired to do production at CKGM, but segued into part-time on-air duties by the late '70s. He carried on with various air shifts at CKGM, then in the mid-'80s moved across the street to CHOM-FM for a few years. Price later jocked at CFQR (Q92) on weekends.
Marc Denis tells us that Price has been away from radio since the mid-'00s and is currently working as the agent responsible for meter readings in the affluent suburb of Westmount next door to Montreal, all the while freelancing acting and voiceover jobs.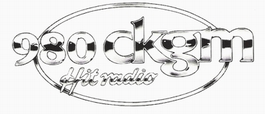 (Logo courtesy Marc Denis)
Enjoy Doug Price on CKGM (UNSCOPED) here.

Enjoy Doug Price on CKGM (SCOPED) here.

(The Marc Denis Collection)
---
Talent: JOE GALUSKI
Station: WGR Buffalo, New York
Date: December 29, 1985
Time: 4:37
Nicknamed "Golden Joe" for his knowledge of the oldies, Joe Galuski held down the midday spot at 'GR 55 after Larry Anderson's departure in the early '80s. Among the highlights of his show: the Golden Graffiti Countdown, a look back at the Top 10 hits from that day in history.

This aircheck is from near the end of WGR's glory days; they were a talk station by 1990. Galuski moved to WSYR Syracuse in 1987 where he was a talk show host for 25 years. He died in 2015.
The other voice on this aircheck - that of newscaster Sandy Kozel - moved to The Associated Press after her WGR days.
Enjoy Joe Galuski here.




(The Bill Dulmage Collection)
---
Talent: JOHN DOLAN
Station: CFRB Toronto
Date: December 31, 1985
Time: 5:31

Folks who lived in Edmonton remember John Dolan as CHED's morning man from the late '50s to 1964. Those in southern Ontario recall Dolan from his many years as swing announcer at Toronto full-service outlet CFRB. Dolan was also at CKEY Toronto from 1964 to 1966, and Toronto's CJEZ in 1993 and 1994 before retiring from radio and moving to Calgary.
On this aircheck from the waning hours of 1985, Dolan fills in for morning man Wally Crouter and midday personality Bob Bratina chats with him.
Dolan died February 28, 2011 in Calgary of a brain tumour.
Enjoy John Dolan on CFRB here.

(The Bill Dulmage Collection)
---