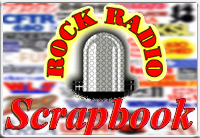 Airchecks: 1991
Talent: BARTLETT IN THE MORNING
Station: CFCB Corner Brook, Newfoundland
Date: January 2, 1991
Time: 16:45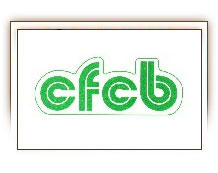 The Beatles ... Alabama ... Blue Rodeo ... Phil Collins ... Olivia Newton-John ... Scott McKenzie. Now there's a music mix for you. Such was the case with CFCB, which featured an interesting country-rock hybrid format in the early 1990s.
It was the second day of 1991, the Gulf War was looming, the GST had just kicked in, and Bartlett in the Morning was on the air at CFCB.
Listen here.

(The Russ Horton Collection)
---
Talent: PAUL RAINS
Station: VOCM St. John's, Newfoundland
Date: January 24, 1991
Time: 18:32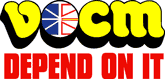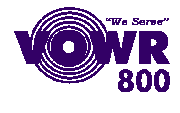 Before Newfoundland joined Confederation in 1949, all radio station call-signs on the "Rock" began with the letter "V". They had the option of retaining the "V" or changing to "C" when Newfoundland joined Canada (VONF in fact did so, changing to CBN.) Since 1949, the practise has been to have stations in Canada's easternmost province take call-letters starting with the letter "C", to conform with the rest of the country.
Only three Newfoundland AM stations still have the "V" prefix. VOWR 800 in St. John's is the oldest, having signed on July 20, 1924. The call letters stand for Voice of Wesley Radio (it was founded by the Wesley Methodist Church in St. John's.)
VOAR 1210 St. John's signed on in 1929. The call letters stand for Voice of Adventist Radio (it was founded by the Seventh Day Adventist Church.)
Finally, there is VOCM 590 St. John's - Voice of the Common Man. It signed on October 19, 1936 (VOCM-FM went on the air in 1982.)
This aircheck of Paul Rains at VOCM includes a newscast with the latest from the 1991 Gulf War.
Enjoy Paul Rains on VOCM here.

(The Russ Horton Collection)
---
Talent: SCOTT WALKER
Station: CJCL Toronto
Date: September 5, 1991
Time: 9:39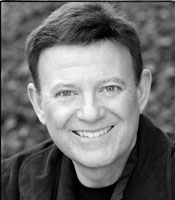 Scott Walker seemed destined for a life in entertainment. His great-grandfather, Harry Walker, played with John Philip Sousa and was the bandmaster for the North West Mounted Police.
Scott Walker was all of seven years old when he entered the world of entertainment. The first "gig" for the native of Regina was a series of live commercials for Ford of Canada on the Ed Sullivan Show. But his entertainment career began in earnest after his graduation with an economics major from the University of Toronto in 1971. He went into radio, starting at a small station in Ontario, then jocking at the legendary CKRC in Winnipeg.
In 1983, Walker began an eight-year run in afternoon drive at Toronto's CJCL. He was also music director at the Toronto classic pop station, which in 1992 switched to a sports format as the Fan.
After CJCL, Walker joined CBC Radio. He has held a variety of roles at the public network, including hosting the Radio One Business Network and anchoring the national radio news. For 12 years, he examined the history of popular music on Scott Walker's Musical Almanac. He also co-founded Reprise Concerts, which features top musicals in a concert setting. Much more on Scott can be found on his web site.
Enjoy Scott Walker's last show on CJCL here.

(The Scott Walker Collection)
---
Talent: DAN INGRAM, DON K. REED, BOB SHANNON
Station: WCBS-FM New York
Date: October, 1991
Time: 15:47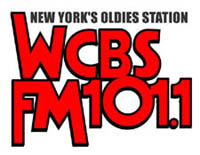 It was pure radio heaven, the likes of which we'll never see again.
In 1991, the WCBS-FM lineup consisted of Harry Harrison in mornings, Ron Lundy in late mornings, Bill Brown afternoons, Bob Shannon afternoon drive, Bobby Jay evenings, Don K. Reed late evenings and Max Kinkle all night. Rounding that off was a superb weekend crew that included Cousin Brucie (who also did Wednesday evenings), Dan Ingram, Marc Sommers and Gary Clark.
Three of those jocks - Dan Ingram, Don K. Reed and Bob Shannon - can be heard on this WCBS-FM mini-composite from that time.
Enjoy this terrific trio on WCBS-FM here.

(Scrapbook archives)
---