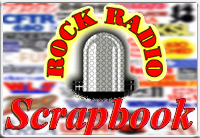 Airchecks: 1993

Talent: KEN GEIGER
Station: CJVI Victoria
Date: February 5, 1993
Time: 14:18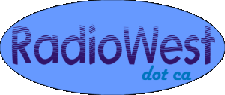 Ken Geiger is as smooth as silk in this example of how personality (and some tight production) can really make a format.
Enjoy Ken Geiger on CJVI Victoria here.

(Courtesy Ted Wendland, radiowest.ca)
Be sure to visit radiowest.ca, a superb radio site hosted by Ted Wendland. Airchecks, jingles, photos, logos, history and forums - radiowest.ca has it all. Rock Radio Scrapbook says thanks Ted for sharing this aircheck.
---
Talent: JERRY BLAVAT
Station: WPGR Philadelphia
Date: February 15, 1993
Time: 9:30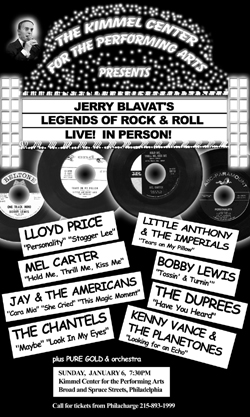 Serendipity. It's defined in Webster's as "the gift of finding valuable or agreeable things not sought."
Jerry Blavat wasn't seeking to be a rock 'n' roll deejay when he went on the air one night in the '50s at WCAM in Camden, New Jersey. But there was a snowstorm, and he instead of doing his usual talk show he played records. Well, the R&B he played that night struck a chord in Philadelphia radio and he has been playing music ever since.
More serendipity? Blavat thought the telephones in the studio reminded him of alligators. From alligators came Geator and from the fact that it was cold during those Philadelphia winters came "heater." And so Jerry Blavat, a kid from south Philadelphia, put the two together and came up with the Geator with the Heater, one of rock radio's most famous nicknames.
To hear Jerry Blavat, click here.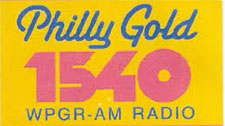 (The Eli Rosenburg Collection)
---
Talent: RICHARD D. (Dick Hayes)
Station: WHND Monroe, Mich.
Date: August 3, 1993
Time: 8:42
CHUM had an incredibly strong lineup in the mid-to-late 1960s. Regulars like Jay Nelson, John Spragge, Bob McAdorey, Brian Skinner, Bob Laine and Duff Roman have become certified radio legends. The problem was, some of the other great program hosts on the station on the time seemed to be somewhat overlooked.
One example was Dick Hayes, an outstanding personality who held down the 1-4 p.m. shift starting in 1965, when he succeeded Mike Darow. His stay was relatively brief. Hayes left CHUM near the end of 1967 and by the '80s and '90s could be found at Honey Radio, WHND, in Monroe, Michigan, where he did middays under the name Richard D.
Hayes's midday Top 10 countdowns at WHND, so well-researched and presented, were a popular radio feature in the Detroit area.
Enjoy a portion of a 1959 countdown here.

(The Russ Horton Collection)
---
Talent: BOB CALLAHAN
Station: Kiss 98.5 (WKSE) Buffalo, New York
Date: November 25, 1993
Time: 4:27

(Description by Bob Callahan)
Bob Callahan (a.k.a. "The Callahan Man") began his 20-year career while still in high school in his hometown of Thunder Bay at 1230/CJLB in 1983, where he worked with the legendary "Big G" Glenn Walters. After graduation, Bob did a short stint in morning drive at 93.1 CFNO in Marathon before moving to Toronto where he landed as an on-air producer at 680/CFTR.
Shortly thereafter, Bob went to Sarnia to work for both Rogers stations - 99.1/CJFI and 1110/CKJD where he was heavily influenced by the Detroit radio market. From there, Don "Beau" Dean brought Bob to London, Ontario, where he did evenings at 1290/CJBK for a couple of years.
A move to major market came in the way of 980/CKGM in Montreal in the late '80's. Bob also did image work for sister 97.7 CHOM-FM at the time.
In 1988, Bob was recruiting back to 680/CFTR as an announcer working with names like Tom Rivers, Bill Hayes, Mike Cooper, Jesse & Gene and many more. Bob spent five years at "All Hits" CFTR, mostly doing evening before it became 680 News in 1993.
After CFTR, Callahan freelanced at a multitude of stations within the Greater Toronto Area, some days pulling shifts at 2-3 different stations the same day. Bob is proud to say he never once slipped up the call signs. The list of stations included Z97.3 (CJEZ), Energy 108, "The Hog" AM 640 (CHOG), Q107 (CILQ), MIX 99.9 (CKFM), Z103.5 (CIDC), CISS-FM 92.5 (Toronto), 97.7 HTZ-FM (St. Catharines) & KISS 98.5 (WKSE) (Buffalo).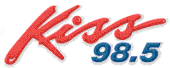 Bob then moved into a full-time evening position at Toronto's MIX 99.9 where he hosted "The Bob Show." He then worked his way into the mid-day time slot and was assistant program director before leaving in 1997.
Just prior to Corus Entertainment purchasing Energy 108, the Callahan Man was brought in to take care of afternoon drive on what soon became Energy Radio. Callahan was simulcast in several different Canadian markets including - Toronto, Kitchener/Waterloo and London, Ontario.
In October 1999, the Callahan Man retired from full-time radio to become a Toronto Police Officer where he has worked in elite units like "Sex Crimes" and "Guns & Gangs." He is currently serving as a Sergeant. Even after becoming a police officer, Bob worked swing at Toronto's 104.5 CHUM-FM from 1999 to 2001 alongside Bruce Marshall, who ironically serves as Firefighter. Bob & Bruce would joke saying, all we need now is a paramedic.
Bob also did image work as well as national and international voice-over work for radio and television throughout his career.
Enjoy Bob Callahan on Kiss 98.5 here.

(The Bob Rodegheiro Collection)
---