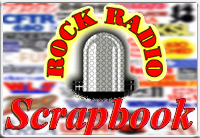 Airchecks: 1994

Talent:
RED ROBINSON

Station:
CISL
Vancouver

Date:
August 26, 1994
Time:
46:19 (unscoped)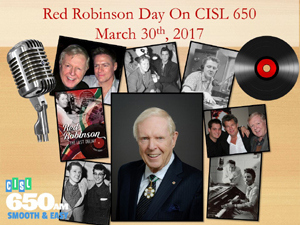 CISL was one of many stops for Red Robinson in a career that started in 1954. He retired from full-time radio in 2000 but continued with the weekly Red Rock Diner. CISL, along with the rest of Vancouver, celebrated Red Robinson Day on March 30, 2017 - his 80th birthday.

Enjoy Red Robinson on CISL here.




(The Don Shuttleworth Collection)




Rock Radio Scrapbook pays
online streaming fees to the
Society of Composers, Authors and Music Publishers of Canada (License 22-F)

---
Talent: WES ATKINSON
Station: CKYC (Country 59) Toronto
Date: August 28, 1994
Time: 21:34 (Upgraded (03-01-09)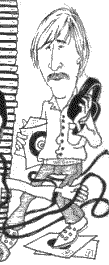 (Courtesy Rob Muir)
Back when radio jobs were plentiful, Wes Atkinson did plenty of radio.
Atkinson was on the air on stations all over the Golden Horseshoe section of Ontario, including FM 108 (CING-FM) in Burlington, CHIC Brampton, CHRE St. Catharines, CKOX Woodstock, CIDC-FM Orangeville, CFGM Richmond Hill, CKLH and CKOC Hamilton and CKYC Toronto. He also was an operator at CHUM-AM in the 1960s.
Personally, we remember Atkinson from the late '80s, when his morning show would follow our all-night "Gold Mine" show on FM 108. He was one of radio's all-time "good guys", always friendly, helpful and positive.
Wes died March 2, 2008 in Hamilton. He was 59.
Hear Wes Atkinson on CKYC here.

(The Wes Atkinson Collection)
---