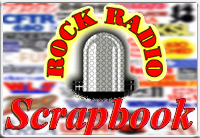 Airchecks: 1975
Subject: WGR composite/sales presentation
Station: WGR Buffalo, New York
Date: 1975
Time: 14:59

No wonder they called 'GR 55 Great Radio. First, there was the great roster of on-air personnel, a mix of seasoned veterans and upcoming stars. Then, there was the music, an eclectic mix of old and new that was not quite oldies, not quite adult contemporary, not quite easy listening - just a bit of each. And we can't forget the jingles, some of the best ever heard in the Buffalo market. Even the signal at 550kc was outstanding with a reach that easily got it into Western New York, Pennsylvania and much of southern Ontario. It had one of the best signals of any Buffalo AM station in Toronto.
Hear Stan Roberts, Larry Anderson and Frank Benny and more in this WGR composite/sales presentation from 1975 here.

(The Bob Mitchell Collection)
---
Talent: DAVID MARSDEN & JIM BAUER
Station: CHUM-FM Toronto
Date: February, 1975
Time: 3:36
A secret pleasure of many a radio junkie is hearing deejays sign off at the end of their shifts. Even better is when the deejay signing off his shift banters with the one about to begin his or hers.
On this aircheck, Jim Bauer drops in early to say goodbye to David Marsden, who is finishing his final shift at CHUM-FM. It's one of those special moments that is so lacking in today's overly-formatted, personality-challenged radio.
Hear David Marsden and Jim Bauer here.

(The Rob Phillips Collection)
---
Talent: DAN INGRAM
Station: WABC New York
Date: February 26, 1975
Time: 46:41 (unscoped)
14:14 (scoped)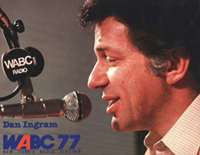 In 1975, Dan Ingram was into his 15th year of afternoon drive at WABC, and part of a stellar lineup that included Harry Harrison, Ron Lundy, George Michael, Chuck Leonard and Jay Reynolds.
By the end of the decade, Ingram and Lundy would be the only ones left. They would sign off the music era together on May 10, 1982.
Enjoy Dan Ingram on WABC here (UNSCOPED)

Enjoy Dan Ingram on WABC here (SCOPED)




(The Don Shuttleworth Collection)
---
Talent: ROY HENNESSY
Station: CKLG Vancouver
Date: March 19, 1975
Time: 18:01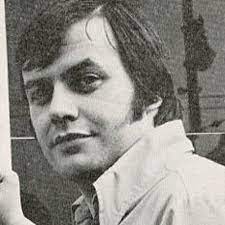 From the time the Beatles era dawned to the twilight of the disco years, Roy Hennessy was one of the top personalities at the legendary CKLG.
Hennessy started at CKLG in 1964 after a few years at CKOK Penticton, B.C., and CHQM Vancouver. When he arrived at CKLG, Beatlemania was in full flight - what better time for a deejay to make his mark. And Hennessy did so, entertaining for 15 years at 730 AM, first as a nighttime jock and then as a popular morning man.
In 1979, he signed off CKLG-FM - which in 1968 had become Canada's first full-time FM rock station. The call letters became CFOX.
In the 1980s, Hennessy moved on to the major markets of Edmonton, Calgary and Winnipeg. He became president/director of marketing/PR with Hennessy Bray Communications, an advertising company specializing in electronic and alternative media.
In
2008, he became president/GM of Shore Media Group (
CHHR-FM) in Vancouver.

Hear Roy Hennessy on CKLG

here.

Thanks to Vancouver Broadcasters for background information
(Courtesy Ted Wendland/radiowest.ca)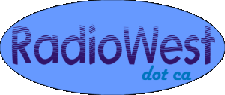 Be sure to visit radiowest.ca, a superb radio site hosted by Ted Wendland. Airchecks, jingles, photos, logos, history and forums - radiowest.ca has it all. Rock Radio Scrapbook thanks Ted for sharing this aircheck.
---
Talent: DEAN HAGOPIAN
Station: CFGO Ottawa
Date: March 25, 1975
Time: 17:51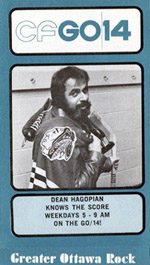 (Chart scan courtesy Marc Denis)
It's a tale of two cities, and one very talented jock.
From 1965 to 1970,
Dean Hagopian established himself as "The Dean of Montreal" in morning and then afternoon drive at Montreal's legendary
1470-CFOX. By 1974, he had moved about 100 miles west and established himself as morning man in Ottawa at
CFGO. He also had a brand-new title: "The Dean of Ottawa."
Hagopian's stints at 1470-CFOX and CFGO are just part of a long radio career that has included stops at CJFM Montreal (where he did "The Solid Gold Show"), CKOY Ottawa, CKVN Vancouver, CKGB Timmins, Ontario (on-air and as PD), and CKMR Windsor, Ontario. He was also at CHUM Toronto briefly as a guest deejay in 1968.

Before he played the hits, Hagopian sang them as the lead singer for the
Staccato
s
(later
The Five Man Electrical Band
) in 1963 and 1964. He's also an accomplished actor, having appeared in such films as
Brainscan, A Killer Upstairs, A Woman Hunted, Visiting Hours

and

Jesus Of Montreal.

Hagopian has also served as a representative/consultant for a network marketing company providing natural supplement health products.
(Radio trivia note: Dean also appeared in a movie filmed in Montreal, the 1981 thriller Scanners, a film that also featured Lee Murray (Murray Cruchley), the ex-CKGM early 70s jock. Murray was "programmer 1" and Hagopian was "programmer 2".)
Enjoy Dean Hagopian on CFGO here.


(Logo courtesy Marc Denis)
(The Dean Hagopian Collection via Marc Denis)
---
Talent: JERRY FARRELL
Station: WGR Buffalo, New York
Date: April, 1975
Time: 8:30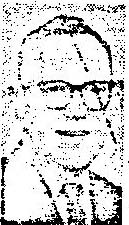 (Jerry Farrell in 1961/Courtesy William Snyder)
During the week, he worked for the New York State Power Authority. But on the weekend, Jerry Farrell entertained on the radio.
Nothing was "formatted" with Farrell - he was about as "free-form" as an AM Top 40 deejay could be. "The Wonderful World of Jerry Farrell" on WKBW and WGR was an example of what can happen when you let a deejay just be himself.
Farrell also spent time at WJJL in his hometown of Niagara Falls, New York. Born Jeremiah D. Farrell in 1930, he served for four years with the U.S. Air Force during the Korean conflict. He went on to become public relations director at New York State's Power Authority Power Vista.
Farrell died of a heart attack September 15, 1977 in Lewiston, New York. He was 47.
Enjoy Jerry Farrell on WGR here.

(The William Snyder Collection)
---
Talent: JACK ARMSTRONG
Station: WHYI Miami
Date: April, 1975
Time: 3:42

As the story goes, when Jack Armstrong was working his first shift at WHYI-FM he realized he didn't know the call letters! Armstrong only knew of the station as Y-100, but needed the calls to make a top-of-the-hour legal ID. So he looked it up in a phone book.
Urban legend? Maybe. But it's a good story about one of top 40 radio's greatest jocks.
Enjoy Jack Armstrong on WHYI here.

(Scrapbook archives)
---
Talent: J.J. JEFFREY
Station: WLS Chicago
Date: May 3, 1975
Time: 1:00:16 (unscoped)
26:29 (scoped)

The call letters of Chicago's WLS officially stood for World's Largest Store. But they could have almost stood for World's Largest Signal.
At 50,000 watts non-directional in America's heartland, WLS had a massive signal. It was heard in at least 40 states and Canada and reception reports have come from as far away as South Africa. WLS jocks sometimes got phone calls from listeners in Los Angeles requesting songs. It was a "superstation" before the term was invented.
WLS officially went on the air April 12, 1924, essentially as a service to farmers (its slogan was Bringing the World to the Farm). It got its call letters World's Largest Store from its original owner, the retailer Sears Roebuck. The station was sold in 1928 to Prairie Farmer Magazine, which continued the focus on country music and farm programming with shows like National Barn Dance.

WLS switched to rock 'n' roll in 1960, with an on-air lineup featuring the legendary Dick Biondi. It remained one of the leading Top 40 stations in the U.S. until the '80s, when talk shows began to be introduced to the lineup. WLS switched fully to a news-talk format in 1989 and the station has continued as a major news-talk outlet.
J.J. Jeffrey was on WLS from 1971 to 1975. Prior to WLS, he jocked at WMEX (as Melvin X. Melvin) and WRKO Boston in addition to WFIL Philadelphia. He went into radio ownership in 1975 as co-owner of Fuller-Jeffrey Broadcasting. After selling Fuller-Jeffrey Broadcasting in 1999, he continued in the field as owner of Atlantic Coast Radio, which had three stations in the Portland, Maine., market.
Hear J.J. Jeffrey on WLS (UNSCOPED) here.



Hear J.J. Jeffrey on WLS (SCOPED) here.

(The Don Shuttleworth Collection)



Rock Radio Scrapbook pays
online streaming fees to the
Society of Composers, Authors and Music Publishers of Canada (License 22-F)

---
Talent: SHANE
Station: WGR Buffalo, New York
Year: May 12, 1975
Time: 29:40 (unscoped)
Shane arrived in Buffalo in 1973 when he took over the 6-10 p.m. shift at WKBW, replacing the Janitor (who had replaced the legendary Jack Armstrong a few months earlier). Two years later, it was off to WGR (after a stop at WYSL) and an eight-year stint as the 6-10 p.m. jock there where he really made his mark in Buffalo radio. He left WGR in 1983, returning in 1986 before leaving three years later as the station transitioned to talk.
Prior to Buffalo, Shane jocked at KFWB Los Angeles, KFBB Great Falls, Montana, KGEZ Kalispell, Montana, WYPR Danville, Virginia, WCOG Greensboro/Winston Salem, North Carolina, KPUG Bellingham, Washington, KGA Spokane, Washington, KNAK Salt Lake City and WLEE-AM Richmond, Virginia. Shane returned to Richmond at WLEE-FM in 1996 after a brief stop at WWKB (the renamed WKBW) in 1993 and a short stint at CHSC St. Catharines, Ontario. At last word Shane - who once ran for Buffalo city council under his real name Ron Gibson - was out of radio and working as a golf professional in Richmond.
Hear Shane on WGR here.

(The Bill Dulmage Collection)



Rock Radio Scrapbook pays
online streaming fees to the
Society of Composers, Authors and Music Publishers of Canada (License 22-F)

---
Talent: CARL BANAS
Station: CKFM Toronto
Date: May 12, 1975
Time: 29:52 (unscoped)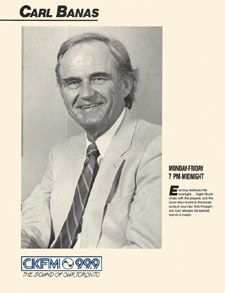 (Larger view here.)
The dulcet tones of Carl Banas entertained Toronto radio audiences for 40 years.
Banas worked as an operator at CJOY Guelph, Ontario, in 1948 before moving to Toronto at CKEY in 1952. His CKEY stint lasted seven years where was he heard on the Rolling Home show and Talk of the Town. In 1962 Banas moved to CFRB-FM (renamed CKFM a year later) for their evening program. He hosted evenings for a-quarter century at CKFM, and was a major reason for that station's growing popularity in the '60s, '70s and '80s. He left CKFM for newly launched CJEZ in 1987 (along with several other CKFM announcers), staying until 1992 when he retired from radio.
Banas has put his golden voice to good use not only in radio, but in voice-overs and narrations, where for years he was one of the most sought after voice talents in the business. His list of credits would literally fill a phone book. One of most famous roles is his annual live reading of A Christmas Carol where he does live readings of multiple characters from the Charles Dickens play. With all of his radio and voice accomplishments we sometimes overlook his outstanding talent as a TV actor. From 1966-68, he starred in the CBC-TV series Wojeck where he appeared as detective Byron James.
Enjoy Carl Banas on CKFM here.

(The Bill Dulmage Collection)




Rock Radio Scrapbook pays
online streaming fees to the
Society of Composers, Authors and Music Publishers of Canada (License 22-F)

---
Talent: CAPTAIN WHAMMO (JIM CHANNELL)
Station: WDHF Chicago
Date: 1975
Time: 11:42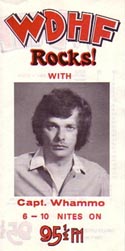 Just about anything went at the height of Top 40 radio. Nothing was too loud, too fast, or too outlandish. If it rocked, it usually worked.

Pushing those limits in the 1970s was Jim "Captain Whammo" Channell. Heard on this aircheck on Chicago's WDHF, the man was a powerhouse of energy. How he kept this up for a entire four-hour airshift is anyone's guess.

Channell later moved into Christian radio, where he's enjoyed a long and successful career. But in 1975 - he was a Top 40 rocker!
Enjoy Captain Whammo on WDHF here.

Jim Channell talks about his career here.
(The Jim Channell Collection)
Note: Jim Channell welcomes your e-mails here. If you would like a free demo of Jim's "Classic Christian Gold" please e-mail here or phone at 239-774-0662.
---
Talent: COUSIN BRUCIE with BENNY BELL
Station: WNBC New York
Date: 1975
Time: 25:46 (unscoped)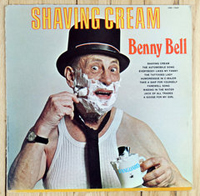 Description by Dan Haber
Remember the novelty tune "Shaving Cream" that was a big hit in 1975? It was resurrected by - among others - Cousin Brucie, who played it one day on WNBC as a joke. What happened next was no laughing matter. The man who co-wrote the novelty tune in the late '40s under the name "Benny Bell" (his birth name was Benjamin Samberg but he also used the nom-de-plume Paul Lynn) was suddenly hot again, and he was trying desperately to take advantage of it. Cousin Brucie invited him on the show and for the next half-hour, he interviewed the artist and played some of his other bizarre songs.
It's an unusual aircheck which was recorded from Toronto from a station more than 300 miles away. There's some fading at times as a result, but it's such a strange encounter, it's worth listening to through the occasional static. It ends with a brand-new version of Shaving Cream, featuring the names of the then-WNBC jocks.
Shaving Cream peaked at #30 on the Billboard chart, but made it to #1 for two weeks apiece on the charts of two Canadian stations: CKLW and CKOC. It was the only chart hit for Benny Bell, who continued to self-release albums until the '80s. Bell was 93 when he died July 6, 1999 in New York.
Enjoy Cousin Brucie with Benny Bell here.

(The Dan Haber Collection)
---
Talent: DON PERRY
Station: WTLB Utica, New York
Date: June 3, 1975
Time: 5:15

For years, WTLB was one of Central New York's great rockers. Among Toronto radio alumni to work there was former CKFH midday man Dan O'Neil. It is to our lasting regret we let an aircheck of O'Neil from 1972 slip out of our hands several years ago! No matter, we have the powerful pipes of Don Perry to entertain you.
To enjoy Don Perry, click here.

(Scrapbook archives)
---
Talent: DONNY BURNS
Station: CKGM Montreal
Date: June 16, 1975
Time: 43:58 (unscoped)
14:25 (scoped)
Donny Burns did an impressive tour of some of Canada's biggest radio stations during his lengthy career.
Burns - not to be confused with late Don Berns of WKBW and CFNY-FM fame - got on the radio map in 1968 when he spent a few months at CHUM in Toronto. It was only his second radio gig. He had been with the Winnipeg group "The Jury" before that.CHUM management didn't think he was quite ready for the Big Time, so they sent him to CJCH Halifax for some seasoning.
Burns did AM Drive in 1971-72 at CKGM Montreal, segued briefly to CKXL Calgary, then returned to CKGM for PM Drive from 1974 to 1976. His next stop was CKLG Vancouver, where he jocked from 1976 to 1977. Then Burns returned to Toronto at easy-listening CHFI-FM in the late '70s into the '80s. By 2001 was at CKPR in Thunder Bay (if any one knows what happened to him between CHFI-FM and CKPR, please let us know).

Hear Donny Burns on CKGM (UNSCOPED) here.

Hear Donny Burns on CKGM (SCOPED) here.

(The Don Shuttleworth Collection)

---
Talent: MIKE COOPER
Station: CHUM Toronto
Date: July 4, 1975
Time: 25:02 (unscoped)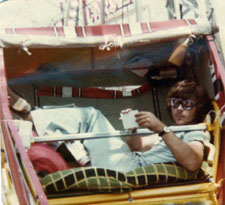 (Photo courtesy Sandee Bergin)
Mike Cooper arrived at CHUM from CHAM Hamilton in early 1974. The next year he set the radio world on fire by setting a world record for longest time on a Ferris wheel at the 1975 Canadian National Exhibition. It was one of two big stunts he would be remembered for at CHUM, the other being his infamous April Fools stunt in 1976.
Enjoy Mike Cooper on CHUM here.

(The Bill Dulmage Collection)
---
Talent: YVONNE DANIELS
Station: WLS Chicago
Date: July 12, 1975 (Upgraded 8-29-10)
Time: 44:32 (unscoped)
20:51 (scoped)



She was the First Lady of Chicago Radio, with a powerful voice that boomed throughout much of the U.S. and Canada via the clear channel signal of Chicago's WLS. She was also a pioneer, a woman on the air at a major top 40 radio station when women weren't nearly as commonplace as on the air as they are now. And there was another barrier to break - she was African-American. Yvonne Daniels rose above it all to become of the legendary deejays of the Top 40 era, making her fame at the Big 89. She was there in the overnight slot from 1973 to 1982 as the first female jock on WLS and the first to work full-time on Chicago AM radio.
After Daniels left WLS, she jocked at Chicago stations WVON, WGCI and smooth jazz-formatted WNUA. Prior to WLS - from 1964 to 1973 - she hosted Daniels Den on WSDM Chicago, the nation's first all-female station (she was the only jock there who used her own name on the air.) Before WSDM, Daniels was at Chicago stations WNYR and WCFL after starting her career in her hometown of Jacksonville, Florida, and working for a time as jazz singer (her father was jazz singer/dancer Billy Daniels.)
Daniels died of breast cancer in 1991 at the age of 53. She was inducted into the Radio Hall of Fame in 1995. Yvonne Daniels Way in Chicago is named after her.
Daniels is in fine form on this aircheck. And check out the heavy spot load - Daniels even does two live reads in a row! There's even a contest - keep in mind this is the all-night show.
Hear Yvonne Daniels (UNSCOPED) here.

Hear Yvonne Daniels (SCOPED) here.

(The Don Shuttleworth Collection)




Rock Radio Scrapbook pays
online streaming fees to the
Society of Composers, Authors and Music Publishers of Canada (License 22-F)

---
Subject: CANADIAN GRAFFITI with SCOTT CARPENTER
Station: CHUM Toronto
Date: August 24, 1975
Times: 53:19/49:36 (unscoped)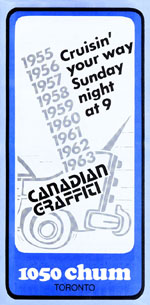 Nostalgia was in following the release of American Graffiti in 1973, and CHUM got in on the fun with Canadian Graffiti. The '50s and '60s music came alive along with the jock talk and the jingles of the era on CHUM every Sunday night from 9 p.m. to midnight.
Scott Carpenter normally hosted the program - ably emulating the style of a '50s-'60s deejay - but now and then Wolfman Jack would do a show (CHUM jocks Terry Steele and Jim Van Horne were also heard as fill-ins). Much effort was made to bring back the fun of '50s-'60s radio in the show, which debuted in early 1974 and continued until at least 1976. According to Carpenter (Pat Bergin), it was estimated that 60 per cent of radios in use in Toronto on Sunday nights tuned into Canadian Graffiti. Which brings us to the story of "The Big Honk."
To promote the show, the station organized the "CHUM Annual Graffiti Parade and Greasers Ball." Listeners gathered at a mall in the north part of the city and drove their vintage '50s and '60s cars down the city's main street - Yonge Street - to city hall. The day ended with a concert by Freddie Cannon and other period acts and was attended by more than 50,000 people.
Part 1 of this show from August 1975 includes an appearance by Terry Steele talking about Mike Cooper, who was in the midst of a world record of 21 days, 10 hours and 10 minutes on a Ferris wheel. You'll also hear commercials for two brands that were really big in Toronto back in the day, Steak n' Burger and H. Salt Fish and Chips.
Enjoy Scott Carpenter with Canadian Graffiti (Part 1, UNSCOPED) here.



Enjoy Scott Carpenter with Canadian Graffiti (Part 2, UNSCOPED) here.

(The Joe Evelius Collection)

For more classic CHUM airchecks, visit The CHUM Archives.



Rock Radio Scrapbook pays
online streaming fees to the
Society of Composers, Authors and Music Publishers of Canada (License 22-F)

---
Subject: JACK DENNETT TRIBUTE
Station: CFRB Toronto
Date: August 27, 1975
Time: 33:42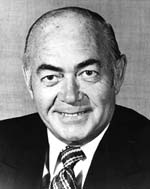 "I believe in news truth, news decency and integrity." - Jack Dennett
On Canada's authoritative news voice, he was the voice of authority.

For a-quarter century, Jack Dennett held down one of Canadian radio's most coveted posts, the 8 a.m. and 6:30 p.m. newscasts on Toronto's CFRB. His broadcasts always began with Hunter's Horn - the first few bars of A Hunting We Will Go played by a hunting horn - which he had inherited from Jim Hunter, who did the broadcast until his death in 1949. Near the end of his life, surveys showed Dennett had 406,000 listeners on his twice-daily newscast, which he wrote himself. Dennett never missed a scheduled newscast and worked up until about a month before his death on August 27, 1975, of cancer, at the age of 59.
Dennett arrived at CFRB in 1943 from CKRC Winnipeg, and originally did the 11 p.m. newscast on CFRB. He started in radio in the early '30s at the age of 15 as an office boy at CFAC Calgary. Dennett's big break came May 30, 1932 - his 16th birthday - when an announcer didn't show up and he got to fill in.
By 1935, Dennett was doing hockey interviews and in 1945 became part of the Hot Stove League NHL radio show from Toronto's Maple Leaf Gardens. He joined the TV version of the Hot Stove League in 1952 and continued with both the radio and TV broadcasts of the show until 1962, when he continued with the TV broadcast only. Just days before his death, Dennett was inducted into the Canadian Sports Hall of Fame.
Dennett interviewed every Canadian prime minister from R.B. Bennett to Pierre Trudeau. A lifelong admirer of Winston Churchill, he considered one of his best broadcasts to be a half-hour memorial tribute on Churchill in 1965. The broadcast was made into a record and distributed in Ontario schools.
CFRB presented the following tribute to Dennett within hours of his passing. Narrated by CFRB newsman Torben Wittrup, it contains the voices of Wally Crouter, Gordon Sinclair, Bob Hesketh, Foster Hewitt, Conn Smythe, Jim Coleman, Pierre Berton, former Ontario premier Bill Davis, among others, and of course Dennett himself.
We're pleased to present CFRB's tribute to Jack Dennett here.

(The Bill Dulmage Collection)

A note from Bill Dulmage:

As I recall, I obtained this recording after a contribution to the Canadian Cancer Society. That was part of the deal. So, perhaps if you enjoy hearing this again (or for the first time) and you contribute to the society from time to time, it might be nice to send them an extra donation at this time. Just a thought.

---
Talent: J.J. JEFFREY
Station: WLS Chicago
Date: September 8, 1975
Time: 55:43 (unscoped)
22:37 (scoped)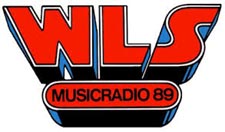 In 1975, WLS was at the mid-point of its 30-year run as a Top 40 radio station.
J.J. Jeffrey was the midday personality, following morning man Fred Winston. The rest of the star-studded lineup included Bob Sirrott in afernoon drive, with John Landecker in early evenings and Steve King in late evenings. Yvonne Daniels held down the all-night show.
Hear J.J. Jeffrey on WLS (UNSCOPED) here.

Hear J.J. Jeffrey on WLS (SCOPED) here.

(The Don Shuttleworth Collection)



Rock Radio Scrapbook pays
online streaming fees to the
Society of Composers, Authors and Music Publishers of Canada (License 22-F)

---
Talent: LARRY MICHAELS
Station: CJIC Sault Ste. Marie, Ontario
Date: September 17, 1975
Time: 12:45
CJIC billed itself as All Good Music - All the Time in 1975 and followed through with an interesting adult contemporary-oldies mix.
Larry Michaels was the midday jock at the time.
You can hear him and sample mid-'70s CJIC here.

(The Don Shuttleworth Collection)
---
Talent: JOHN ZACHERLE
Station: WPLJ New York
Date: September 18-19, 1975
Time: 30:14/29:38 (unscoped)
11:03/3:05 (scoped)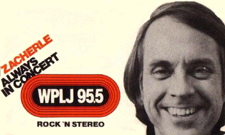 Best known for his work as a TV horror show host, John Zacherle was also one of the leading album rock jocks in the early years of the genre. Zacherle arrived at New York's WNEW-FM in 1968 shortly after the station began its legendary progressive rock format. Zacherle also did the album format at Philadelphia stations WDAS-FM and WMMR. Most of his time in progressive rock radio was spent at New York's WPLJ, where he spun the discs throughout the '70s.
Long before his album rock days, Zacherle was a Philadelphia TV legend. He hosted an enormously popular late-night horror show on Philadelphia's WCAU-TV in the 1950s. Called Shock Theatre, Zacherle appeared as the ghoulish figure Roland in the show that was shown on Philadelphia's Channel 10 in 1957 and 1958. The show moved to New York's WABC-TV in 1959, and later to WOR-TV in New York. In 1963 and 1964, he took his act to New York's WPIX-TV. After that ended, he hosted what a spooky version of American Bandstand - sort of a "Transylvania Bandstand" - on New Jersey's WNJU from 1965 to 1967.
Zacherle was also a recording artist, making the Top 10 nationally in 1958 with the novelty classic Dinner With Drac. Supposedly, it was Dick Clark who gave him the nickname The Cool Ghoul.
Zacherle returned to TV in the 1980s, playing a wizard on CBS-TV's Captain Kangaroo. He also did a few TV shows that reprised his Roland character. In 1984, he began hosting an annual Halloween show at New York's WCBS-FM. The show moved to WXRK New York after 1992. He was still going strong in 2007, hosting a Halloween night show at WCBS-FM at the age of 88! He died October 27, 2016, about a month after his 98th birthday.
Hear John Zacherle on WPLJ (Pt. 1 - UNSCOPED) here.



Hear John Zacherle on WPLJ (Pt. 1 - SCOPED) here.

Hear John Zacherle on WPLJ (Pt. 2 - UNSCOPED) here.



Hear John Zacherle on WPLJ (Pt. 2 - SCOPED) here.

(The Don Shuttleworth Collection)



Rock Radio Scrapbook pays
online streaming fees to the
Society of Composers, Authors and Music Publishers of Canada (License 22-F)

---
Talent: JACK ARMSTRONG
Station: KDKA Pittsburgh
Date: October 12, 1975
Time: 2:13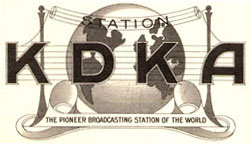 It's Jack Armstrong as you've never heard him before.
Armstrong toned down his act considerably for a brief stint at heritage station KDKA in the mid-1970s.
Enjoy a considerably subdued Jack Armstrong at KDKA here.

(Scrapbook archives)
---
Talent: JIM BRADY
Station: CFTR Toronto
Date: November, 1975
Time: 10:13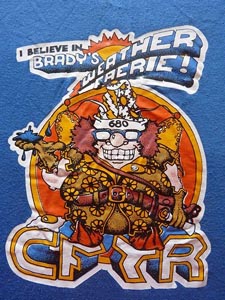 "That's 'Gypsies, Tramps and Thieves,' a song based on a radio announcers' convention."
Jim Brady set Toronto radio on its ear in the '70s and early '80s with his wild and wacky morning show on CFTR.
This aircheck captures Brady during his prime at 'TR, and Rock Radio Scrapbook contributor Dan Haber has some background...
"It had only been a few years since 'TR went Top 40 and set its sites squarely on CHUM by bringing in morning sensation Jim Brady. On this 'check, you'll hear appearances by "Crazy Carlton," (Brady's long-time morning op Carl Ramprashad), the Weather Faerie, "Capt. Inspiration" aka newsman J. Michael Phillips (Marvin Piuti in real life) and the legendary Don Parrish doing one of the liners. You'll also notice temperatures being given in both Celsius and Fahrenheit, a jingle cart that gives up the ghost in mid-broadcast and a reference to an Elvis Presley New Year's concert in Pontiac, Michigan.
I'm not sure how many people actually heard Brady's first-ever broadcast for CFTR, but I did, although I didn't know who he was at the time. Before Brady did drive-time mornings, he went on the air in a sort of test run doing one all-night shift, apparently to get the bugs out. All the production elements were there – including the time check sound effects and some of his other bits. But he never gave his name once during the entire show, instead saying things like "I'm Frankenstein" or "I'm Rumpelstiltskin" whenever an I.D. came up. I remember listening after midnight that morning, and it was instantly obvious this guy was anything but an all-night jock."
Enjoy Jim Brady on CFTR here.

(The Clint Nickerson Collection via Dan Haber)
---
Subject: BILLY PEARL for TODAY'S ARMY
Station: Various
Date: December, 1975
Time: 24:48 (unscoped)
5:05 (scoped)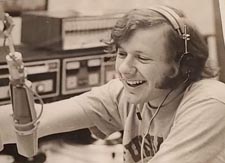 Back in the day, it was a common practice for stations to carry shows for "Today's Army." Produced in Hollywood by Roger Carroll Enterprises for the U.S. Army, the shows were heard all over the U.S. on mostly small and medium market stations to fulfil public service commitments. The programs were distributed in vinyl in these pre-Internet days.
Billy Pearl was one of the jocks who contributed to this effort. The veteran of Los Angeles and area radio (KYMS, KWIZ,KIIS, KKDJ, KHJ, KRLA, KMPC, KABC and KFMB San Diego.) At KABC, he hosted talk shows, including a program with Bill Press. Pearl later became a lawyer (as Bill Pearl) and founded the Long Beach news site lbreport.com in 2000.
Pearl died January 4, 2022 at the age of 71, after a two-year battle with cancer.
Enjoy Billy Pearl for Today's Army (UNSCOPED) here.

Enjoy Billy Pearl for Today's Army (SCOPED) here.

(The Joe Fazio Collection)
---
Talent: MACHINE GUN KELLY
Station: KHJ Los Angeles
Date: December 29, 1975
Time: 46:11 (unscoped
12:14 (scoped)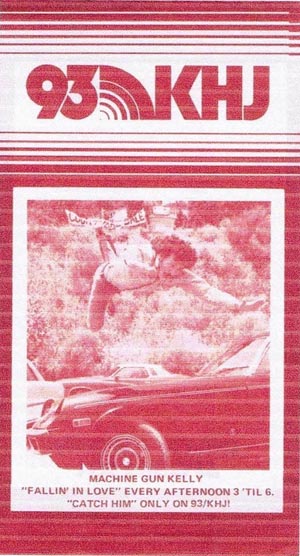 Machine Gun Kelly always aimed higher.
The man born Gary Sinclair got his start in 1970 in his hometown of Ada, Oklahoma at KTEN (he got his air name from the notorious 1930's gangster, Machine Gun Kelly). The following year, Kelly moved to 50,000-watt monster KOMA in Oklahoma City. Radio mogul Lee Abrams took notice and brought him to WGCL-FM Cleveland in 1972.
After a stop at KSTP-FM in Minneapolis where he helped bring the station from 16th to second in the ratings, the Gunner moved to KHJ Los Angeles in 1974. He soon moved into TV and film, starring as a DJ in "A Star Is Born", then acting as a priest inClint Eastwood's "The Enforcer." He was also cast in 50 prime-time TV roles.
Kelly moved to KTNQ in 1977, and was named Billboard National Radio Personality of the Year the following year. He was also enjoying a successful voice-over career and adding more TV roles to his resume.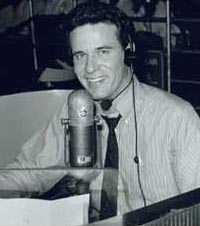 After a two-year stay at CBS in New York, Kelly returned to Los Angeles at KIIS-FM while also starting the "Live From the '60s" syndicated radio show with host The Real Don Steele. Next stop, in 1989, was KODJ, where he joined Steele, Charlie Tuna,Humble Harv and Rich Fields. Moves to KCBS-FM Los Angeles and KOOL-FM in Phoenix followed.
In 1995, Kelly travelled across the pond with his wife Molly for "Capitol Gold" in London as "M.G. and Molly" (he had dropped the Machine Gun moniker years earlier after a spate of shootings in Los Angeles). He was later heard on KGBO Las Vegas and Mix 96 in Calgary.
Since 1998, Kelly's large body of work has included "American Hit List", "The Amazing '80s", "Back to the '70s", "Classic Hit List", "Your '90s Rewind" and a relaunch of "Live From the '60s with The Real Don Steele." He celebrated a half-century in the business in 2020.
Enjoy Machine Gun Kelly on KHJ (UNSCOPED) here.

Enjoy Machine Gun Kelly on KHJ (SCOPED) here.

(The Joe Fazio Collection)
---
Subject: 'KB COMPOSITE
Station: WKBW Buffalo, New York
Date: December, 1975
Time: 7:22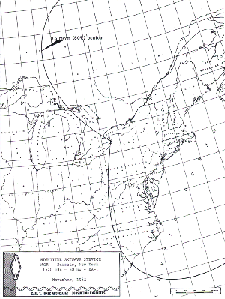 A 1982 WKBW nighttime coverage map, courtesy Bill Dulmage. For a closer look, click here.
WKBW (now known as WWKB) has been known almost as much for its incredible signal as its great programming. One of the most powerful of the North American 50,000-watt blowtorches, the Buffalo, New York, station at 1520kc has been heard as far away as Sweden, Italy, Morocco, South Africa, New Zealand, Australia and many points in between.
Not surprisingly, the station came in almost like a local in Quebec City, where contributor John McGrath was taping in December, 1975. McGrath talks about listening to 'KB radio and other Top 40 stations in Quebec City...
"Growing up in Quebec City, there wasn't a whole lot of choice for top 40 radio. There was CFLS, a French-language rocker, but in English, after CFOM went off the air (in 1975), there was no music station. So I cruised the dial and picked up all kinds of neat stuff, but one of my favourites, and one of the most powerful signals, was the mighty 'KB from Buffalo. I listened all the time. It came in stronger than the Montreal stations did. As a voice-over actor now (www.johnsvoice.com) reading commercials, station promos and IDs and lending my voice to cartoons, I must say I got a lot of my early influences from the fabulous on-air talent at WKBW."
On this aircheck, you'll hear the voices of Beverley ('KB's first full-time female jock), Jim Quinn, Super Shannon and Hank Nevins. Also, there's a commercial with Dan Neaverth. At that time, 'KB's schedule included Neaverth in mornings, George Hamberger in middays, Jon Summers in afternoon drive, Jim Quinn and Super Shannon in the evening, Beverley all night and Hank Nevins weekends.
Enjoy 'KB - as recorded in Quebec City - here.

(The John McGrath Collection)
---
Talent: SUPER SHANNON & BEVERLEY
Station: WKBW Buffalo, New York
Date: December, 1975
Time: 6:10
From Hound Dog Lorenz to Jack Armstrong to John Otto, WKBW had a rich legacy of night-time personalities.
"The Hound" was the first to play rock 'n' roll in the evening at 'KB, but he was gone by the time the station became a 24-hour Top 40 outlet on July 4, 1958. Tom Shannon took over the evening slot, which throughout the '50s and '60s was filled by such names as Dick Biondi, Ted Hackett, Joey Reynolds, Jefferson Kaye, Bud Ballou, Sandy Beach and Tim Kelly.
By 1971, Jack Armstrong was screaming his lungs out every night for 'KB listeners. Other 'KB night-time jocks in the '70s included Bob McCrae, Shane, Don Berns, Jim Quinn, Super Shannon, Jay Fredericks, Al Bandiero and Craig Matthews. The '80s saw the arrival in evenings of Chuck Lakefield and later, talk shows with John Otto and Bruce Williams (via NBC Talknet). 'KB dropped live-assist music programming in 1988, reviving it in 2003 with a voice-tracked Armstrong back in evenings until the station switched to talk in 2006.
Enjoy Super Shannon followed by Beverley from December, 1975 here.

(The John McGrath Collection)
Visit John at...
---