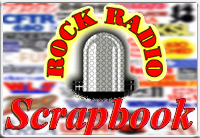 Airchecks: 1977
Talent: PETE N' GEETS
Station: CHUM-FM Toronto
Date: 1970s
Time: Various

(Logo courtesy Bill Dulmage)
Long before classic rock, Pete Griffin was playing the classics.
Griffin was one of the announcers on CHUM-FM during its classical era, from 1963 to 1968 (interrupted by a year at CJAD Montreal in 1966.) When CHUM-FM made the transition from classical to progressive rock in 1968, Griffin and fellow announcer Walter Michaels went along for the ride. Initially, Michaels did mornings and Griffin was on in the afternoon.
In 1970, Griffin took over the morning show and Michaels moved to middays (the former was gone from the station by '72 - he became one of Canada's most successful voice-over talents under his real name, Walter Soles). Finally, in 1972, Griffin gained an on-air partner, Dave Haydu - a.k.a. Geets Romo, who was the station's engineer. It was Toronto radio's only morning "team" at the time, a common practice now but groundbreaking then.
The pairing of Griffin and Romo as Pete 'n Geets was sheer genius. The dry wit of Griffin was a perfect foil for the zany humour of Romo and his various characters. And they had quite a run.
The Pete n' Geets pairing lasted five years at CHUM-FM (Romo also doubled for a time as Phil Inn on weekends). After Haydu left in 1977, Griffin did the CHUM-FM morning show solo until 1980, when he left for mornings at CFNY. Romo segued to Q-107 for a couple of years starting in 1977, partnering in the morning show with John Donabie and Ted Woloshyn (separate times.) In 1980, the pair got back together in mornings at CFNY, joining CHUM-FM alumni Dave Marsden (program director) and Jim Bauer (overnights.)
Pete n' Geets entertained CFNY audiences for five years. Griffin departed in 1987 for a short spell in mornings at CFGM Richmond Hill, Ontario, and by the '90s was doing afternoon drive and a garden show at CFMO-FM in Smiths Falls, Ontario. He later moved to Ottawa. Haydu remained at 'NY as chief engineer. In 2001 - after 21 years at CFNY - Haydu returned to the CHUM Radio Group as Director of Engineering. He left the CHUM Radio Group - where he had been director of engineering - in 2009 as part of a downsizing by the station's owner, Bell Globemedia.
Here are some airchecks of Pete n' Geets at CHUM-FM.
Segment 1: Pete n' Geets - Studio Tour (4:42)

Segment 2: Pete n' Geets - Romo Report #1 (6:39)



Segment 3: Pete n' Geets - Fashion Report (5:11)



Segment 4: Pete n' Geets - Romo Report #2 (5:24)



Segment 5: Pete n' Geets - Big Red (6:29)



Segment 6: Pete n' Geets - McTavish McRomo (3:32)

(The Mark Ehmcke Collection)
---
Talent: DENNIS ELLIOTT
Station: WPEZ Pittsburgh
Date: January 1, 1977
Time: 1:23:48 (unscoped)
10:39 (scoped)

Once a Pittsburgher, always a Pittsburgher.
Dennis Elliott has spent much of his radio career in the Steel City and area, with stops at WXKX, WDSY, WSSZ, WZPT, WKVE-FM and WPEZ (now known as WWSW).
He's also a sought-after voice talent having done imaging for several stations around the country, including outlets in Wyoming, North Carolina, Arizona and West Virginia.
On this aircheck, Elliott counts down the last 20 songs of WPEZ's Top 100 of 1976. Lets go back!
Enjoy Dennis Elliot on WPEZ (UNSCOPED) here.

Enjoy Dennis Elliot on WPEZ (SCOPED) here.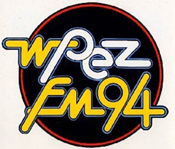 (The Joe Fazio Collection)
---
Subject: THE BLIZZARD OF '77
Station: WKBW Buffalo, New York
Date: January 29, 1977
Time: 22:47 (Upgraded 4-7-13)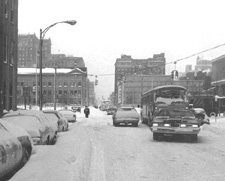 It was the first snowstorm to warrant a U.S. federal disaster area declaration. Twenty-nine people died and total damage was estimated at $300 million in what became known as the Blizzard of '77.
The winter of 1976-77 had already been a bad one for Buffalo. Lake Erie froze over on December 14, 1976, an early record. Snow depth in Buffalo was 30 to 35 inches and snow plowing was well behind. At one point, it had already snowed for 28 consecutive days and Buffalo was in the midst of its coldest January ever.
The morning of January 28 started innocently enough, with what seemed to be just another snow flurry. But things got worse in a hurry. There was little time to react as whiteout conditions stranded thousands at work, in homes and in cars. The storm raged for four days as drifts reached 30 feet and the wind-chill dipped to a numbing sixty below zero.
Local media responded quickly and responsibly to the disaster, with round-the-clock coverage on many of the radio and TV outlets. One station that performed admirably was WKBW, as we hear on this aircheck with morning man Dan Neaverth and newscaster Henry Brach.
Hear it here.

(The Nick Seneca Collection)
*Thanks to Nick Seneca for giving us special permission to use this aircheck, which is on his web site.
AUDIO ENHANCEMENT by Andy Rebscher
---
Talent: THE REAL DON STEELE, JOE NASTY
Station: KTNQ Los Angeles
Date: January 30, 1977
Time: 1:00:21 (unscoped)
11:14 (scoped)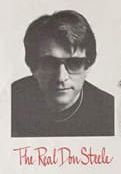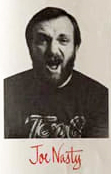 With the golden age of high-energy Top 40 AM radio slipping away, KTNQ reached one more time for the brass ring. Michael Hagerty tells us more...
"KTNQ signed on a few minutes before local sunset on the day after Christmas, December 26, 1976. The first voice was its Program Director, Jimi Fox. The entire airstaff (The Real Don Steele, Chuck Browning, Joe Nasty, Nancy Plum, Beaver Cleaver, Rich Brother Robbin, Willie B. Goode and John Driscoll) followed, doing a few minutes each.
Charlie Tuna didn't arrive until September 25, 1978. Two years earller - in September of 1976 - he was still PD and mornings at KIIS AM/FM and would go to KHJ (replacing Charlie Van Dyke) in May of 1977.
Jack Armstrong arrived in June of 1978 to do morning drive, as (by then) PD John Driscoll found that programming a radio station and doing a morning show was just too much. That same week, Storer announced KTNQ would be going Country in 90 days, with their FM (KHTZ) going Top 40, but automated in some dayparts.
That's when Steele quit.

I don't know what they did in the interim, but on the day Tuna arrived, Armstrong went to afternoons.
Machine Gun Kelly arrived March 18, 1978, did a year in evenings and was gone.
Of course, the AM/FM format flip never happened, the stations were sold to separate owners, KTNQ went Spanish on July 31, 1979 and the remaining Ten-Q airstaff (Tuna, Sebastian, Jim Conlee, Armstrong and Beaver Cleaver) continued on KHTZ, whose owners decided in September that they should be AC, not top 40, and let everyone go except Tuna."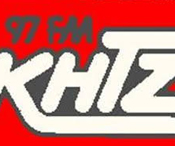 This is high-energy radio at its best. Enjoy!
Enjoy The Real Don Steele and Joe Nasty on KTNQ from January 30, 1977 (UNSCOPED) here.

Enjoy The Real Don Steele and Joe Nasty on KTNQ from January 30, 1977 (SCOPED) here.

(The Joe Fazio Collection)
---
Talent: CHUCK MORGAN
Station: CKGM Montréal
Date: February 6, 1977
Time: 58:31 (unscoped) (Upgraded 10-18-15)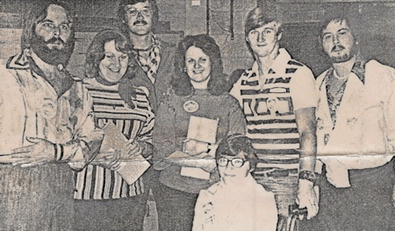 CKGM "Summer of 98" Concerts Series of the mid-late '70s, Montreal Forum, with contest winners, Beach Boy Carl Wilson, CKGM emcees Marc Denis (back) and CKGM swing and promotions director Chuck Morgan (far right)
(Description by Marc Denis)
In the long and colourful history of 98 CKGM Montreal, no decade was more prominent nor more successful than the 1970s. The legendary AM Top 40 rocker in La Belle Province garnered huge ratings and attracted nothing but the top on-air talents from across Canada and the U.S. during that special era.
One of the highly-memorable Americans to smoke the airwaves in Montreal during the '70s was Chuck Morgan (aka Tom Watson). Energy, enthusiasm, personality…the "Chucker" brought it all and took no prisoners during two different stints on the Great 98 during the 1970s. Aside from his tenure in Montreal during the '70s, the well-travelled Watson also worked on-air at CHUM Toronto (overnights), WQXI-FM Atlanta, WNCI Columbus Ohio, KJR Seattle, KIFM San Diego, KEZR San Jose, KVIL Dallas, KXKL Denver, WOLL West Palm Beach, Florida (PM drive and PD) and KJLL Los Angeles, the latter as Director of Operations and Programming.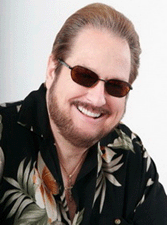 Tom Watson (a.k.a. Chuck Morgan) today
The Tennessee-born Watson has won many awards including a Billboard PD of the Year & Marconi Award, another as Consultant of the Year by Billboard Magazine and was named One of America's Best PDs by Radio INK four different times throughout his stellar broadcasting journey.
As of 2013, Tom Watson was President of A.C.C. Consulting & Marketing International based in Burbank, California, and has consulted radio stations in Australia, Hong Kong, London, Dublin, Stockholm, and Istanbul as well as in the U.S.A. in the areas of management, on-air talent development and coaching, morning show talent development, promotions, programming, music, marketing, and sales.
In June 2013 Marc Denis, creator and curator of the CKGM Montreal Super 70s Tribute Pages, wrote:
"As I celebrate 10 years of building the CKGM Super 70s Tribute Pages online, and on RRS creator-curator Dale Patterson's special invitation, allow me to thank Dale for his on-going support of my initiative and to thank the dozens of ex-listeners and ex-employees of 980 CKGM now scattered around the world who forwarded CKGM audio and visual memorabilia of all kinds my way between 2003 and 2013. I started out July 1st, 2003 with a mere page or two of sparse material, so proud to say that 10 years later, the CKGM Tribute Pages have grown to five fully-documented sections with a sixth chronicling the CKGM 50th Anniversary Alumni Reunion of 2009. A big heartfelt merci beaucoup to all…and keep it coming, mes amis, as we continue together to write the CKGM Montreal story for all to enjoy, mais oui !
And now, to celebrate 10 years online, MUCH MORE MUSIC with one of my great on-air colleagues of those memorable CKGM Super 70s years…"
Enjoy Chuck Morgan on CKGM (UNSCOPED) here.


(The Marc Denis Collection)



Rock Radio Scrapbook pays
online streaming fees to the
Society of Composers, Authors and Music Publishers of Canada (License 22-F)

---
Talent: T. "TRUCKER'" BRADLEY
Station: CFRW Winnipeg
Date: March 15, 1977
Time: 15:19

(Courtesy Tim Bradley)
The CFRW call-letters stand for Coming FRom Winnipeg.
It was a fitting radio stop for T. "Trucker'" Bradley, whose voice has come from radio speakers in the 'Peg for many years.
Tim Bradley has jocked at five different Winnipeg stations in a career that began in 1973 at CJNR Blind River, Ontario. The native of Timmins, Ontario, moved to CKCY/CJIC Sault Ste. Marie in 1974 before taking his place at another northern Ontario station - CKSO Sudbury - in 1975.
Bradley's first Winnipeg gig was from 1976 to 1980 at the legendary CFRW. He did 9 p.m.-midnight and the occasional Saturday afternoon shift at CFRW, part of a stellar lineup that in 1977 included Ron Able (6-10 a.m.), Pat Holiday (10 a.m.-2 p.m.), Steve Jackson (2-6 p.m.), Gary Christian (6-9 p.m.) and Mark Elliot (midnight-5 a.m.). Canadian broadcast legend Bob Laine was the general manager with Pat St. John holding PD duties.
Bradley left CFRW in 1980 become promotions director/swing jock at CITI-FM in Winnipeg. That was followed by gigs at CKPR Thunder Bay, Ontario, (1988) and four more Winnipeg stops: 1290 Fox (1989), Q-94 (1993), Bob-FM (2002) and again at CITI-FM (2007-2010).
Enjoy T. "Trucker'" Bradley on CFRW here.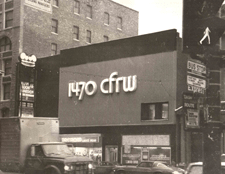 (CFRW in 1977/Courtesy Tim Bradley)
(The Tim Bradley Collection)
---
Talent: GLENN WALTERS
Station: CFTR Toronto
Date: March 19, 1977
Time: 4:40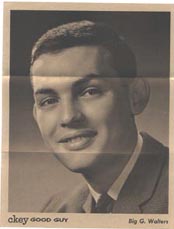 (Photo courtesy Craig Smith)
He talked the talk, and walked the walk.
Able to do virtually any music format - from Top 40 to progressive rock to easy listening and more - "Big G" Glenn Walters could certainly talk. And, as evidenced by his tour of 14 radio markets in a 40-year career, he did the "walk" too. His nephew, Rick Walters, tells us more about the incredible career of "Big G" Glenn Walters:
"Glenn was a great story teller, he loved to tell stories some true others were half true, others were totally fabricated. it was so enjoyable listening to his stories. I think today Glenn may have been more successful in radio than the time he spent at stations like CFTR etc. where it was get in and get out but you better entertain. When he spoke I was captivated, I don't know if it was that I was enamored or just the way he told the stories or both. He was a great communicator, something that is missing in radio today. There are only a few good communicators today, to me those are the ones who are great at their craft, but that's a whole different topic. I wish I could give you a year to year run down of the stations he worked at but I was just a kid and a lot of the stations we couldn't pick up any way. I know he worked in Niagara Falls, London, Toronto, New York, L.A, Hawaii and Thunder Bay but I know there were small stops along the way.
I remember him telling me he was working in North or South Carolina and the huge bulbs they used at the transmitter to keep the station on the air were in the control room, yep the same room. He said it was a little intimidating, every time you cracked the mic all you could hear in your headphones was this constant hum from the tubes, imagine that happening today!! Glenn loved radio and all he every wanted to do was play radio but the industry was changing rapidly and the fun was becoming secondary, more importantly he was a good man with a big heart, I really do miss him and the wonderful stories."
Walters may be the only man to jock at each of the three Toronto rock stations CKEY, CFTR and CFTR (he was only missing CHUM for the career "Grand Slam"). From 1961 to 1964, Walters was a Good Guy at CKEY. In 1967, he succeeded Tom Fulton as host of "The Whole Bag", a late-night progressive rock show at CKFH that was a pioneer of the genre. He returned to Toronto in the mid-1970s at Top 40 CFTR.
Enjoy Glenn Walters at CFTR here.

(The Tish Iceton Collection)
Kudos to SOWNY's Craig Smith, who sent us both the aircheck and the pics! Thanks, Craig!
---
Subject: APRIL FOOLS' METRIC TIME HOAX
Station: CFTR Toronto
Date: April 1, 1977
Time: 6:51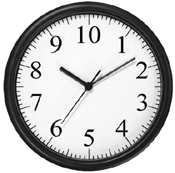 (Description by Dan Haber)
It happens every April 1 – stations trying to top each other with pranks on listeners to see how many people they can take in. But of all the stunts ever pulled in Toronto, I consider this one the very best.
It came exactly two years after the federal government in Canada forced people to convert to the metric system, on April Fools' day, no less. All current temperatures in weather forecasts were being given in Celsius as well as Fahrenheit. Speed limits on streets and highways went from miles to kilometres and the gas used to power those cars was suddenly being pumped in litres instead of gallons.
Two years in, a lot of people were still confused. And then came Metric Time, a brilliant concept first used in Australian radio and reproduced to perfection on the airwaves of CFTR. The premise: the little-known final conversion to "Metric Time" would be taking place in 1979, with the government giving Canadians a two-year "early warning" about the impending change.
The entire scenario is "explained" in this wonderful bit of tape from that famous Fools' Day in 1977. It begins with CFTR News Director, the great Robert Holiday, issuing yet another hoax in his 7:30 a.m. newscast, this one a tried and true classic about a phone book misprint. (Remember phone books?)
It then segues into the story of Metric Time, with a "leading scientist" explaining the concept and real streeters reacting both positively and negatively to the "news." In addition to Holiday, you'll hear reporter Glenis Bell and Randall Stevens. The piece ends with the actual recording from the special phone line set up to explain the scheme, where the joke is finally revealed for those who hung on long enough to hear it.
A brilliant hoax that was artfully done, because a lot of people fell for it.
Enjoy CFTR's April Fools' Metric Time prank here.

(The Dan Haber Collection)
---
Talent: JIM KERR
Station: WPLJ New York
Date: April 15, 1977
Time: 26:34 (unscoped)
11:27 (scoped)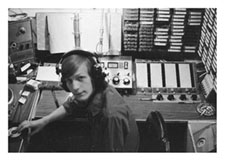 Jim Kerr got his radio start knocking on doors.
Kerr was only 14 years old in 1967 when he decided he wanted to be in radio. He went just about every radio station he could find in his hometown of Detroit, before finally taking a Greyhound bus to Ypsilanti, Michigan, and the studios of WYNZ. The general manager of the station told him he needed to sell $60 worth of advertising for every hour he was on the air. A few weeks later - and after having knocked on many doors - Kerr returned to the station with $700. He was given a shift and a radio career was born.
After four years in suburban Detroit and side trips to Orlando and Washington, D.C., Kerr made it to the big time in 1971 at the legendary WKNR in the Detroit suburb of Dearborn. A few months later he went to WCAR Detroit for production work and then in 1972 he heard about a job opening in Chicago. After hitchhiking to the Windy City, Kerr wound up with the morning shift at ABC-owned FM WDAI. A year later he joined Charlie Van Dyke, Fred Winston, John Landecker and others on the AM side of WLS.
Kerr's more than four-decades-long career in New York radio began in 1974 when ABC transferred him to WPLJ. Kerr spent 15 years at "New York's Best Rock" - with a brief hiatus at WPIX - before leaving WPLJ in 1989. From there it was on to country-formatted WYNY, and then WMXV, WQCD and WLTW. Kerr, who was Rush Limbaugh's principal fill-in for five years and has filled in on many other talk shows, arrived at WAXQ in 2003. He celebrated his 50th anniversary in radio with long-time with long-time WAXQ sidekick Shelli Sonstein in 2017, still rockin' after all these years.
Enjoy Jim Kerr at WPLJ (UNSCOPED) here.

Enjoy Jim Kerr at WPLJ (SCOPED) here.

(The Don Shuttleworth Collection)
---
Talent: JOHN RODE
Station: CILQ (Q-107) Toronto
Date: May 22, 1977
Time: 59:41 (unscoped)
5:06 (scoped)

To be the first voice of Q-107, the Toronto FM station chose a jock better known for his success on the AM dial.
John Rode, whose long radio resume includes such biggies as WRKO Boston, WSAI Cincinnati, WDRC Hartford and WIBG Philadelphia, had already made his mark in Toronto radio when he arrived at Q-107 in the spring of 1977. Rode took over mornings at CKFH in 1969 and moved up the street to CHUM the next year. After a stop at CFUN Vancouver in 1973, and a return to CHUM, Rode arrived at Q-107 and was given the honour of launching the station which happened at 1:07 p.m. on May 22, 1977.

Rode was Q-107's original morning man, followed by Murray Smith in late mornings and program director Dave Charles in early afternoons. Then it was John Donabie in afternoon drive, Mary-Anne Carpentier in evenings and Scott Marwood on the all-night show.
Officially, the first song played was Deodato's Also Sprach Zarathustra. That was followed by Murray McLachlan's Hard Rock Town. These songs are not included on this aircheck.
Enjoy John Rode and the launch of Q-107 (UNSCOPED) here.

Enjoy John Rode and the launch of Q-107 (SCOPED) here.

(The Bill Dulmage Collection)
---
Talent: CHUCK AZZARELLO
Station: CHEZ-FM Ottawa
Date: Spring, 1977
Time: 6:20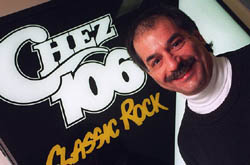 He was CHEZ-FM's "Father of Fun", and a key figure in the early development of Canadian FM radio.
Chuck Azzarello helped launch Ottawa's first progressive rock station, CHEZ-FM, in the spring of 1977. An air personality as well as a programmer, Azzarello helped guide CHEZ-FM to top spot in the Ottawa radio ratings in just 10 years, displacing long-time number-one CFRA. The Toronto native was president and general manager of the station when he departed in 1999 after Rogers took over.
Azzarello made radio waves early in life, helping start Radio York in his second year at the Toronto university. His first major professional gig was in 1970 at CHLO St. Thomas, Ontario, where he quickly went from air personality to program director. From there, Azzarello moved to CJFM Montreal, followed by a stint at CHUM-FM. CHEZ-FM followed.
One of the highlights of Azzarello's career was his astrology show on CHEZ-FM. Astrology was one of his passions and his 10-minute morning show on the subject attracted a loyal audience. It was that passion - and a skill in working with people - that led to Azzarello's success. Recalling Azzarello in an interview with the Ottawa Citizen, CHEZ-FM music director Steve Colwill said "people really felt they were part of a family back in those days and Chuck looked after them well."
Azzarello died of colon cancer August 22, 2009. He was 60.
This aircheck opens with Azzarello arriving for the beginning of a Saturday morning shift. He chats with the overnight jock for a while then begins his own show. It's an interesting and rare look at early CHEZ-FM.
Enjoy Chuck Azzarello on CHEZ here.

(The Bill Dulmage Collection)
---
Talent: CAROL FORD
Station: WOWO Fort Wayne, Ind.
Date: May 29, 1977
Time: 1:02:50 (unscoped)
39:02 (scoped)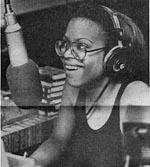 Gentlemen, start your engines!
It's Indy day, and the hits are flying past faster than the cars will be in a few hours at the Old Brickyard. Carol Ford - who held down the overnight shift at WOWO from 1976 to 1978 - is heard in the first aircheck from this famous Fort Wayne station to be heard on Rock Radio Scrapbook after years of searching. Ford pretty much had a national audience given WOWO's tremendous 50,000-watt night-time signal. Years later, Ford would enjoy that same audience reach again when she appeared on SiriusXM'sSoul Town.
Ford also jocked at WDMT-FM Cleveland, KYA San Francisco,and WRKS New York.
Enjoy Carol Ford on WOWO (UNSCOPED) here.

Enjoy Carol Ford on WOWO (SCOPED) here.


(The Joe Fazio Collection)
---
Talent: DR. DON ROSE
Station: KFRC San Francisco
Date: May 30, 1977
Time: 24:25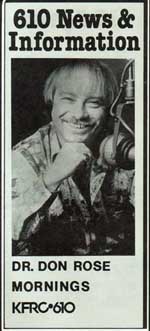 "I'm married to radio, and I'm thinking about suing it for non-support."
He smiled through the pain.
Donald Dwayne Rosenberg - known to his listeners as Dr. Don Rose - suffered with debilitating pain throughout most of his life. A botched heart surgery in 1972 led to chronic knee problems and 11 surgeries. It led to him having his kneecap removed and, after a fall in 1984, he had his leg amputated.
But these problems, Dr. Don was one of the brightest, happiest sounding people on the air. A native of North Platte, Nebraska, Rose got his professional radio start in 1955 at KWDE in Beatrice, Nebraska. He worked his way up the bigs, finally making it in 1967 with the morning show at WQXI Atlanta. The next year, he took over AM Drive at WFIL Philadelphia, and Billboard named him Disc Jockey of the Year in 1973. That same year, after a chance encounter with RKO programming chief Paul Drew, he moved to San Francisco for the morning show at KFRC. He was hugely popular there, leaving only after the station went to a Big Band format in 1986.
Rose suffered further personal tragedy when he suffered a heart attack while on the air at K-101 in San Francisco. He never returned to full-time broadcasting again, passing away in 2005 after a bout with pneumonia. He was 70.
Rose was elected to the Bay Area Radio Hall of Fame in 2006, and the Broadcast Pioneers of Philadelphia into their Hall of Fame two years later. His work was also immortalized on the Cruisin' record series with a re-creation of his WQXI morning show in 1967.
Enjoy Dr. Don Rose on KFRC from May 30, 1977 here.
Enjoy Dr. Don Rose on KFRC here.

(The Joe Fazio Collection)
---
Talent: JIM HARRINGTON
Station: WCBS-FM New York
Date: Spring, 1977
Time: 6:46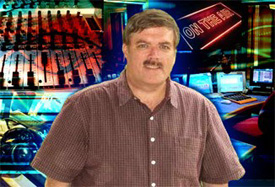 Radio, television, film, books - Jim Harrington has done it all in an incredible four-decade plus career.
Harrington got his radio start in 1967, at WGIR Manchester, New Hampshire. Since then, he's worked at many of the major stations in the Eastern U.S., including WDRC AM & FM Hartford, WMEX and WBZ Boston, WCBS-FM New York, WPTR Albany, New York, KDKA, WWSW and WTAE Pittsburgh. Also on his resume are WSAR Fall River, Massachusetts, WPRO-FM and WICE Providence, Rhode Island, WHBC Canton, Ohio, WASP Brownsville, Pennsylvania, and WWVA Wheeling, West Virginia.
In addition to his radio work, Harrington has been a writer, producer, director and voice-over talent with many national commercials to his credit. He appeared on the CBS television show As the World Turns, and created and directed the sitcom pilot All the Good Sports. He also did stunt work for the film JAWS, wrote a thriller called Squeeze Play plus a sequel Strike at the Giant. He has received an option on his screenplay Derailer. More on Jim at www.harringtonproductions.com.
Enjoy Jim Harrington on WCBS-FM here.

(The Jim Harrington Collection)
---
Talent: DAN NEAVERTH and HENRY BRACH
Station: WKBW Buffalo, New York
Date: Spring, 1977
Time: 11:04
Who says newsmen can't have fun on the air? On this aircheck, WKBW morning man Dan Neaverth introduces a deejay "audition tape" of long-time 'KB newsman Henry Brach. You see, Jim Quinn was leaving as 'KB's night-time jock and they needed a replacement. All in good fun, of course.
Though better known as a newsman, Brach did music shifts at both WBNY and WYSL (when it was easy listening) before moving to 'KB in news. In fact, while he was news director at 'BNY, he became the first to hire a very young Dan Neaverth. Brach passed away in 1983.
Hear Dan Neaverth and Henry Brach on 'KB here.

(The William Snyder Collection)
---
Talent: DON SCOTT
Station: CKOM Saskatoon
Date: June 29, 1977
Time: 6:40

Persistence paid off for CKOM founder Bob Hosie.
Turned down in his first two attempts at a license, the Saskatoon hotel owner was finally granted a license to broadcast at 1340kc on his third attempt. "The Friendly Station" went on the air June 8, 1951. Among the early features: 12-year-old disc jockey Marbeth Henry, who hosted a Sunday morning show aimed primarily at children.
CKOM went on to become one of Saskatoon's most successful radio stations and a listen to this late '70s aircheck shows why. Morning man Don Scott is a friendly morning man just perfect for the time slot, and newsman Terry Scott provides an authoritative news presence. The only thing we don't get is why traffic reporter John Waters needs to give out his cab number after every report. But Jon Pearkins provides an explanation:
"As I understood it at the time, cab companies jumped at the chance to provide regular traffic reports for radio stations FOR FREE. For the free advertising.

I guess the Saskatoon version had a single cabbie taking it to the next logical step: he wanted all the business generated himself. The cab company went along, not just for their cut of his charges, but also because they would get the overflow if John Waters was too busy to take a call for a cab generated by his on-air mention.

The cab number was so that you could call in and ask for his cab Number and know you were getting the guy you trusted because you heard him on the radio."
Enjoy Don Scott on CKOM from June 19, 1977 here.

(The Bill Dulmage Collection)
---
Talent: DARYL B
Station: CHUM Toronto
Date: July 2, 1977
Time: 14:09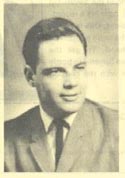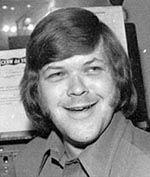 (Daryl B (left) and Rick Honey)
Close friends in life, legendary Top 40 deejays both, Rick Honey and Daryl B entered Rock Radio Heaven together.
The two died within days of each other in February, 2001 - Honey of cancer on February 24; "B." of a stroke February 27.
Honey made his fame at such stations as CJOB Winnipeg, CKPR Thunder Bay, Ontario, CJCB Sydney, Nova Scotia, and Vancouver outlets CKLG, CKBD and CKNW.
Daryl B's career path took him to CFQC Saskatoon, CKY and CKRC Winnipeg, CFUN, CKLG, CKBD Vancouver, CKLW Windsor, Ontario, and CHUM Toronto.
In the wake of their deaths, many messages of condolences were posted on Warren Cosford's e-mail radio "list." We invite you to view them here.

Enjoy Daryl B on CHUM here .

(Scrapbook archives)
---
Talent: DON PERCY
Station: CKY Winnipeg
Date: July 14, 1977 (Upgraded 10-17-10)
Time: 22:15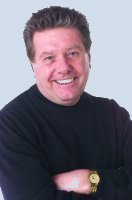 Jay Nelson may be CHUM's longest-lasting morning personality, but a lot of other well-known radio people have also held the post.
Pete Ladd did the morning show first in CHUM's rock era, holding down the shift from May to fall 1957 when Al Boliska took over. Boliska ruled as CHUM's morning mayor from 1957 to 1963 when he left for CKEY and Nelson came up from WKBW Buffalo to replace him. Jungle Jay spent an amazing 17 years on CHUM's morning show, leaving in 1980.
Tom Rivers, Roger Ashby, Mike Holland (co-host with Ashby) and John Majhor did the CHUM morning show in the '80s up until the end of that station's life as a Top 40 station in 1986. In June of that year, CHUM went to a "Favourites of Yesterday and Today" format and the morning show went to a deejay popular in western Canada, Don Percy.
In July, 1977, Percy was at CKY Winnipeg.

Hear him here.

NOTE: Hosting CHUM's morning show after Percy were Gerry Forbes, Bob Magee (with Samantha Houston and Robbie Evans as Bob, Sam and Robbie), Russ McCloud, Brian Henderson (with Nancy Krant) and Gord James. It should be noted that John Rode has been a frequent fill-in and Bob McAdorey did mornings for a brief time in 1963 after Boliska left and Nelson started.
(The Bill Dulmage Collection)
---
Talent: GEORGE MICHAEL
Station: WABC New York
Date: July 19, 1977
Time: 52:33 (unscoped)
23:48 (scoped)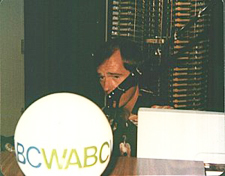 Thunder and lightning are in the air but the real excitement is on the air.
As unsettled weather threatens the New York City area, George Michael is his usual smooth self holding down the evening shift at WABC. Few, if any, Top 40 jocks were as polished as "King George," who spent five years (1974-1979) at WABC after an eight-year (1966-74) run at Philadelphia's WFIL. He was just as adept at television - his 27-year run (1980-2007) in TV sports was highlighted by his Emmy Award-winning The George Michael Sports Machine.
Michael died of cancer Christmas Eve 2009. He was 70.
Enjoy George Michael on WABC (UNSCOPED) here.

Enjoy George Michael on WABC (SCOPED) here.

(The Joe Fazio and Spencer Morash Collections)
---
Talent
:
JOE DUCHESNE w/DICK WILLIAMS
Station:
CJBK London, Ontario
Date:
December 2, 1977
Time:
51:40

You've heard of "American Graffiti" and "Canadian Graffiti," how about "London Graffiti?"
On a a magical Friday morning in December 1977, London radio legends Joe Duchesne and Dick "The Tall One" Williams joined forces to talk about the old days and spin the great tunes of the past. It was nostalgia at its best as CJBK listeners got to once again hear The Tall One, who had a memorable run in the evening shift at CFPL from 1961 to 1968. On December 2, 1977 Williams shared the mic that day with Duchesne, CJBK's morning man from 1974 to 1979.
Enjoy Joe Duchesne with Dick Williams from December 2, 1977 here.

(The Charlie Ritenburg Collection)
---
Talent: SCOTT CARPENTER
Station: CHUM Toronto
Date: December 31, 1977
Time: 5:05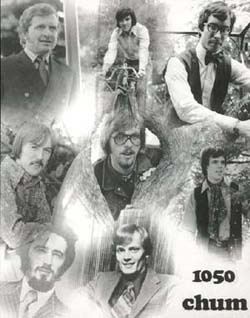 Scott Carpenter is the jock in centre of the bottom row
Can you identify the others? (* Answer below)
A lot of CHUM jocks enjoyed success after their 1050 days were over, and Scott Carpenter was no exception. Following his six-year (1971-1977) stint at CHUM, Carpenter worked at stations in Baltimore, Los Angeles, Tucson, Arizona, and Washington and became a regular substitute host on Larry King's radio show from the U.S. capital. Later, he came a System Administrator for the U.S. Department of Energy and returned to 1050 CHUM in the first decade of the 2000s with a Saturday night oldies show.
Carpenter talked about this aircheck with Rock Radio Scrapbook:
"The girls names I mentioned were all very special people to me. Not for the reasons most assume though. You see, I was single parent with a son under 1 year old. ALL the models from Walter Thornton, and Judy Welch at one time or another babysat for Dorian, and they were all wonderful people without whom I would NEVER have been able to pull off the "single dad" bit!

I mentioned "Scotty's Angels", Michelle, Sandee, Chris and Louise in the break. Sandee and Chris are special to me to this day. Sandee is my wife, and Chris is my sister in law. We ran into Michelle Slack at the 50th reunion. I mention Erika and Mary who were in the studio with me at the time... STRICTLY verbotten as per JRW of course. Mary is now Mary Taylor and works at Pepsi in the HR dept. She was an intern at CHUM at the time, and ALSO babysat Dorian.

"Ugly Agnes" was Agnes LeBlanc. An absolutely GORGEOUS lady, who endured my constant ribbing. She once asked Steele if I really thought she was ugly, and he told her "Nawwwwwww... if Carpenter kids you on the air it means he thinks the world of you." Nobody knew me like "The Bear." Agnes and her wonderful parents would also watch Dorian from time to time. They were all friends of mine, 98% platonic, and all watched over Dorian at one time or another. They have wonderful memories of him. He's now a software engineer in Saskatoon.

So now you know the REAL story of the "Harum."
Hear Scott Carpenter's 1977 farewell here.

(The Craig M. Smith Collection)
* Answer: Clockwise from top-left:
Jay Nelson, Roger Ashby, John Rode, Chuck McCoy, Scott Carpenter, Dr. Don Regan, Johnny Mitchell, Tom Rivers (centre)
---