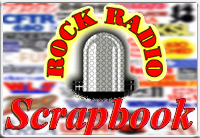 Airchecks: 1988
Talent: STEVE O'BRIEN
Station: WCBS-FM New York
Date: February 2, 1988
Time: 16:56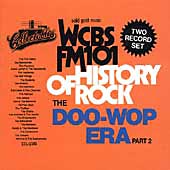 Imagine ... '50s and '60s music on an oldies station. And oldies stations that actually mentioned the word oldies. It actually used to happen that way. And we have proof.
OK, we're exaggerating somewhat. But oldies stations are definitely an endangered species these days. Each year more drop from the picture, and we are left with - well - memories and airchecks.
The oldies were certainly alive and well at WCBS-FM in 1988. With a lineup that included the talents of Harry Harrison, Ron Lundy, Bill Brown, Bob Shannon, Cousin Brucie, Bobby Jay and Don K. Reed - plus the great music of the '50s on up - it was truly the "gold standard" of oldies radio.
In February, 1988, Steve O'Brien was filling in for vacationing mid-morning man Ron Lundy on WCBS-FM.
Enjoy Steve O'Brien here.

(Scrapbook archives)
---
Talent: JOHN RODE & FRIENDS
Station: CKEY Toronto
Date: March 15, 1988
Time: 5:19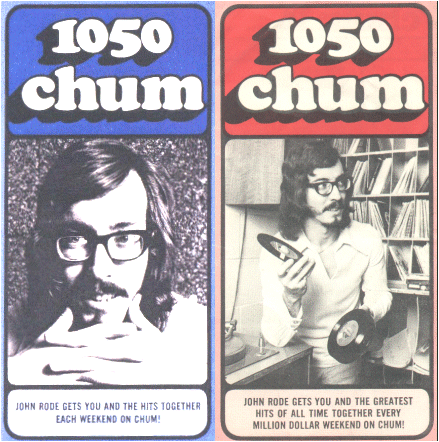 (Chart scan courtesy Bill Dulmage)
Now here's a story with a twist or three.
In 1969, Don Daynard left the morning show at CKFH after two years of waking up audiences at 1430. His replacement was John Rode, fresh from a midday position at WRKO in Boston. In both instances, their chief Top 40 competitor in morning drive was CHUM's Jay Nelson.
From CKFH, Daynard went to CFRB in swing and weekends, before moving to CKFM in 1975 for a 12-year stint there.
As for Rode, he moved to CHUM in 1970 (where his show followed Nelson's for a while). He later went to Q-107, signing on the station in fact in 1977.
Nelson, meanwhile, left CHUM in 1980, went to CKFM in middays in 1982 (following Daynard's shift) and by 1987 was doing morning's at CKEY.
Well, Nelson left CKEY in '87, eventually heading to CJEZ. His morning shift went to Rode. But guess who was also considered for the morning show?
Daynard, of course. He wound up at CHFI-FM. Rode later did fill-in work on CHUM (on Nelson's old morning time slot, by the way). Nelson died in 1994.
Radio, it's a small world.
To enjoy John Rode, click here.

(Scrapbook archives)
---
Talent: GORD ROBSON
Station: CHED Edmonton
Date: April 5, 1988
Time: 13:17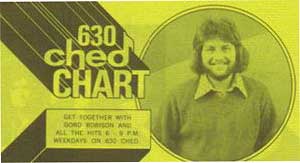 "He loved radio, beer and women. In that order." - Rob Christie
From his teen years to an age when many think of retirement, Gord Robson was on the radio.
Born September 9, 1951 in Lethbridge, Alberta, Gordon S. Robison started his jocking career right out of high school at CKXL Calgary in 1968. For the next four decades, Robson (his name is spelled Robison on some radio station charts) worked at many of Canada's leading hit music stations, including CFOX Montreal, CKGL Vancouver, CHED, CHQT, CKNG-FM and CKRA-FM Edmonton, CHAB Moose Jaw, Saskatchewan, and CFRV (The River) Lethbridge, Alta. He was a personality jock, and a good one.
Robson died March 21, 2008 at his home in Edmonton, just a week after being let go from his final gig at CHQT. Robson, who had serious health issues late in life, was 56.
Shortly after Robson's passing, fellow announcer and Rob Christie wrote this wonderful tribute to his long-time friend...
"A lifelong friend of mine passed away, unexpectedly, on Good Friday. His name was Gord Robson. If you grew up in Edmonton in the 70's and you listened to 630 CHED, as half the city did, you'll recognize his name as a member of the legendary on-air lineup in that station's Top 40 days. It was an era when radio personalities were larger than life.
Gord's 40-year career took him across Canada. I first met him at CFOX, Montreal's fabled Top 40 Station, in the early 70's. He loved radio, beer, and women. In that order. We hit it off immediately. And, we made a deal. He would teach me everything he knew about voicing commercials (he was one of the best) and I would teach him how to bridge the communication gap with French-Canadian girls. I have to admit he was a quicker study than I was. Our destinies would be intertwined from then on.
In the early days of my career, when U-Haul was on my speed dial, it was Gord Robson who helped me land a job at CKXL in his hometown of Calgary. When he left CHED on a 3-month backpacking honeymoon through Europe with his new wife Audrey, he recommended that I succeed him in the evening slot following Bob McCord. In the early 90's, it was Gord who suggested I submit a tape to the International Radio Festival of New York. Our morning crew would go on to win a Gold Medal at that competition. A true friend is someone who believes in you more than you believe in yourself. In an industry where success is often greeted with envy and jealousy, Gord was that rare individual who actually delighted in his friends' accomplishments.
Our careers took different paths, but we remained in touch through the decades. I've always thought Gord was too nice a guy for this business and its cruel, cold-blooded side. Ironically, he was happiest when he was on the air, most recently at 880 COOL, Edmonton. But, with his health failing badly, even that was becoming a chore.
My wife Diane & I had Gord and mutual friend Seanna Collins over for dinner a month ago. Gord was only 56 years old, but time and battling addiction had taken their toll. He looked much older than his years. Still, we had a wonderful night, laughing at the pictures Seanna had brought over, recalling the Golden Years at 630 CHED and other famed stations which Gord had graced with his trademark smooth delivery. His legacy will live on in the hearts and minds of the many young broadcasters he mentored along the way, and who crack the mike and remember," Gord Robson taught me that..."
I can count on the fingers of one hand the genuine friends I have made in broadcasting and Gord Robson was at the top of that list. You'll always be in my heart old friend. And, for the selflessness that was a hallmark of your character, the kindness you were always quick to show, and your unwavering loyalty, a heartfelt thank you. It was an honour to call you my friend. See you in the big studio in the sky."
Thanks, Rob, for giving us permission to use that!
Enjoy Gord Robson on CHED here.

(Courtesy Ted Wendland, radiowest.ca)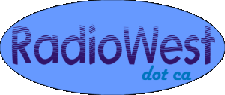 Be sure to visit radiowest.ca, an excellent radio site hosted by Ted Wendland. Airchecks, jingles, photos, logos, history and forums, radiowest.ca has it all. Rock Radio Scrapbook says thanks Ted for sharing this aircheck.
---
Talent: TOM ALLAN
Station: CFGO Ottawa (ENERGY 1200)
Date: April 13, 1988
Time: 45:50 (unscoped)
7:37 (scoped)

Tom Allan has been on the air and in the air. Not only has Allan jocked all over Ontario, he also worked as a helicopter traffic reporter for several southern Ontario stations beginning in 2006. Rock Radio Scrapbook asked Tom about his career, and this is what he told us:
"Started in 1983 at CFBQ Parry Sound then moved to CFBK Huntsville by Joe Duchesne...then Evenings at OM-FM Windsor/Detroit...then London's CJBK...then Ottawa at CFGO, 54 ROCK and W1310...then Gary Slaight hired me for 97.7 Hits FM...then Mornings at Energy 108 from '92 to '96...then Mornings at 103.5fm in Toronto for Three different runs...Whew!! You gotta LOVE the Radio Bizz and I STILL DO!!"
This aircheck was recorded about a month after CFGO became "Energy 1200" on March 8, 1988. It was a return to Top 40 for CFGO, which dropped the format in 1987 for a short-lived adult contemporary format as "Go-12, Adult Rock." Energy 1200 lasted nine years before it was dropped in late 1997 in favour of an alternative-underground format as "The Buzz." On September 9, 1998, CFGO went to an all-sports format as "The Team."
Enjoy Tom Allan (UNSCOPED) here.



Enjoy Tom Allan (SCOPED) here.




(The Russ Horton Collection)




Rock Radio Scrapbook pays
online streaming fees to the
Society of Composers, Authors and Music Publishers of Canada (License 22-F)

---
Talent: DEAN HAGOPIAN
Station: CJFM Montreal
Date: April 17, 1988
Time: 6:15
When Dean Hagopian refers to Half Past Midnight, he could be talking about his singing career - or giving a time check.
Before his days as the legendary "Dean of Montreal" on 1470 CFOX, Hagopian was the lead singer for the Staccatos in 1963 and 1964. Hagopian left the group before Half Past Midnight was released in 1966, but it's likely he played it on his show a few times in his career. The Staccatos went on to international fame and fortune as the Five Man Electrical Band.
Hagopian was at CFOX in the late '60s and early '70s and later moved to CJFM where he did the Solid Gold Show.
Rock Radio Scrapbook presents Dean Hagopian here.

(The John Kordis Collection)
For more Montreal airchecks, visit The Mais Oui Files
---
Talent: JOHN DONABIE
Station: CKFM Toronto
Date: May 19, 1988
Time: 4:21

John Donabie could do it all - and he did it for a long time.
Toronto-area audiences first heard Donabie at Top 40 CKLB in Oshawa from 1965 to 1967. From there it was on to Toronto's top-40 rocker CKFH, as he succeeded Norman B. in the all-night slot in the fall of 1967. Donabie also worked the midday shift at the Big 143 before leaving in 1971. That year, he moved to progressive rock-formatted CHUM-FM where he initially held down the late-night shift. He moved to afternoon drive (remember the featured artist segment at 4 p.m.?) before leaving the station in the mid-'70s.
After three years at Montreal's CJFM, Donabie returned to Toronto radio in 1977 to help launch Q-107. His presence in afternoon drive helped give the station instant credibility in its early years.
In the summer of 1979, Donabie left Q-107 to host a TV show called Afternoon Delight on CBC. But he soon returned to radio. From 1979 to 1982, he reclaimed his old afternoon drive slot at CHUM-FM. His next move came in 1982 when he moved to MOR-formatted CJCL and the PM drive show. He completely changed direction again when he became midday host and music director at country station CFGM from 1983 to 1985.
From 1985 to 1987, Donabie spent two years in weekend mornings and AM drive fill-in at CFRB. That was followed by a two-year stint (1987-89) as midday host at easy-listening CKFM.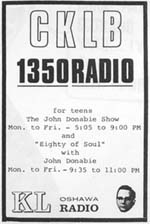 (Larger view here)
In 1989, Donabie took his talents to oldies-formatted CKEY, serving as midday host until that station disappeared in March, 1991. CKEY was reborn as CKYC and Donabie moved to the morning drive slot until the fall of '91.
Next up was a weekend stint at Q-107 in 1992 and then Donabie moved to the new country station CISS-FM in afternoon drive from 1992-95.
In 1995, Donabie returned to CFRB for weekend mornings, AM drive fill-in and as entertainment editor. After leaving CFRB in 2010, he moved to CJRT and another format - jazz. He left Jazz-FM in 2011 to spend more time with his family and write a book about his experiences in broadcasting. But in 2016 he returned to the airwaves to host a show called Mixed Bag on CIUT, the University of Toronto station.
Top 40, progressive rock, easy listening, country, oldies, talk, jazz. Donabie has done it all, and well.
Enjoy John Donabie at CKFM here.

(The Bill Dulmage Collection)
---
Talent: JAY SORENSEN
Station: WNBC New York
Date: July 7, 1988
Time: 11:00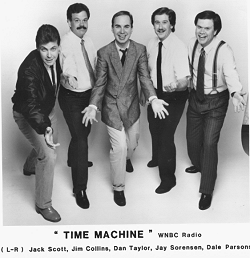 (Courtesy Bill Dulmage)
It was oldies radio at its best, with fun, personality and energy.
The Time Machine
debuted in the overnight period on
WNBC in March, 1987 and lasted until the end of the New York station in October, 1988. Originally, the show was heard just on weeknights from midnight to 5:30 a.m. and was hosted by the very energetic and personable
Jay Sorensen. Later, The Time Machine expanded to weekends with personality hosts that included "The Real" Bob James,
Dale Parsons,
Dan Taylor, Jack Scott,
Jim Collins, Lee Chambers and
Carol Mason. The music covered the 1955 to 1974 period - with emphasis on 1964-69. Capping the whole presentation was the echo chamber effect and the WABC sound-alike jingles complete with the "chime."
Sorensen's overnight show, especially, was a delight. It featured the live listener call-in contest known as The Record Pig, a sample of which can be heard on this aircheck. There was also Flashback Playdate, an hourly feature that related the Top Five songs from a day in history capped by the number-one song.
Hear
Jay Sorensen
on The Time Machine

here.

(The Bill Dulmage Collection)
---
Talent: CHIP DOUGLAS
Station: WGKT Buffalo, New York
Date: August 15, 1988 (unscoped)
Time: 46:39
Ever wanted to program your own radio station?
A couple of Buffalo oldies buffs got their chance in 1988 and while it didn't last long, they did achieve a dream. It's a fascinating story told to Rock Radio Scrapbook by Jim Duffey, one of the guys who got it started.
Back in the mid-1980s, these two oldies buffs - the other was Tom Schere - got the idea to produce a bunch of oldies tapes for a potential oldies station at 1400kc (a third person, the late Bud Ralabate, was also involved but not necessarily with the tapes). Encouraged by the support of Harv Moore at sister FM station WPHD, Duffey and Schere put in countless recording sessions at the studios of another Western New York station.
After about a year of recording hundreds of oldies, they presented their tapes to WPHD, only to be told by the station's engineer they were unsuitable for broadcast! So these two very dedicated individuals constructed their own studio, then produced the tapes all over again. This time WPHD deemed them suitable for broadcast and the new station at 1400kc went on the air August 15, 1988. The call letters - WGKT - stood for Gold KaraT.
The station only had one live deejay - Chip Douglas (real name Seth Fenton) in morning drive - the rest of the music programming was from the tapes. The wide and deep selection of music was incredible. FM 108 program director Norman B. - who knew just about every song recorded in the rock era - admitted that sometimes they played songs that even he didn't recognize. Now, that's digging deep into the charts!
WGKT played the oldies for a couple of years, then was replaced by a heavy metal format. But it was nice while it lasted.
Rock Radio Scrapbook remembers WGKT's first day with Chip Douglas here.

(The Jim Duffey Collection)



Rock Radio Scrapbook pays
online streaming fees to the
Society of Composers, Authors and Music Publishers of Canada (License 22-F)

---
Talent: JACK ARMSTRONG
Station: WMJI Cleveland
Date: October 2, 1988
Times: Various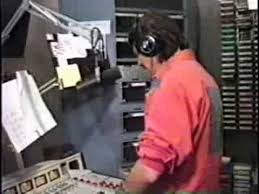 The legendary WIXY 1260 came back for one magical weekend.
On the first weekend of October 1988, several former WIXY jocks returned to relive the glory years of the legendary radio station. On hand at WMJI were Jim LaBarbara, Lou "King" Kirby, Larry "The Duker" Morrow, Paxton Mills, Chuck Knapp, Billy Bass and the always entertaining Jack Armstrong.
Armstrong first came to Cleveland at WIXY then moved to WKYC the following year. Because of a non-compete clause, Armstrong couldn't use his usual on-air name, so he called himself Big Jack or Jack W. Armstrong. He left the Forest City in 1968 for WMEX Boston and later that year, CHUM.
Enjoy Jack Armstrong on WMJI (UNSCOPED, Part 1) here. (46:53)

Enjoy Jack Armstrong on WMJI (SCOPED, Part 1) here. (20:49)

Enjoy Jack Armstrong on WMJI (UNSCOPED, Part 2) (46:55) here.

Enjoy Jack Armstrong on WMJI (SCOPED, Part 2) (27:36) here.

Enjoy Jack Armstrong on WMJI (UNSCOPED, Part 3) here. (45:09)

Enjoy Jack Armstrong on WMJI (SCOPED, Part 3) here. (19:01)

njoy Jack Armstrong on WMJI (UNSCOPED, Part 4) here. (46:46)

Enjoy Jack Armstrong on WMJI (SCOPED, Part 4) here. (26:31)


(The Don Shuttleworth Collection)
---
Talent: RAY D'ARIANO
Station: WNBC New York
Date: October 6, 1988
Time: 24:06

Many people know the story of the demise of WNBC in 1988. But now - to borrow a line from Paul Harvey - here's the rest of the story ... as Ray D'Ariano tells Rock Radio Scrapbook how he became the last deejay to do a rock 'n' roll radio show on AM radio in New York...
"In the mid-'80s, I was writing for and performing comedy on the Jay Thomas Show on WKTU. Dale Parsons, PD at WNBC, asked me if I'd perform the same functions for the new Soupy Sales Show on WNBC and we struck up a deal. I became his sidekick and we were on ten to three between Imus in the morning and Howard Stern.
We did the show for a couple of years and then Howard was fired. A short time later, management decided not to renew Soupy's deal and kept me as midday host.
In 1988, after 66 years, the parent company decided to get out of the radio business. The actual final day of the station was October 7, 1988, but on the day before we all did our last full-length show. This aircheck is from that day.
Having grown up in New York, I heard every record I played that day on WABC, WINS and WMCA spun when they were current hits by Dandy Dan Daniel, Murray the K, Scott Muni, B. Mitchell Reed, Mad Daddy and all those classic jocks. All those stations had long since stopped playing music, and I found myself playing those tunes for the last time on AM radio in New York."
Enjoy Ray D'Ariano here.

(The Ray D'Ariano Collection)
---
Talent: JOHN RODE
Station: KEY-590 (CKEY) Toronto
Date: October 10, 1988
Time: Pt. 1 - 57:16 (unscoped)
Pt. 1 - 36:22 (scoped)
Pt. 2 - 38:36 (unscoped)
Pt. 2 - 26:05 (scoped)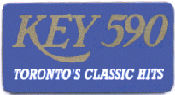 John Rode's radio career never went south - it went north.
The native of Chippewa Falls, Wisconsin, got his professional start in San Juan, Puerto Rico, and steadily worked his way northward - to WALT Tampa, WKLO and WINN Louisville, WSAI Cincinnati and WRKO Boston - before arriving in Toronto at CKFH in 1968-69. After a couple of years doing mornings at 'FH, Toronto rival CHUM hired him for swing in 1970.
Much of the rest of Rode's career would be spent in Toronto, though he also did gigs at CFUN Vancouver, WIBG Philadelphia and KFQD Anchorage. He was the first voice on Q-107 when the Toronto station launched in 1977. Eleven years later, Rode landed the morning show at Toronto oldies outlet KEY 590 (CKEY) where you can hear him below. He did fill-in work at CHUM into the 2000s but retired from radio later that decade. Rode, who started his own media data company in 1984, become a winemaker for Harwood Estate Vineyards in eastern Ontario in 2007.
Enjoy John Rode on KEY 590 (CKEY) (Part 1 - UNSCOPED) here.

Enjoy John Rode on KEY 590 (CKEY) (Part 1 - SCOPED) here.

Enjoy John Rode on KEY 590 (CKEY) (Part 2 - UNSCOPED) here.

Enjoy John Rode on KEY 590 (CKEY) (Part 2 - SCOPED) here.

(The Russ Horton Collection)
---