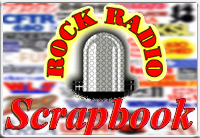 Airchecks: 1998
Talent: TOM RIVERS
Station: TALK 640 (CHOG) Toronto
Date: April 3, 1998
Time: 12:27

Tom Rivers was more than a rock jock. He was also an entertaining talk show host.
After years as a Top 40 deejay all over North America, Rivers returned to Toronto to do a morning drive talk show on Talk 640 (CHOG). The show debuted in September, 1997 and lasted nearly two years, to August, 1999. It was a real treat for the many Rivers fans who had heard him previously at CHUM and CFTR. And in the process, he got to work with yet another popular Toronto broadcaster, newsman Larry Silver.
Silver appears on this aircheck as does the contributor of this clip, Kevin Waller (he's identified as Radio Kevin here.) And there's also a funny bit on the Progressive Conservative Party, whose leader Jean Charest had just announced he was leaving that post.
Enjoy Tom Rivers on Talk 640 here.

(The Kevin Waller Collection)
---
Talent: JIM SANTELLA
Station: WGRF Buffalo, N.Y.
Date: April 6, 1998
Time: 6:09
"We kinda throw the format out and do pretty much as I please."
Known as The Father of Buffalo Progressive Radio, Jim Santella has been a mainstay in Buffalo radio, TV and theatre for four decades.
The Santella legend began at WYSL-FM 103.3 in 1969. By 1970, the calls had changed to WPHD.
WYSL-WPHD had a split personality in the late '60s and early '70s. By day, it was Top 40, a simulcast of WYSL-AM. By night, it was progressive rock in the finest tradition - album cuts, themed sets and interesting rap as provided by Santella among others. By 1971, the simulcasting was gone, and WPHD became a full-time AOR station. Santella himself left by 1974 and went on to enjoy a varied career in radio, TV and theatre. He was named to the Buffalo Broadcasting Hall of Fame in 2005.
Santella is one of those rare announcers who really connects with his audience, and has done so at stations like WEBR (jazz), 97 Rock and WUWU (AOR) and National Public Radio's WBFO.
Santella has been film and theatre editor for Nightlife magazine and has also done Theatre Talk for NPR's Morning Edition. He has also been camera man/floor manager for Buffalo's PBS station WNED-TV.
In 1998, Santella was doing a weekly late-night show called Radiation Theatre for WGRF (97 Rock). Fittingly enough in this aircheck, he was talking about radio.
Listen to a portion of it here.

(Scrapbook archives)
---
Talent: DAN INGRAM
Station: WCBS-FM New York
Date: April 25, 1998
Time: 30:15

Description by Dan Haber

Dan Ingram is doing weekends on Oldies 101 WCBS-FM New York, and he hasn't lost a bit of the talent that made him a huge hit all those years on WABC. All his regular stuff is here, including the Word of the Day, the Honour Group of the Day, his closing theme and some amazing one-liners. My favourite is the comment about the Eagles' hair, or lack of it, but there's much more on this terrific aircheck.

It was recorded

when

WCBS-FM

was briefly uplinked as a subcarrier on a C-band subcarrier, which is why the quality is so phenomenal. It's also the last tape I ever edited using a grease pencil and a blade off the old reel-to-reel. It's now a lost art, but the scoped piece came out nearly perfect as a result.

Enjoy Dan Ingram on WCBS-FM here.




(The Dan Haber Collection)
---
Talent: BOB SHANNON
Station: WCBS-FM New York
Date: May 15, 1998
Time: 54:12 (unscoped)

It was a fitting tribute to one of the 20th century's greatest performers, by one of New York's leading jocks.
Within hours of Frank Sinatra's death at the age of 82, Bob Shannon devoted an entire hour of his afternoon drive show on WCBS-FM to Ol' Blue Eyes. Skilfully mixing archival tape with a selection of Sinatra's greatest hits, Shannon put together a tribute worthy of The Voice. It was business as usual for Shannon, whose show for years included regular historical segments like Rockeology, Hands Across the Water and First and Fourmost.
Enjoy Bob Shannon's tribute to Frank Sinatra on WCBS-FM here.

(Scrapbook archives)



Rock Radio Scrapbook pays
online streaming fees to the
Society of Composers, Authors and Music Publishers of Canada (License 22-F)

---
Talent: JOE CANNON
Station: CIQC Montreal
Date: August 2, 1998
Time: 12:00

Talk show host ... rock 'n' roll DJ ... newsman ... baseball broadcaster ... Joe Cannon has done it all in a radio career that began before he could vote.
Well known for his time as a talk show host at Montreal's CJAD, Cannon also had the distinction of being the last morning man in CJCL's music era before the Toronto station's switch to sports in 1992. The native of Quebec City joined CJCL in 1990 from Toronto news-talker CFRB, where he arrived in 1989 from fellow Standard outlet CJAD. Cannon returned to CFRB in 1992 but was back in the Montreal market in 1993 at CIQC, where he did his Joe's Gold oldies show and was colour man on the station's Expo broadcasts in the late 90s.
Wearing yet another radio hat, Cannon co-anchored the morning show at all-news CINW (the former CIQC) from 2000 to 2004, and appeared on the news-talk version of the station from 2004 to 2008.
Cannon started in radio at the age of 16 in 1961 at CJQC Quebec City. Two years later he moved to Ontario where he appeared at CJSS Cornwall (1963-66), CKWS Kingston (1966-68), CKDS/CHML Hamilton (1968-71) and CJRN Niagara Falls (1971-75). He returned to La Belle Province at CJAD (1975-76), CFCF (1977-81) and again at CJAD (1981-1989).
Enjoy Joe Cannon on CIQC here.

(The Alain Desroches Collection)
AUDIO EDITING by Marc Denis
---
Talent: JACK CURRAN
Station: CIQC Montreal
Date: September 6, 1998
Time: 26:20

Whether he was in front of a camera or behind a mic, Jack Curran could do it all.
Curran charmed Montrealers as a television personality and radio host for nearly half-a-century. He's perhaps best known for his time at CFCF-TV, which he joined when Channel 12 launched in 1961. At CFCF-TV, he read the news, did the weather, and hosted variety shows, game shows, panel shows, talk programs and fronted the highly popular Movie Matinee in the '70s. He also hosted the award-winning Grand Prix Wrestling from 1971 to 1975. On the station's managerial side, Curran served as program manager and vice-president of public relations.

John Bernard Curran got his start in broadcasting at the age of 16 in 1951, at the CBC radio station in Saint John. The native of Grand Falls, New Brunswick, worked in Newcastle, Ontario, Halifax and Ottawa before landing at CJAD Montreal in 1953. He followed his success at CFCF-TV by doing the morning show at CFCF radio from 1977 to 1991. Curran returned to CFCF (by then known as CIQC) in the late '90s to do a weekend Big Band show. He joined CJUL (The Jewel) Cornwall, Ontario, when it went on the air in 2000. It was Curran's last broadcasting gig before his death in 2003 at the age of 71.
"He had the gift of gab and was one of the most unflappable people on air I have ever met," fellow broadcaster Don McGowan told the Montreal Gazette. "His poise was extraordinary. He could walk into a studio cold, go on camera, and give you the impression he had prepared for days. He was a good all-around performer."
Enjoy Jack Curran on CIQC here.

(The Alain Desroches Collection)

AUDIO EDITING by Marc Denis
---
Talent: CHUCK LEONARD
Station: WQEW New York
Date: December 11, 1998
Time: 46:50 (unscoped)
7:22 (scoped)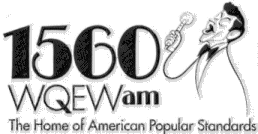 For six years, it reigned as the Home of American Popular Standards.
Following in the footsteps of long-time New York standards outlet WNEW-AM, WQEW signed on December 9, 1992 under the direction of station manager Stan Martin. WQEW replaced WQXR, which had been playing classical music since the 1930's (and continued to do so on the FM dial). Quite a number of well-known New York radio personalities were heard on WQEW over the next six years, includingJonathan Schwartz, Bill Quinn, Lee Arnold, Bob Jones, Batt Johnson, Rich Konaty, Del Demontreux, Gene Edwards, John Van Soosten, Les Davis and Chuck Leonard to name a few. And there was the music - Ella, Sinatra, Bing, Basie.
WQEW was actually two radio stations. There was the regular programming, put together by Martin. And then there was Schwartz's show, which he programmed himself from 3-7 p.m. on weekends plus his two weekend shows (he was off Monday's).
But all good things must come to an end, and so did WQEW. Shortly before midnight on December 28, 1998, Martin said a few words of farewell, played Nat King Cole's Stardust and the Great American Songbook came to an end at WQEW. After that, Radio Disney. The standards no longer play at 1560kc in New York, but the memories linger on.
Enjoy Chuck Leonard on WQEW (UNSCOPED) here.

Enjoy Chuck Leonard on WQEW (SCOPED) here.

(Scrapbook archives)
---
Talent: JONATHAN SCHWARTZ
Station: WQEW New York
Date: December 18, 1998
Time: 10:42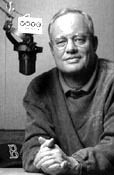 Sometimes you just happen to roll tape at just the right time. Such was the case on Friday, December 18, 1998 when we decided to record Jonathan Schwartz's afternoon drive show on WQEW. Little did we know at the time that this would be his final weekday show. He came back the next day for his Saturday Sinatra show but his Sunday show was cancelled and the station suddenly began 24-hour automation on Monday the 21st, six days in advance of it becoming Radio Disney late the following Sunday, the 27th.
WQEW picked up the banner of playing standards in New York in 1992. But despite its best efforts, economics won out as Disney paid the New York Times Co. $40 million in 1998 to lease WQEW for five years and forever close The Home of American Popular Standards.
Enjoy Jonathan Schwartz's final weekday show - "vulture ads" and all - here.

(Scrapbook archives)
---