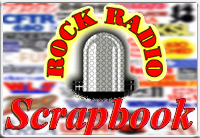 AIRCHECK OF THE WEEK
Edition #1035
Week of April 14, 2019


Talent: CAROL MILLER
Station: WPLJ New York
Date: April 5, 1979
Time: 31:21 (unscoped)
6:45 (scoped)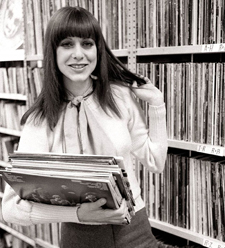 They say if you can make it in New York, you can make it anywhere. Carol Miller has done that and more.
The native of Queens, New York, got her start at Philadelphia classic rock outlet WMMR, in 1971 and later took on second job at New York's WNEW-FM. After about a year at WNEW-FM, she jocked at the short-lived WQIV in 1974 then moved to WPLJ the following year. A strong supporter of Bruce Springsteen, she helped in the drive to make The Boss's "Born To Run" the "Unofficial Youth Anthem" of New Jersey.
Miller returned to WNEW-FM in 1983, and reported on new music for the TV show Entertainment Tonight. She began her long-running Led Zeppelin program, Get The Led Out, in 1984. Miller later moved to WAXQ-FM (Q-104.3) and Sirius XM. Her memoir, Up All Night: My Life and Times in Rock Radio, was published in 2012.
Hear Carol Miller on WPLJ (UNSCOPED) here.

Hear Carol Miller on WPLJ (SCOPED) here.




(The Don Shuttleworth Collection)



Rock Radio Scrapbook pays
music licensing fees to the
Society of Composers, Authors and Music Publishers of Canada (License 22-F)


The Aircheck of the Week PREVIEW!



We're previewing the Aircheck of the Week on Facebook. Every Friday, we post the audio link to the Aircheck of the Week on Facebook with the full feature to follow on Sunday as usual.
---
RETURN TO ROCK RADIO SCRAPBOOK