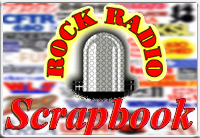 AIRCHECK OF THE WEEK

For week of April 16, 2017
Edition #933

Now in both Real Audio and MP3!


Talent: JIM KERR
Station: WPLJ New York
Date: April 15, 1977
Time: 26:34 (unscoped)
11:27 (scoped)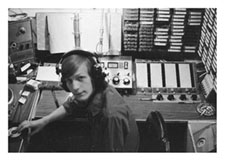 Jim Kerr got his radio start knocking on doors.
Kerr was only 14 years old in 1967 when he decided he wanted to be in radio. He went just about every radio station he could find in his hometown of Detroit, before finally taking a Greyhound bus to Ypsilanti, Mich., and the studios of WYNZ. The general manager of the station told him he needed to sell $60 worth of advertising for every hour he was on the air. A few weeks later - and after having knocked on many doors - Kerr returned to the station with $700. He was given a shift and a radio career was born.
After four years in suburban Detroit and side trips to Orlando and Washington, D.C., Kerr made it to the big time in 1971 at the legendary WKNR in the Detroit suburb of Dearborn. A few months later he went to WCAR Detroit for production work and then in 1972 he heard about a job opening in Chicago. After hitchhiking to the Windy City, Kerr wound up with the morning shift at ABC-owned FM WDAI. A year later he joined Charlie Van Dyke, Fred Winston, John Landecker and others on the AM side ot WLS.
Kerr's more than four-decades-long career in New York radio began in 1974 when ABC transferred him to WPLJ. Kerr spent 15 years at "New York's Best Rock" - with a brief hiatus at WPIX - before leaving WPLJ in 1989. From there it was on to country-formatted WYNY, and then WMXV, WQCD and WLTW. Kerr, who was Rush Limbaugh's principal fill-in for five years and has filled in on many other talk shows, arrived at WAXQ in 2003. He celebrated his 50th anniversary in radio with long-time with long-time WAXQ sidekick Shelli Sonstein in 2017, still rockin' after all these years.

Enjoy Jim Kerr at WPLJ here.

Enjoy Jim Kerr at WPLJ here.

Enjoy Jim Kerr at WPLJ here.

Enjoy Jim Kerr at WPLJ here.

(The Don Shuttleworth Collection)

More 1977 airchecks here!




Rock Radio Scrapbook pays
music licensing fees to the
Society of Composers, Authors and Music Publishers of Canada (License 22-F)


The Aircheck of the Week PREVIEW!



We're previewing the Aircheck of the Week on Facebook. Every Friday, we post the audio link to the Aircheck of the Week on Facebook with the full feature to follow on Sunday as usual.

Download your free RealPlayer
to hear the Aircheck of the Week via your PC or mobile device

Click here for technical help

---