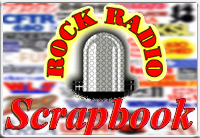 AIRCHECK OF THE WEEK
Edition #1086
Week of April 5, 2020


Talent: SHADOE STEVENS
Station: WRKO Boston
Date: April, 1969
Time: 42:16 (unscoped)
14:13 (scoped)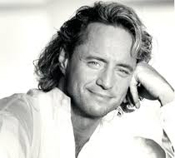 Shadoe Stevens started young.
The man born Terry Keith Ingstad was 17 when he got his first radio gig at KEYG in his hometown of Jamestown, North Dakota in 1957. It wasn't long before he headed to the bigger markets of Grand Forks and Fargo in North Dakota, before moving to KIKX in Tucson, Arizona. Then in 1968-69 he found his biggest platform yet - the 6-9 p.m. shift at Drake-formatted rocker WRKO.
Stevens moved to Los Angeles in the early '70s and since then has built a tremendous career as a disc jockey, voice-over artist, TV personality, programmer and actor. He's also authored several children's books. But we remember him as a Top 40 jock at WRKO.


Enjoy Shadoe Stevens on WRKO (UNSCOPED) here.

Enjoy Shadoe Stevens on WRKO (SCOPED) here.


Reaction to this aircheck from long-time RRS patron Mark Ogden...

"I've very much enjoyed the Shadoe Stevens aircheck, and am always ready for a tasty fresh helping of the Drake format! A couple of times he breaks format slightly (i.e. pre-announcing a 'Double Goldens' set when intro'ing the first of the pair of songs, and I don't think he says the time during the bottom on the hour ID), but nitpicking is part of the pleasure of listening for me!

The Mystery Voice sounds like Lou Rawls — in fact the spoken passage is similar to some of the lyrics of his great song Dead End Street.

The Boston club spots are fun, and seemed to be a frequent characteristic at WRKO. It's been ages since I've heard mention of the Toronto blue-eyed soul singer George Oliver who girls, especially, used to rave about when I was in high school in Oakville. I've put the catchy local top-10 hit "Opportunity", he had while fronting Mandala, on my "to download" list, and will see if I can find it. It looks like Oliver has still been active in recent years on the Toronto retro soul scene."

Thanks Mark!


(The Joe Fazio Collection)




Rock Radio Scrapbook pays
music licensing fees to the
Society of Composers, Authors and Music Publishers of Canada (License 22-F)


The Aircheck of the Week PREVIEW!



We're previewing the Aircheck of the Week on Facebook. Every Friday, we post the audio link to the Aircheck of the Week on Facebook with the full feature to follow on Sunday as usual.
---